HOTTEST NEW NFT PROJECT On Binance Smart Chain! Low Cap Altcoin Potential | Pocmon Review 2021!
---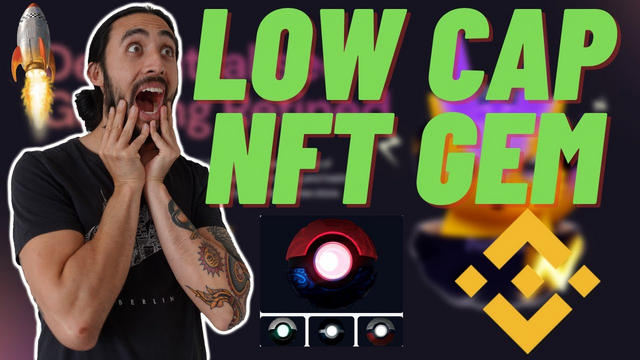 The PocMon Gaming NFT Ecosystem is designed to meet all kinds of decentralised gaming requests: from NFTs discovery, minting and trading to game currencies exchange, lootboxes and blockchain games store.
CONTRACT:
0xeb22c12429ff03688dd15a34824d736741605ca0
Website
https://pocmon.org/?cf_chl_jschl_tk=pmd_34e918244431e674d2b7be3c7e20e0bffad3126c-1627413656-0-gqNtZGzNAk2jcnBszQeO#about
Twitter
https://twitter.com/PocMonOfficial
Telegram
https://t.me/pocmonofficial
Medium
https://pocmon.medium.com/?p=2325cc9b43d4
DISCLAIMER
FULL DISCLAIMER I AM NOT A FINANCIAL ADVISOR & THESE VIDEOS ARE NEVER FINANCIAL ADVICE! JUST A REGULAR GUY ON THE INTERNET. THIS VIDEO IS JUST ME TALKING ABOUT MY OWN PERSONAL EXPERIENCE! ANY DECISION YOU MAKE IS YOUR OWN COMPLETE RESPONSIBILITY!
Please be advised that I own a diverse portfolio of cryptocurrency as I wish to remain transparent and impartial to the cryptocurrency community at all times, and therefore, the content of my media are intended FOR GENERAL INFORMATION PURPOSES NEVER FINANCIAL ADVICE. The information contained here is for informational purposes only.
Nothing herein shall be construed to be financial legal or tax advice. The content of this video is solely the opinions of the speaker who is NOT a licensed financial advisor or registered investment advisor. Purchasing cryptocurrencies poses considerable risk of loss. The speaker does not guarantee any particular outcome. Past performance does not indicate future results.
This information is what was found publicly on the internet. This is all my own opinion. All information is meant for public awareness and is public domain. Do your own research. If you choose to invest on your own there is always a high chance you could lose it all.
Please direct all business inquiries to both the following email's.
[email protected]
Connect with me on social media!
Twitter - https://twitter.com/satoshiaoki7
Reddit - https://www.reddit.com/u/earlcottrell
Discord - https://discord.gg/3n9TQpJ
Instagram - https://www.instagram.com/satoshiaoki7/
Posted Using LeoFinance Beta
---