Bitcoin Testing the 30K Area Support Again
---
The price action of bitcoin has been anything but positive since the middle of may. People can say whatever they want about a bullish case, this is about the current price action not six months from now.
Rounded Top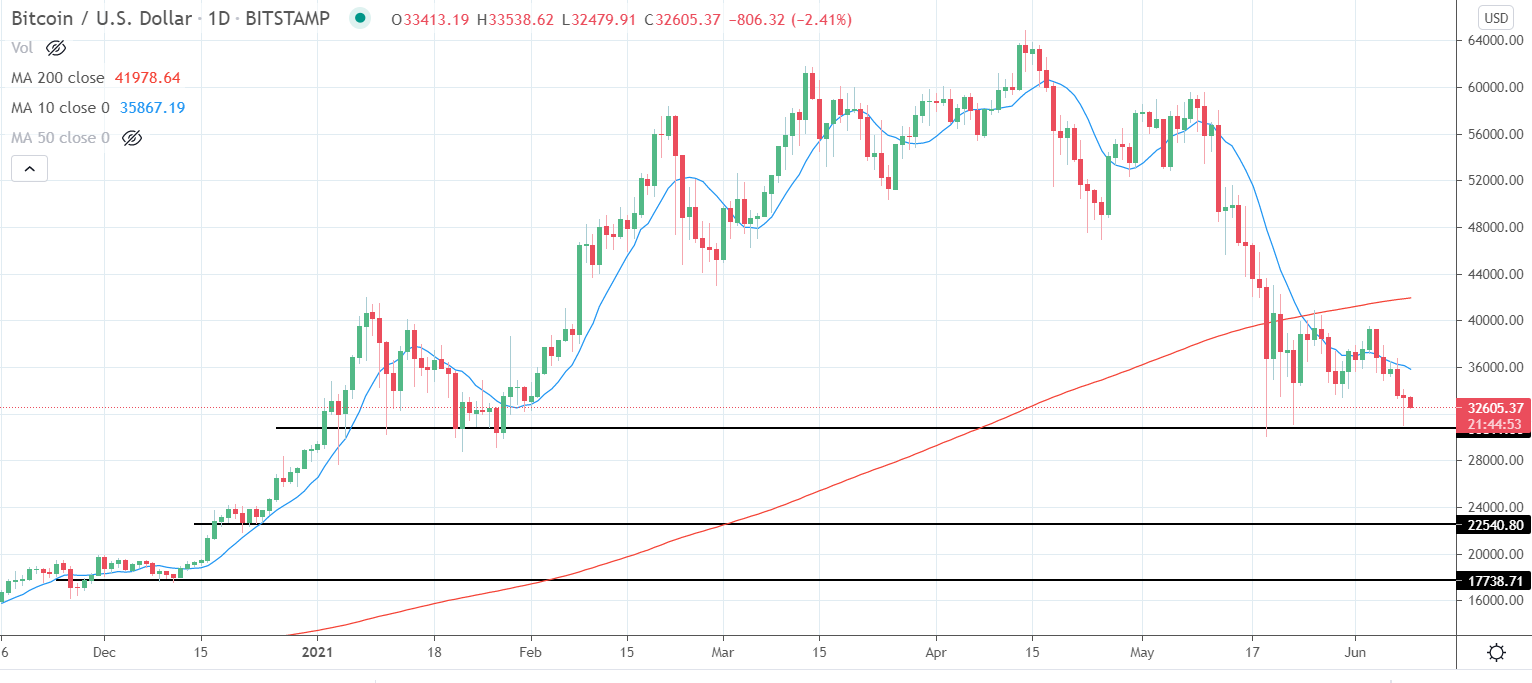 Many have talked about a head and shoulders top possibly forming and that may be the case, but what I see is a rounded top, which certainly can be complete at the 30K level.
However, it certainly can go down to the beginning of the bull move which puts 23K and 18K on the table.
Anything Can Happen
As we know, anything can happen. More FUD can fly scaring the retail folks and selling price down. Elon can tweet saying tesla is buying btc up again and it can spike higher, so I keep in mind the charts are just reference points and probabilities.
The point of this post is the recognize current price action. And that price action is negative, it has been since mid-may's sell off.
Long-term price is still bullish, but short and intermediate it is bearish.
We shall see how things play out over the summer. My wish is the bull perks back up, but I will be prepared if it does not.
I already put on a small hedge with a btc futures short. I may rotate more $ into stable pools when it comes to staking.
Leave upside potential while mitigating some down side risk. It is basic portfolio strategy.
Posted Using LeoFinance Beta
---