The Polkadot (DOT) Price Action has Me Confused Like Something Fierce
---
Dot is one of my long term holds that I sometimes trade around and I have to be honest, the current price action leaves me undecided about the near-term future of price.
Let me explain why...
Is that a weird W or a head and shoulders or what???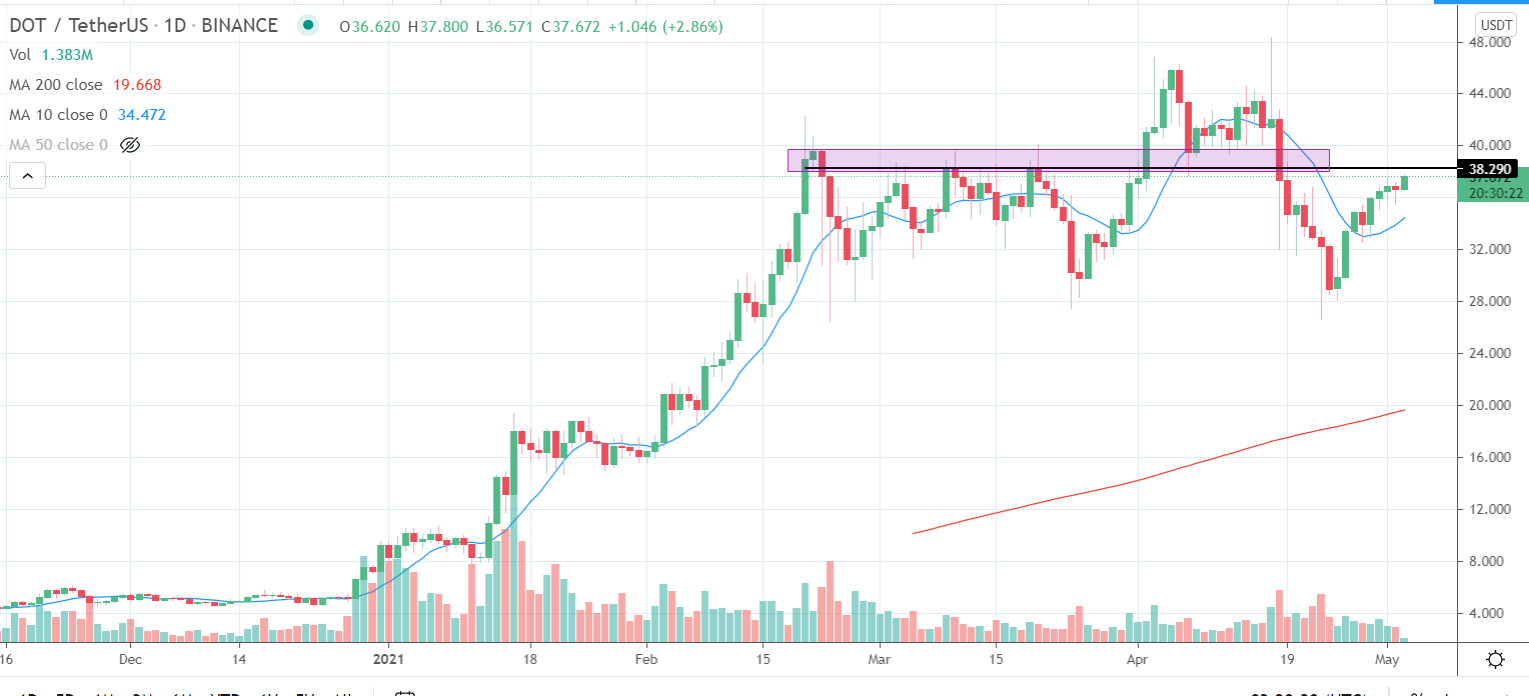 Creeping on a key level
So the last post I did on DOT talked about that key support area around $39. Unfortunately the sellers blasted price right through it and we saw price get a rebound when it approached the $29 area pivot point that you can see from the swing low in March.
The latest bottom pushed slightly lower on both an intraday and closing basis, which normally I'm not a fan of but it was so marginal I'm not gonna nitpick and chalk it up as nothing.
What does matter...
What I an looking at is we got the all time high, followed by a lower high and then a break of a key support level.
Normally those ingredients mean sell and get the hell out of dodge. Maybe the crypto bull market negates it, who knows.
Either way this bounce has been on barely and volume and price has gone sideways the last few days just below the key level (which is not a resistance again).
Where the heck is price gonna go?
This leads me back to my original point. Based on the chart, things look weak and the trader in me does not what to hold and a turn down from here is certainly an real option. Which means re-visiting the high 20s would be the next stop.
On the flipside, my long-term target for DOT is upward of 100 so I guess holding through all of it is fine.
Either way, I thought about adding here but since price direction is a complete coin flip at the moment in my opinion I'm just going to sit on my hands.
Again, this is just me an my thoughts as a trader/investor. Make your own investing decisions that are right for you.
Posted Using LeoFinance Beta
---