Weekly WenSoon Show (LeoFinance AMA) Recap 5/24/2022
---
When I'm feeling frisky I type out a recap of the WenSoon show as we talk about each topic live.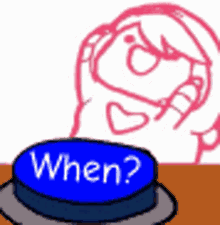 Governance votes and Vault Yields
The call led off with Khal discussing the current governance vote that allows xPoly holders vote on what Vaults should be allocated additional yield.
The vote is currently live and concludes on May 27th. For the exact timing you can go to the Governance post: https://leofinance.io/@leofinance/xpolycub-governance-or-our-first-vote-on-yield-dynamics
You get two votes with a 50% weighting, so whether you only vote once or twice it will only give 50% weighting of your xPoly holdings.
Provide Liquidity Contest
Next topic was the contest to win $500 by providing liquidity to the vaults. You can read about it here: https://leofinance.io/@leogrowth/provide-liquidity-week-join-to-win-usd500-usd
LeoFinance Mobile App Mockup
Staying with the contest theme, there is a contest for LeoMobile mockups for the app store. Details here: https://leofinance.io/@finguru/leo-finance-mobile-app-mockups
LeoBridge Status
A question in chat popped up asking about the reliability of leobridge and what causes failures.
The overarching answer is: NODE ISSUES
Example, when a node on the hive side or the polygon side (for a leo to pleo wrap) if either of those hit a node that fails then generally the transaction doesn't complete.
A node switcher is being worked on so that if a polygon node is not performing a different one will be used.
Currently, the system waits 8 hours before a sending a refund to do its best of avoiding double spends. So, patience is key if a wrap fails on you.
The Market Caps, the stock market and the FED:
We began discussing the market cap of LEO, CUB and PolyCub being at the lows and it that makes for a good buying opportunity, or atleast a low risk scenario.
This led to discussion about the stock market and the Federal Reserve's upcoming moves.
Neal and I believe the FED will wimp out and stop raising come September. Who knows if it will happen, but it is a fun thesis based on the pain the markets are experiencing so for.
Crypto going forward
Bullish, Bearish? What are your thoughts?
We discussed ours and I'm still bearish though I think we will see a bounce at some point.
A key thing discussed was looking for the alt darlings of the next bull run. Cus it won't be the same ones as this past bull market.
@leoalpha is an account that aims to shine a light on things like this and a leoalpha community is in the works from what I gleaned.
See ya on the next one!
Join us in the AMA discord on Tuesday morning's 11am-ish EST (sometimes closer to 12)
Posted Using LeoFinance Beta
---