How much can you earn using the HIVE blockchain based mailer Listnerds in 2022?
---
Using a blockchain based mailer is something new and it is unique to the HIVE blockchain. LISTNERDS was developed by the CTP crowd and it had its relaunch on chain a few months back. If you want more information on how to use LISTNERDS head over to @thisismylife and her fantastic guides!
I will not explain how to do things and will concentrate on the numbers. This brings me to my ususal disclaimer:
This content depicts my own experience with crypto. Non of this is in any form financial advice. Please do your own research and only invest amounts you can afford to lose. This post is solely for your entertainment.
How much can you earn with Listnerds the blockchain based mailer on HIVE?
What is LISTNERDS?
If you want to find out more about LISTNERDS and how it works I strongly suggest to read their whitepaper!
This is straight from their FAQ
ListNerds is a collection of online entrepreneurs that have agreed to receive messages and notifications from other members inside of the platform. Commonly known as a 'viral mailer, safelist, mailer', ListNerds goes above and beyond what might be considered 'the industry standard' and brings exclusive new elements to a vibrant and active community!
So there is people who read your MAILS with whatever message you want to spread.
The unique thing about LISTNERDS is that it is based on the HIVE blockchain and is connected to a tribe token called CTP and the own token called LISTNERDS.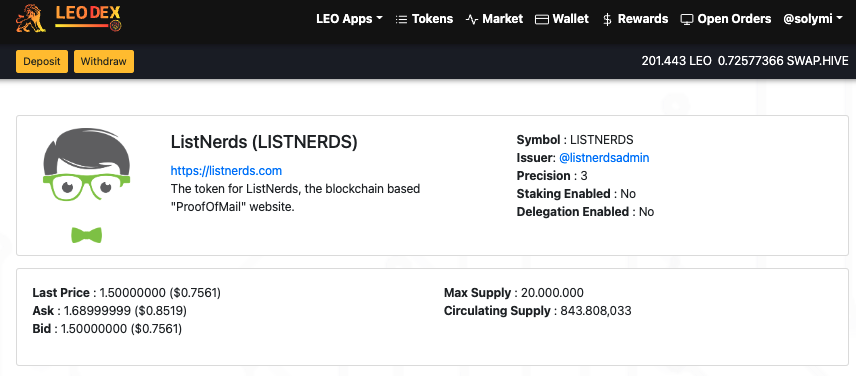 source Leodex
CTP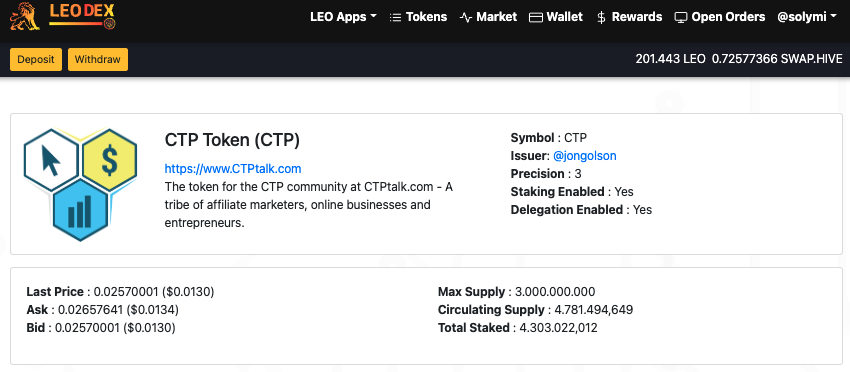 source Leodex
How much can I earn using Listnerds?
You can earn both tokens by staking them and verifying emails. (You read them and just like on hive upvote them) In addition you can earn LISTNERDS for sending high quality mails to other members of the community.
If you use the free version you can send one mail every 7 days. I use the first tier upgrade which makes it possible to send a mail every 3 days. I am sending my mails to about 1100-1200 readers. And this is how my earnings in LISTNERDS look like.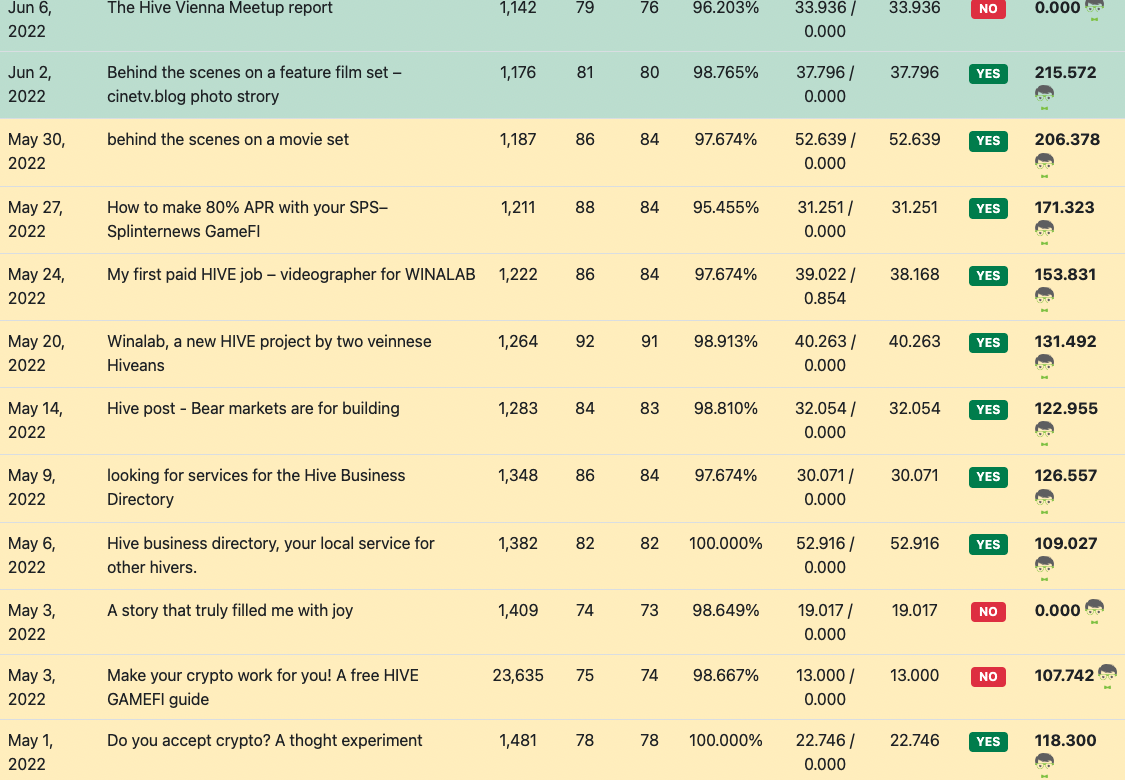 source listnerds.com
As you can see each of my verified mails earned over 100 LISTNERDS which at todays price is 150 HIVE. You can not sell these LISTNERDS immediately since it will take you 10 weeks to unstake them. My strategy here is to unstake a certain amount depending on how big my payout is. I try to unstake less than I keep staked so my account can grow. But I also want to take profits and let them pay for my subscription. If I unstake a few tokens every week this keeps me a steady weekly paycheck after the first 10 week unstaking period.
My plans are defiantly long term with this platform but I had to regret not taking some profits too many times already. This is the reason for the weekly paycheck. The market for LISTNREDS is thin on the buy side so one has to act with caution!
My monthly earnings for May:
Total LISTNERDS earned 1247,605
This equals a sum of 1871,407 HIVE that is a nice 900$ on the side with sending emails.
But this is only one side of the potential earnings. It depends where you drive your readers attention. In every mail there is a clickable link. The reader has to click on it in order to be able to verify the mail. I am using my mails to drive traffic to my own posts on hive.
Since most of the LISTNERDS users are also blogging and/or curating on the HIVE blockchain there is a double earning effect.
Since I started with Listnerds I have increased interaction on my posts, they get reblogged more often and last but not least they get more upvotes. More exposure on hive also boosts your earnings within the chain.
I hope you all found this posts informative and if you are not using LISTNERDS yet please feel free to register with my LINK
Thanks for reading!
cheers
Solymi
What I really love to see beneath my posts is comments! Commments are worth more than upvotes! Please feel free to leave your thoughts and questions. I will try to answer all of them!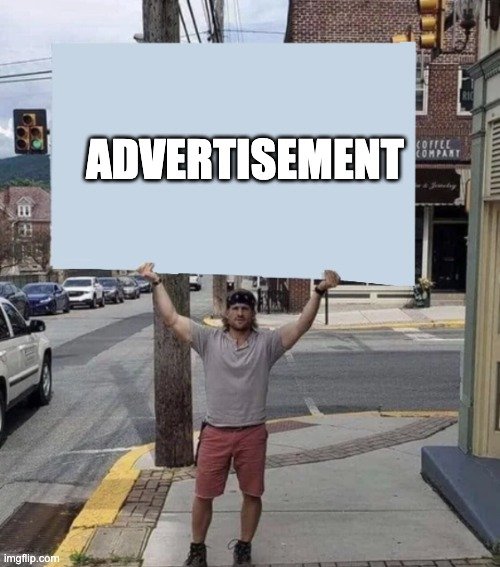 Protect your privacy with a secure VPN connection

Keep your funds secure with a hardware wallet!

Earn crypto for reading and sending emails!

Posted Using LeoFinance Beta
---