Great Start On Next Move For My Token Goals
---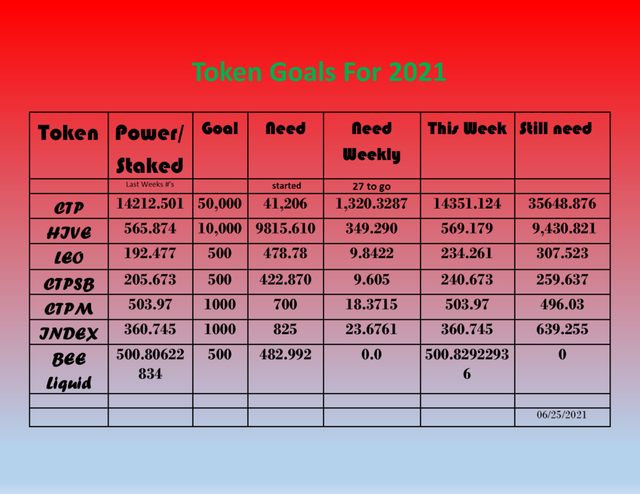 Weekly update to my goals.....
The Continuing Of Building #LEO & CTPSB
For the first week of getting back to building #LEO & #CTPSB after finding a way to possibly reach my goals a little quicker I was able to buy enough of the two tokens to nearly reach the halfway mark. This is exciting because last week when I finished reaching my goal for #BEE I decided that it made since to then build my LEO & CTPSB to goal since they had less then then others to reach.
I bought about 40 of each token in addition to the couple of LEO I earned and feel great about the results. I had also estimated that it would take about 9 or 10 weeks to reach my goal in these two tokens but after this weeks purchase and if I can continue to buy the same amount as this week I should be able to complete my goals for these two tokens in 6 to 7 weeks. Totally awesome!!
Until next week .....
Posted Using LeoFinance Beta
---