Listnerds: Helping To Round Out Hive's Social Media Tools
---
Hive began as a blogging platform. This makes sense since it is keeping, at least, in part, with the evolution of social media in the traditional realm. One of the initial intentions of the Internet was to enable people to openly share information.
Whatever degree that was accomplished was followed up by a host of tools that people now use daily. Facebook, YouTube, and Twitter are obviously the most popular. This enabled people to engage in ways they never did before.
A lot of this activity was personal in nature. However, it quickly evolved to the point where businesses saw the value. Companies started to hire social media specialists since it was now a legitimate arm of marketing.
Of course, content creators were able to get into the game by filming and uploading videos. This was aided by the fact that other platforms could be used to increase the size of ones following.
Here is where Hive is starting to expand. Many already were using 3Speak as a way to share video content.
Recently, one of the first uses cases of the Internet, email, came to blockchain and Hive.

Email Marketing For Hive
What is Listnerds?
Simply, it is an opt-in, email platform. People sign up with the knowledge they are going to be receiving email. The idea is to incentivize people to open and read what they receive. Of course, this provides a target audience for the senders.
This is a self contained system. All emails are handled on platform with nothing going through the Google or Yahoo. This stops the filters and spamming alerts.
The operation is completely separate from Hive in the same sense as Splinterlands. All activity occurs on the external servers. Where Hive enters the picture is with the token transactions.
We have a very simple concept. People simply sign up using an email account, then link their Hive accounts. Here we see the Hive account management system being used.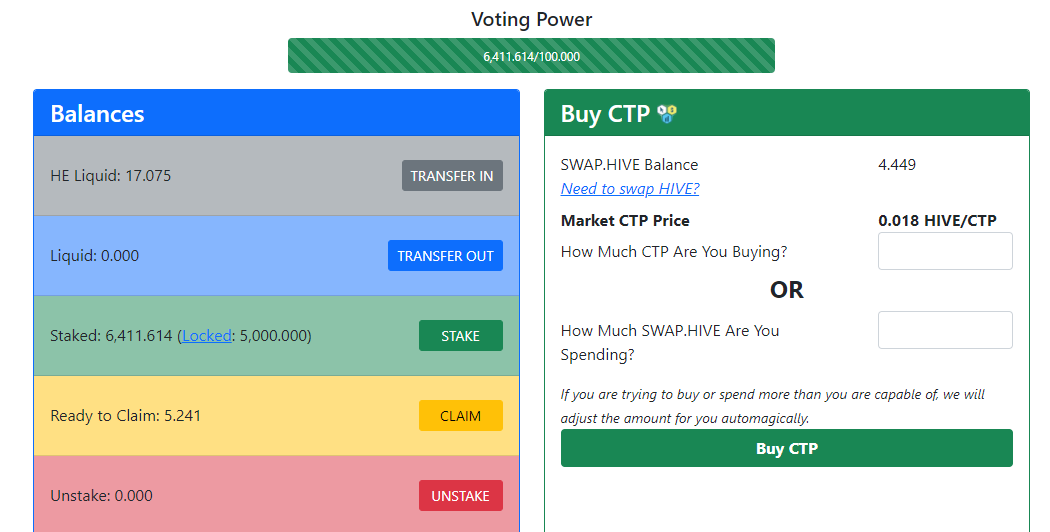 Once that is completed the person can move CTP over and stake it. This is used to curate content on the CTP website. Here we see passive income generated. It is also providing a sink for the CTP token.
The amount of CTP staked determines the how many of emails one can receive. Since the idea here is to get more opportunities, there is incentive to stake additional CTP.

As emails come in, one can read them, and decide whether to click through using the link. The quality of the email can be deemed by the upvote/downvote mechanism. Please bear in mind this does not utilize any voting power on Hive. The system is external of that containing its own voting power.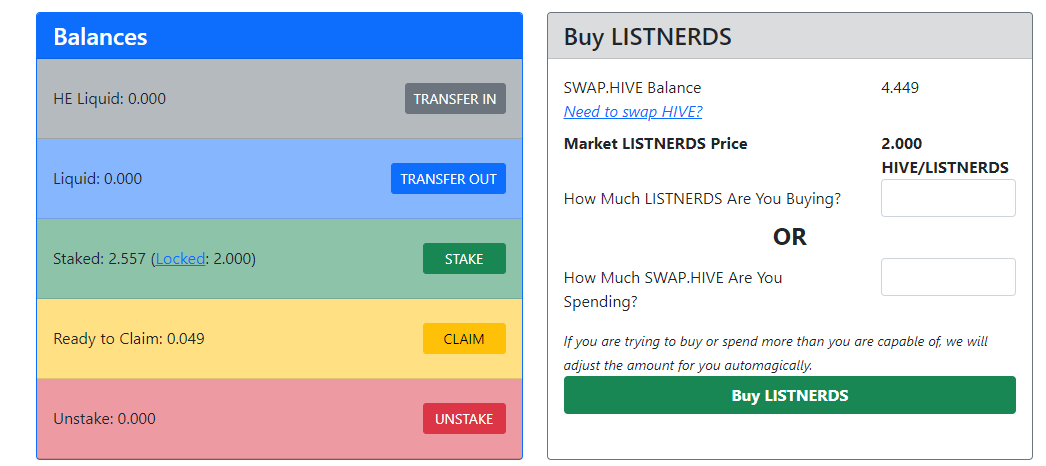 Once that is complete, one simply collects LISTNERDS. Each day those are paid out. The CTP that is a result of curation, of course, is delivered after 7 days since that is tied to Hive, same as any other curation.
A Tool For Hive Users
Newer people often complain it is difficult to get attention from others when first joining Hive. It is a valid issue since it takes time to build a following. Here is where Listnerds can assist.
Going through the process described above earns the ability to send out emails. The reading of emails enables one to send out to more people.

We see the ability to send to 245 people from the activity conducted so far.
Here is where people get creative. How about using Listnerd to promote one's top posts? This is an idea that took hold not long after release.
This is a good example:
The link actually takes us to a post of a 3Speak video:
https://peakd.com/hive-119826/@maddogmike/lzsqpfnq
Listnerds can be a marketing tool for anyone looking to build a brand on Hive. New projects, individual blog posts and whatever else one is doing on Hive can be sent out.
For those who are not "earning" emails, there is the option to buy either on a per basis or montly.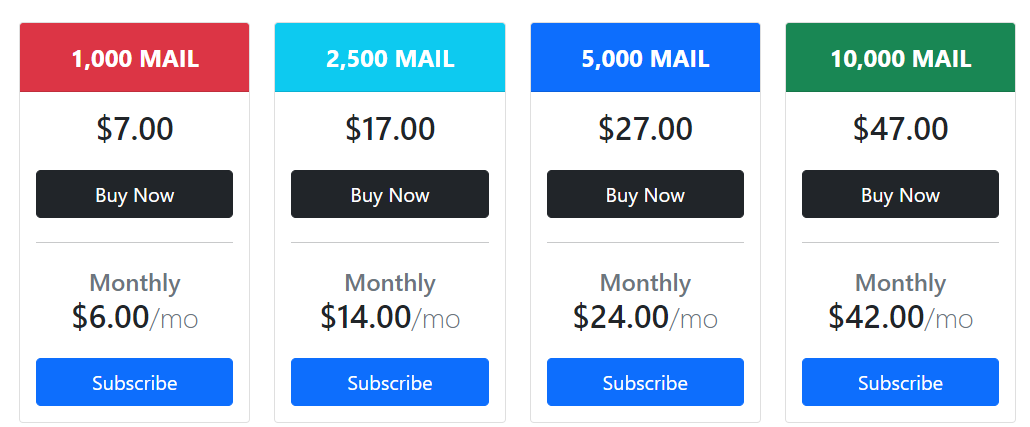 Why would anyone do this?
Here is the simple kicker of the project. When one receives at least 20 upvotes on an email, the person then receives LISTNERDS. This is based upon all other activity, similar to Hive's reward pool.
The token is traded on Hive-Engine, just like other Layer 2 tokens. Thus, one is being compensated for sending out the emails of enough votes are given.
At the same time, when a post is sent out, it could earn rewards from people utilizing their on-chain voting power. Therefore, people could earn Hive, CTP, or whatever other tokens are tied to one's vote.
It is only a matter of how serious someone is. Of course, if one does the numbers, this could end up being a profit center. If the on-chain upvotes along with the LISTNERDS payouts exceed the cost of sending the email, the marketing is paying for itself. In other words, one can be making money for marketing his or her content.
Let that sink in for a moment.
Benefit To Hive?
What is the impact on Hive?
To start, we have another tool which people can utilize for their brand or business they are building. We also have another project which is tied to a Hive account, thus increasing the value there.
We have another tentacle that is seeking to on-board individuals to Hive. For any engagement within the Listnerd platform regarding tokens, a Hive account is required. This means that the outreach and marketing done by the Listnerd team is going to help bring people to Hive.
Finally, to trade with LISTNERDS or CTP, one has to export it back to Hive-Engine and swap on there. Like every other trade on there, this generates activity that is posted to the Hive blockchain.
While the numbers are small, none of this is of major impact. However, does this application have the potential to attract 10K or 20K people? It is a novel way to approach email marketing, one that ties in nicely to blockchain. The self-contained email system removes the threat of being blocked for spam. Users are not upset about getting emails since, ultimately, that is what they want since they are being rewarded.
In the end, this could be one of the processes that other applications on Hive use to promote what they are doing. Down the road, it is easy to see how an Actifit might want to email 10K or 20K (if those numbers are reached) people about the latest with their application. Cross-pollination is one of the major advantages to Hive and a Hive account.
Is this the be all and end all? No it is not. However, it is another tool that is being offered to people on Hive that could enhance the entire ecosystem. Over time, as more projects like this emerge, having a Hive account is going to gain in value.
The tokenization process is allowing Hive to reach into many different industries. Utilizing the foundation already in place, we are seeing how more is being built. It is a process that keeps spreading.
If you have not already done so, check out Listnerds. For those already using the platform, let us know your experience in the comments below.
---
If you found this article informative, please give an upvote and rehive.

gif by @doze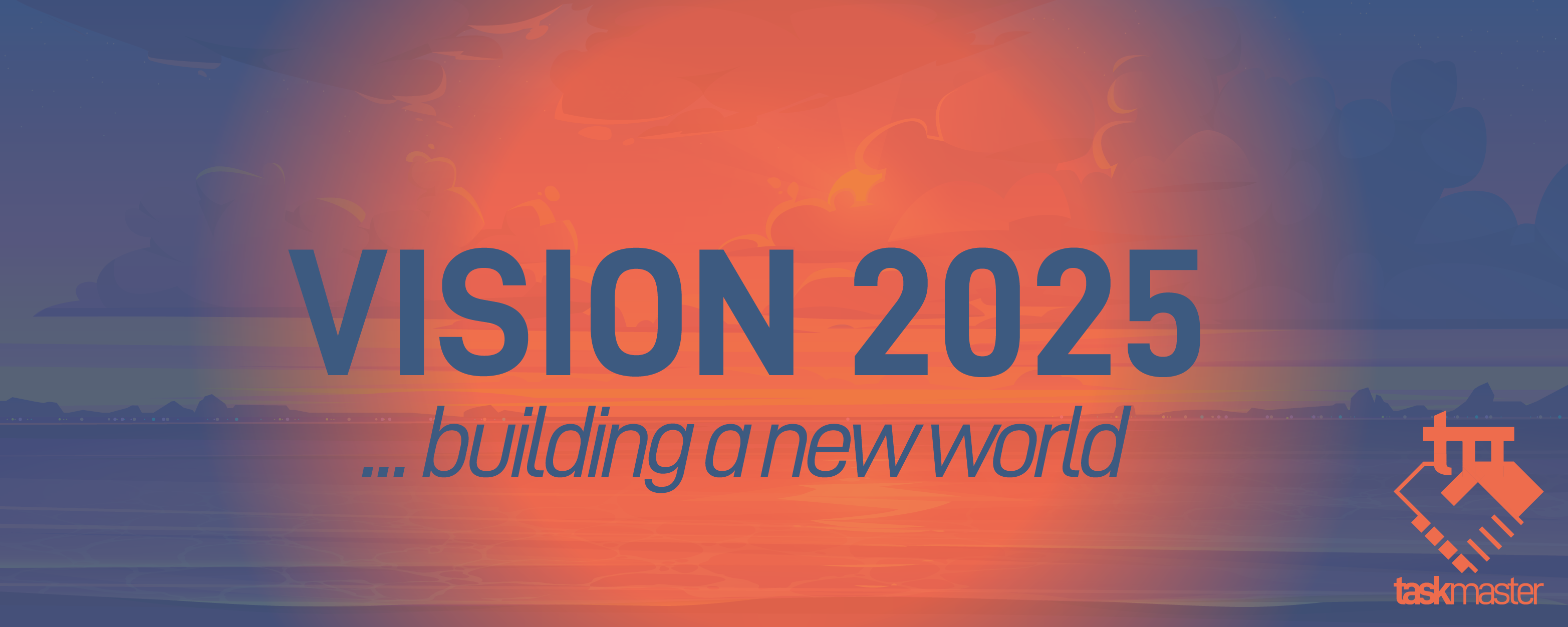 logo by @st8z
Posted Using LeoFinance Beta
---