Self Showing, A Lesson In Rental Automation
---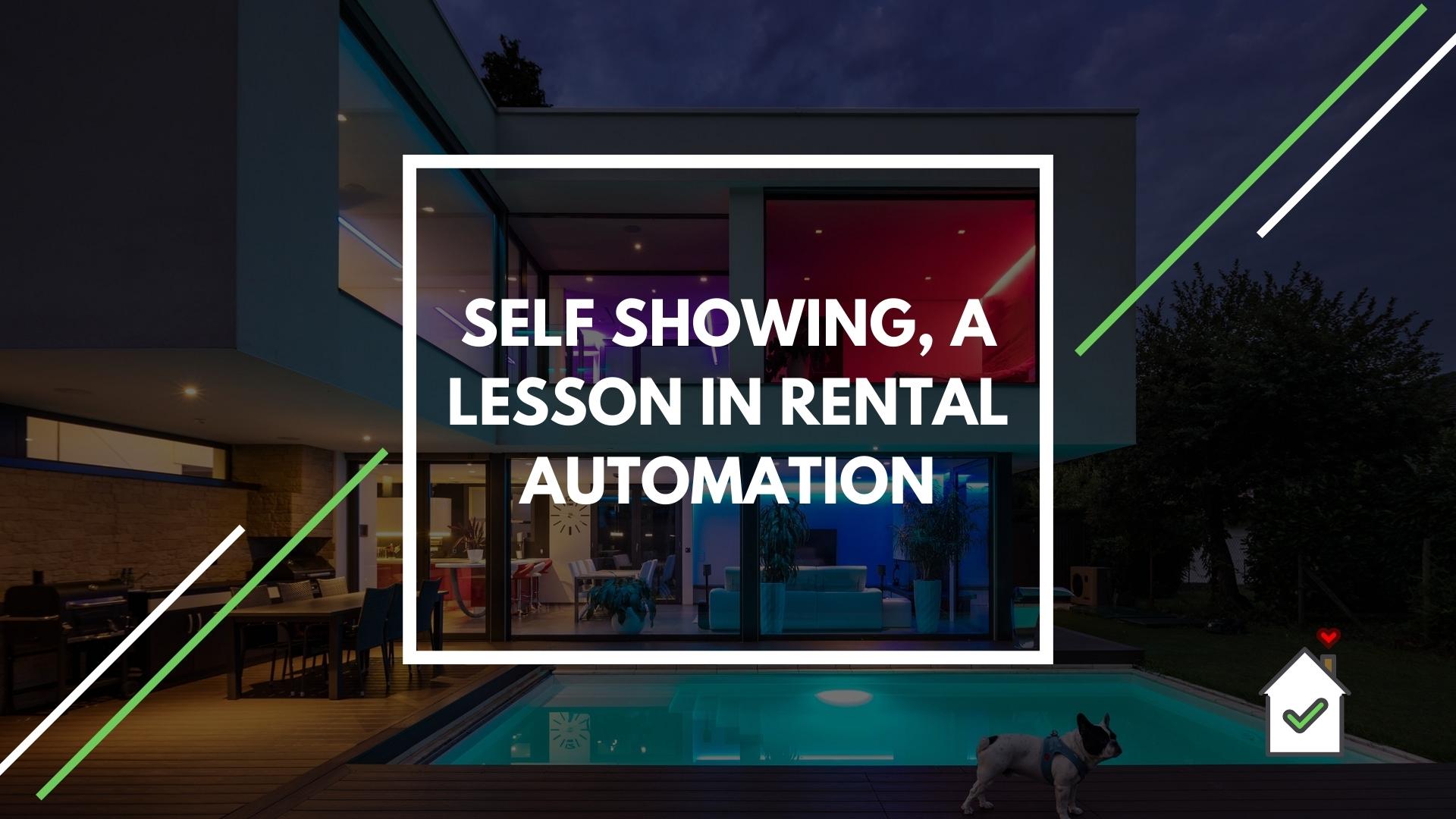 Once you start owning dozens of units, it becomes impractical to show them off yourself. But does that mean you need realtors? Or is there a way to minimize your contribution to the process, making it easier, faster, and more scalable?

If you read the title of this article, you know the answer is yes.
Automatic locks, automatic possibilities
Automatic locks or digital locks are an innovation that your residents will appreciate. For example, it's much much harder for someone with a set of hairpins to pick a lock that doesn't have a tumbler. They also let you open doors remotely, so visitors can check out your units in absentia. Much better than driving across town.
Welcome pamphlets make a difference
One thing that a personal tour allows you to do is give a sense of the neighborhood, its character, local eateries, and the numerous ways it's convenient for someone looking to rent. This can all be done with a laminated pamphlet, customized slightly for each unit, perhaps with accurate views of the surrounding area. The more specific you are, the more people will feel the personal touch, but if your pamphlets are years out of date, it just shows you don't care.
Online and virtual tours
If you are not an experienced videographer and video editor, pictures, including panoramic pictures, might be better than a YouTube video. Stutters, weird lighting fluctuations, and echoes from an empty apartment might do more harm than good. For top class units, it might be worth bringing in a 360 photographer and giving a panoramic view. Many web teams are capable of doing this.
With luck, you can run your empire without running yourself ragged.
---
Explore our rental applicant background reporting,
and earn a $20 Amazon gift card for doing so:
Tenant Report: Get Credit Reports + Background Checks For Tenants

Posted Using LeoFinance Beta
---