$PIZZA Token Giveaway, Rewards, & Tokenomics Update
---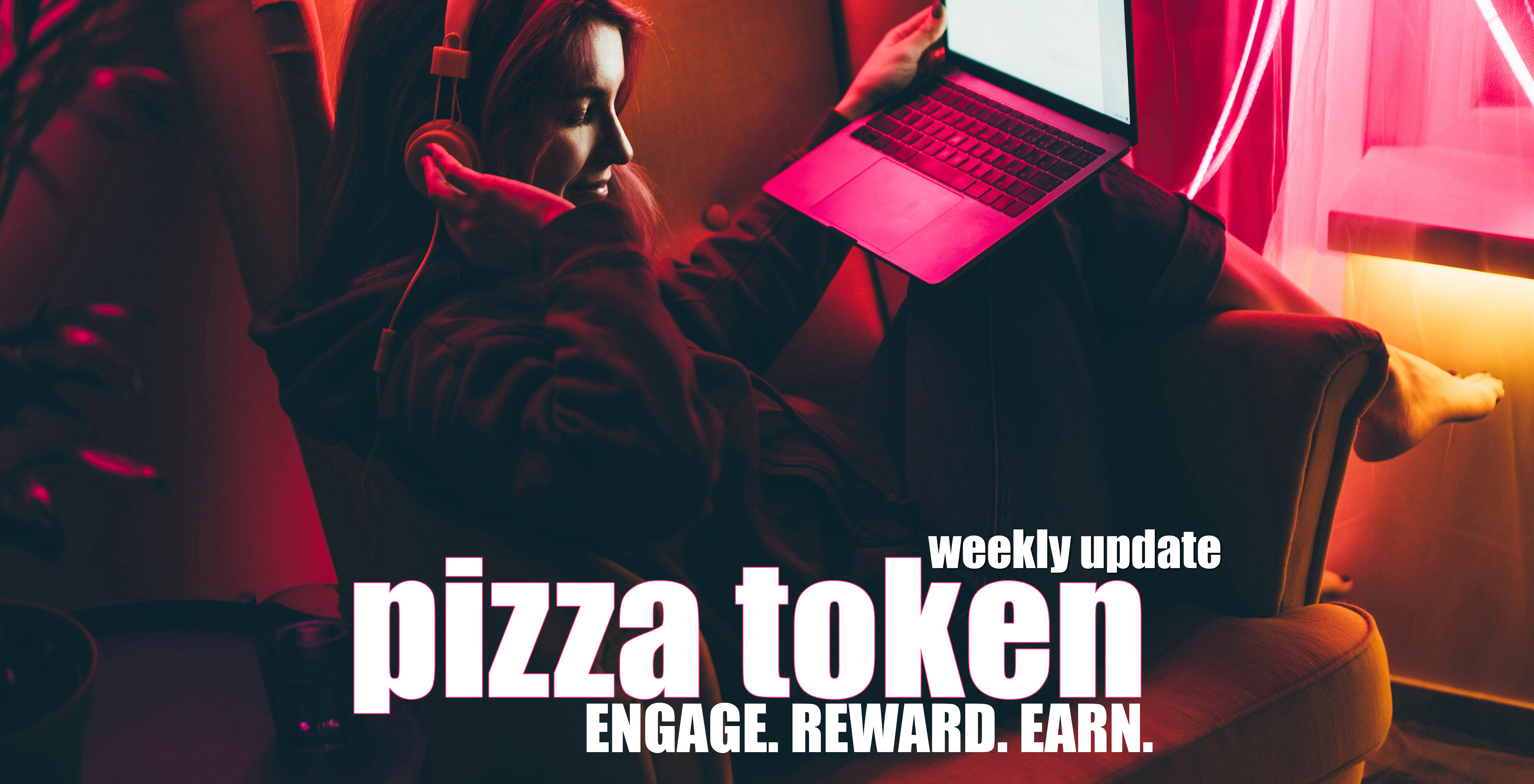 INTRODUCTION
Hey crew!
We hope your week is going well! The Discord has been bustling with activity and things are starting to get really exciting for $PIZZA token! @hivetrending and I have been working hard as we prepare for the next stage of $PIZZA and our Governance token.
$PIZZA is and will always be at its' core an engagement and rewards token. HIVE is fundamentally built on engagement and we want to continue fostering this culture through our delicious pizzas! With that said, we have also started building additional value for $PIZZA with products and services that are intended to feed back into and to grow the project over time. This requires us to analyze the inflation impact that our engagement rewards and holder rewards have on the pizza ecosystem to not only protect the long term growth of the project but to ensure the price remains stable enough to allow us to continue building out products and services powered by $PIZZA token.
We know some of you have been waiting for an official breakdown of our token distribution. We've been purposefully waiting as we work through some of the specifics of $PIZZA long term and how to manage inflation.

$PIZZA TOTAL TOKENOMICS
Here is the breakdown:
100% = 100,000,000 - Total
60% = 60,000,000 - Rewards Pool
35% = 35,000,000 - Burn
3% = 3,000,000 - Exchange / Fund Raise
2% = 2,000,000 - Total Team Pool
60% - Rewards Pool
This pool is dedicated for inflation and minting through engagement and holder rewards.
35% - Token Burn
The easiest defense to inflation aside from great tokenomics is executing token burns. We have slated 35% of the total available supply to be burnt at the rate of 1,000,000 $PIZZA/Year. That's 250,000 pizzas roughly every 3 months for a total of 35,000,000 $PIZZA burnt over the course of the next ~30 years. Burns will be executed through all channel sale proceeds (we will split sales between burn and project growth) and through the buy-back program.
3% - Exchange Listing / Project Fund Raise
These tokens will be listed in walls in incremental amounts to prevent massive price fluctuations. The funds raised from these pizza sales will go directly towards the project. This includes things such as but not limited to: advertising, unlocking features through Hive-Engine, licenses, buying miners, or contracting additional dev help for larger projects as we both work full-time jobs as well and time can be limited sometimes. We need funds to grow the project.
2% - Team Pool
The team pool will be used to compensate the core team members of the project. This pool will also be used for future team members as we grow the team. All team pool funds, once %'s are determined for each member, will be staked directly to their account rather than being sent liquid in order to foster additional trust. With that said and in the meantime, we will continue putting our own personal funds into the project for as long as necessary, acquiring $PIZZAs and buying miners or delegation for the curation account.
We hope this gives you better insight into the vision of tokenomics for $PIZZA. We expect them to be a bit different for our Governance token. Keep an eye out as we are very close to staking. We have just a few more details to iron out first. If you have opinions or ideas, feel free to join our Discord and let's have a conversation!

UPDATES
LearnCode Project

The $PIZZA team is very focused on building additional value for HIVE as a whole. As such, we have started up the @learncode project lead by our amazing @hivetrending in an effort to share knowledge and to help other creative minds unlock their potential within the HIVE ecosystem. Start learning Python and how to talk to the HIVE Blockchain by checking out the blog series here.



Discord Bot Bug

@thegoliath discovered a bug this week that impacted the Top 10 Leaderboards for this past week. Due to your amazing detective work and report, we were able to hunt down and find the issue! As such, we've sent a reward over to your wallet as well as corrected the mishap by sending rewards to him and @cooperclub who also was impacted. Thank you for your engagement and the help finding it!




GIVEAWAY
We have a giveaway going on right now where you can win some free $PIZZA as well as other goodies such as a @stickupboys VFT or a Hash Kings NFT on WAX! Participation is extremely simple! Check it out:
https://twitter.com/TheBeardFlex/status/1400292511214542853

REWARDS
Everyone who is actively holding >= 20 $PIZZA is currently entered every day to be drawn for a prize from the daily rewards pool.
Here are the winners so far for this week:
Check your wallets! Each of these $PIZZA holders has won 5% back in the form of additional $PIZZA rewards. Thank you for being part of the community!
Don't forget, we have a bonus winner every day!
Every Sunday we also send bonus rewards to the top 10 holders up to 10% back (guaranteed bonus every week for top 10).

We also draw 5 additional random winners for random tokens.
Join our Discord for more information on how you can win more free $PIZZA through challenges, contests, and photo submissions!


We are building great things here at HIVE and we invite you to come be a part of it.


LEARN MORE
Buy $PIZZA
Leodex
Tribadex
Hive-Engine
Join the Discord

Vote for us as Hive-Engine witness here.
Top holders tag for visibility for tokenomics updates
@dadspardan @stickupboys @roger.remix @juanmiguelsalas @globetrottergcc @efastromberg94 @johannpiber @eturnerx @kachinhenry @splatts @forykw @jacuzzi @honeysaver @okean123 @darkflame @xabi @myanmarkoko @suharik92 @agmasz @nyxlabs @jeffjagoe @jimmy.adames @catharsis
Posted Using LeoFinance Beta
---