Individual Hive Punk Market History Released
---

Another improvement to the Hive Punks market just launched.
If you visit any individual punk page you will be able to see the full market history for that punk.
If you visit the market history page, each punk traded has the individual punk page hyperlinked.

You can also visit the individual punk page by going to https://punks.usehive.com/punk/4664 link directly.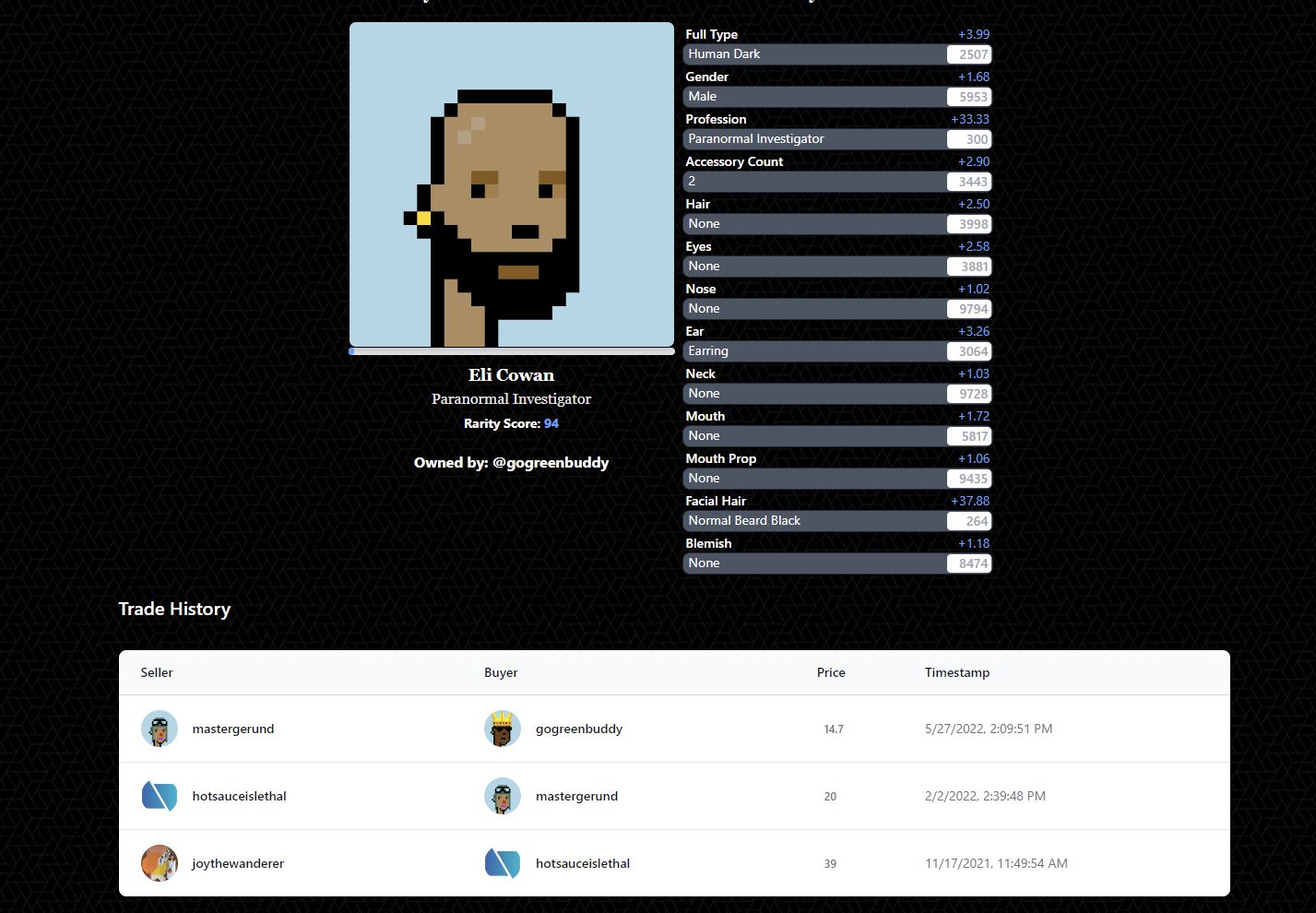 This will take you to a page that will show the avatar, rarity, name, profession, stats, owner, and now the individual trade history.

Posted Using LeoFinance Beta
---