UNofficial Winners List for #HivePUD (Hive Power Up Day) January 1st, 2022
---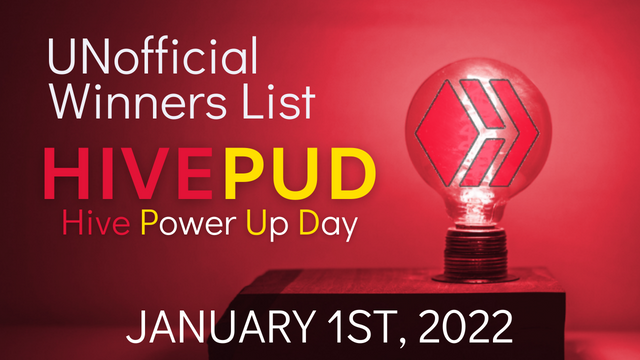 And as always, a HUGE THANK YOU to everyone who contributed to this month's Hive Power Up Day, either through powering up, posting, offering prizes, or spreading the word. As I said on @hivebuzz's Happy New Year - Feedback from the first Hive Power Up Day of 2022...
Goodbye to 2021 and hello to what I think will be an amazing 2022, especially on Hive!

While I don't have the numbers yet, judging by my notifications both on here and Twitter, I think plenty of people took time out of their holiday celebrations to power up and post on the blockchain. I also spotted some new names joining in, which is wicked awesome - especially since the original idea behind Power Up Day was to encourage newbies to grow their accounts. And with the Hive Buzz triple shot of PUD - PUH - PUM this month, it seems the message is getting out there!

As I say every month, a big THANK YOU to everyone who participated in this Power Up Day by powering up, posting, and/or shouting out on all traditional web 2.0 social media. All of those things help shine a light on our blockchain home, which in turn helps to grow our community. Special thanks to @hivebuzz for always BEEing such an incredible buzz-maker for Hive Power Up Day. And here's to the happy Hiveans who started off the year by increasing their voting power and influence on the blockchain - Happy New Years Power Up Day 2022 to you all!
Needless to say, I wasn't too surprised to see lots of new faces and more participation this month - what a great way to start the year off!
To break it all down, we had 68 qualifying entries for the prize pool (compared to 50 in December) with 121 total entries (compared to 95 last month) and 135 posts with either the #HivePUD or #HPUD tags on the first (112 last month).
As for the overall number, the power ups ranged from 2.001 to 1034.13 Hive Power, for a grand total of...
 

9,748.089 Hive Powered Up!
By comparison, the total in December was 6,751.854. So almost an additional 3k up from last month, which is totally...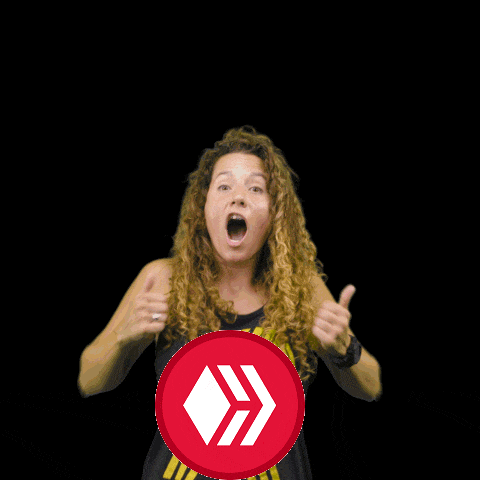 The lists
Here is the UNOFFICIAL winners list for January 1st. If you spot any errors, or your powerup/post was somehow overlooked, please shout out as soon as possible.
And as usual, on January 5th, I'll post the OFFICIAL written-in-stone list, and at that time the sponsors can award their prizes (the complete list is in the announcement post).
Again as always, special thanks to my numbers guy @abh12345 for sending along the raw data for me to use to put this together. Much appreciated, Asher! 😊
PLEASE NOTE
This list only includes those who powered up & posted about #HivePUD and/or #HPUD on the 1st, and met the criteria (reputation between 39 and 69 before powering up; Hive Power between 100 and 8000 prior to the 1st), and posted using the tag(s) so they qualify for prizes. I don't assign placement numbers until the official list is posted, and I've added a separate list below this one for those who posted & powered up, but their accounts were either too big/too small in their Hive Power or Reputation to qualify for the usual monthly prize pool.
 
Unofficial list of those
qualified for the prize pool
January 1st, 2022
Participants who don't qualify for prizes
(but qualify as amazeballs because
they participated anyway!❤️
which inspired me in August 2021 to start offering a small but special prize pool for these folks)
Thanks again to everyone for making this #HivePUD monthly event such an amazing success! I'm so proud to be a member of this wicked awesomesauce community!
And remember...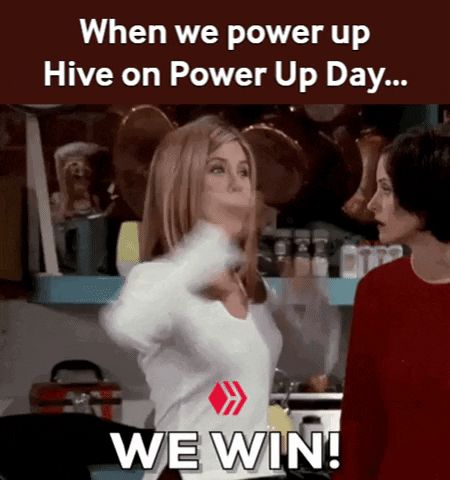 Image Credits: blog thumbnail created on Canva. #HivePUD GIF created using both Giphy and ezGIF.

Thanks for stopping by!

My posts may occasionally contain affiliate links. If you click through,
I might get a wicked small commission, with no extra cost to you.
My photographs are taken with my trusty Nikon,
sometimes utilizing my handy dandy tripod.
Blog graphics created on Canva
All words and images are mine (unless otherwise indicated),
and can also be found on my various social media sites.
Speaking of witch which...


Posted Using LeoFinance Beta
---