Basic Crypto-Generation
---
A Brief Review of Starting Generation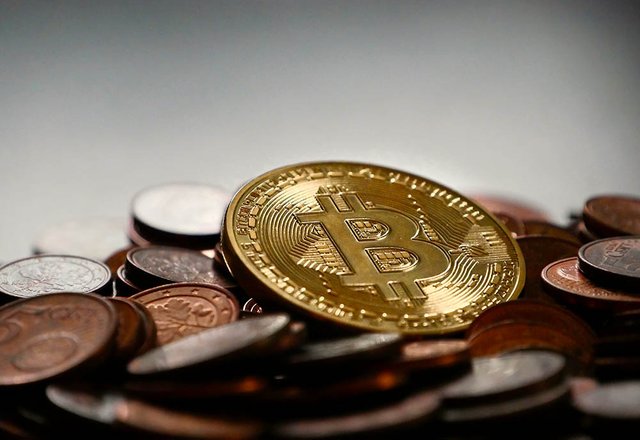 Photo Ret. From: https://talisman-
corporation.com/the-double-sided-
cryptocoin/

Welcome and hopefully this is the right place for this kind of post!
I am hoping to simply provide some great starting sites and tips for those who may want to find new alternative or additional ways of passive and side generation, as well as produce a short schedule of routine to ensure that if this little "guide" we'll call it is followed, passive income is utilized!
I plan to post more here in the future as I become more familiar with the community but hopefully someone can at least find and have some use for this information!
---
Part 1 - Claims, Faucets, Paid-to-Click's, Short-Link Ads, and Cloud Miners
---
---
Most of these sites have cloud-miners, with low to medium CPU usage generally. Some of the sites below have this ability. We will go over this later.
Every short-link will take you to, after a quick captcha, an -advertisement- shortening site, such as "adshort" or "cut2win" for example.
Ensure you go through and have disabled popups, redirects, and automatic downloads on your browser before to be extra cautious (use Brave).
After completion of a captcha, you will be asked to "get link" or something along those lines. Click this, and ensure you close any other popups. Usually not a lot if any.
After getting the link, you will be
redirected back to the associated site and be credited your bits.
---
Every paid-to-click advertisement is similar; captcha initially, then redirection to the associated site.
Simply wait the required time (time bar at top of page with banner of claiming site) and
confirm the captcha that pops up after (5-30 seconds).
---
Every faucet claim is simply a roll from 1 through a maximum specified range, with higher payout for higher numbers awarded after completion of the associated captcha.
---
Examples of some great sites to start out with for the above are listed below:
---
faucetcrypto (faucetcrypto.com)
coinpayu (coinpayu.com)
grabtc (grab.tc)
starbux (starbux.io)
rushbitcoin (rushbitcoin.com)
moremoney (moremoney.io)
Application: Moon Faucet
Link to additional claiming sites through:
"Earn Money" tab of "Faucet Pay" under
"Wallets" – where you are also able to directly link other claiming faucets to this micro-wallet under the same tab, such as those above claimant sites requiring so.
Examples of claimable faucets showcased under this micro-wallet are accessible via the downloading of "Claim Faucet";
Bitcoin Cash (BCH), Dash, Litecoin (LTC), Doge, and Bitcoin (BTC) + more!
"Bonus Bitcoin", and "BitFun" through "Moon Faucet" app or the web
You can find many other coin rolls through applications and searching arpund online as well
Here are a few sites to start with:
Freebitco.in
Freebitcoin.io
Free-ethereum.com
---
Part 2 - Orderly Funding for Beginning Generation
---
---
PHONEUM APPS
---
Complete these PHT applications daily, 8am, 2pm, 8pm
A. Cloud Earning Platform + Crypto Treasures > ALT Coin Chests
B. Crypto Planet > ALT Coin Chest
C. Crypto Cards + Green Karma > Phoneum
---
CLASSIC ROLLS, PTC'S, AND SHORTLINKS (EXPANDED ON OTHER) PLATFORM APPS
---
A. Cointiply
B. FaucetCrypto
C. Coinpayu
D. CSH
---
ROLLS AND BETTING APPS
---
A. Freebitco.in
B. Freebitcoin.io
C. Free-Ethereum.com
---
General Applications:
Free Bitcoin Cash – Offerwalls and rolls.
Free Litecoin Cash - Offerwalls and rolls.
QuiCrypto – Offerwalls and rolls.
Cointiply – Offerwalls and rolls.
---
Hopefully I could provide some resourceful information of value to at least one individual!
Leave comments! Let me know what sites or apps you can recommend to others! Let's maybe get a conversation going?
Thank you to everyone for your valued time :)
Stay safe,
---
Check out some of my other stuff!
https://ecency.com/@trezzahn/blog
https://trezzahnshideout.dblog.org/
---
#leofinance #leodex #hive #proofofbrain #lassecash #neoxian #palnet #cent #broadhive #ecency #bitcoin #cryptocurrency #trezzahn #hive167922 #cryptogeneration #bitcoin #ethereum #paidtoclick #faucet #roll #faucetclaim
Posted Using LeoFinance Beta
---