Kennedy Silver Half Dollar (1964)
---
Today's silver showcase from my collection is a Kennedy half dollar from 1964.
These beautiful coins were released as a memorial quickly after Kennedy's assassination, but due to their high silver content (90%) they were heavily hoarded by stackers and as a result, mints from 1965 and later had only 40% silver. Can't blame them! Beautiful coin, a great president and high silver content!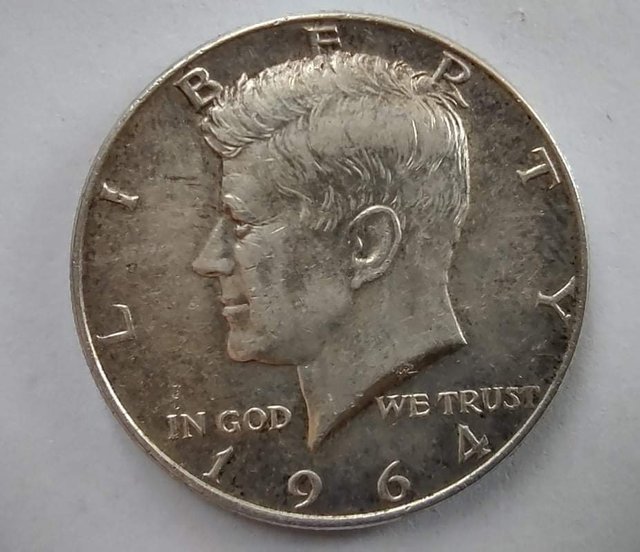 Front side features a portrait of Kennedy and reads "LIBERTY IN GOD WE TRUST 1964"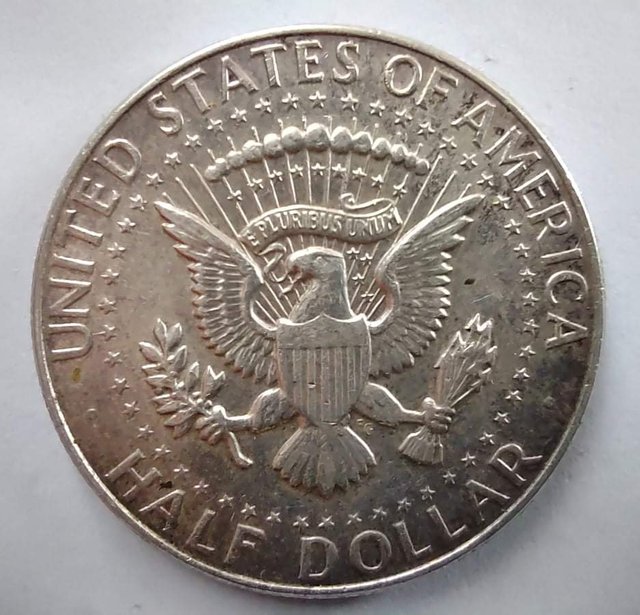 The back side features a modified presidential seal of the United States of America:
A shield (with vertical stripes) on the chest of an American eagle. The eagle holds an olive branch on its right talon and a bundle of thirteen arrows on its left, and in its beak a scroll with "E PLURIBUS UNUM". A circle of stars surrounds the eagle source
A chunky coin, 12.5 g of 0.900 silver. Not bad!
Size comparison with a meh euro: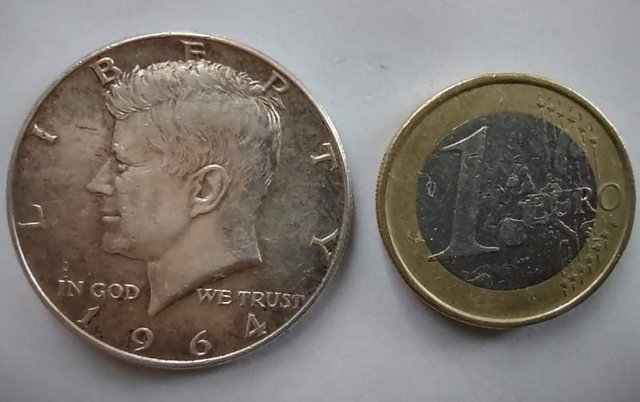 And a war nickel I recently acquired: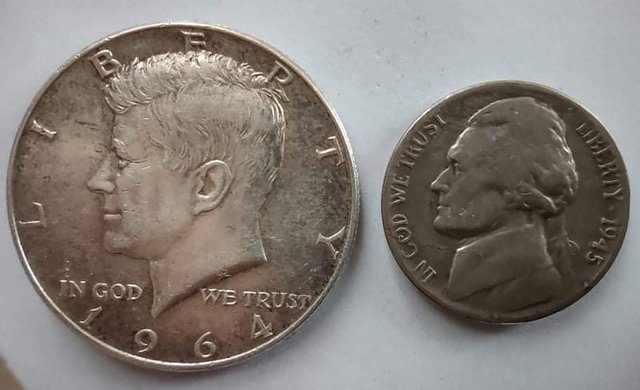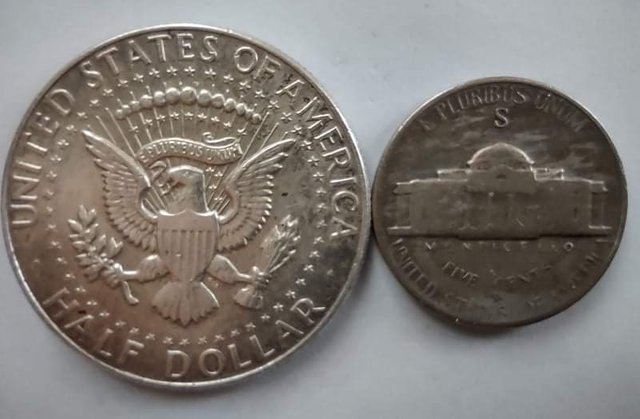 That's another 5 g of 0.350 silver 😁
Posted Using LeoFinance Beta
---