The Road to Financial Freedom with $LEO & $CUB
---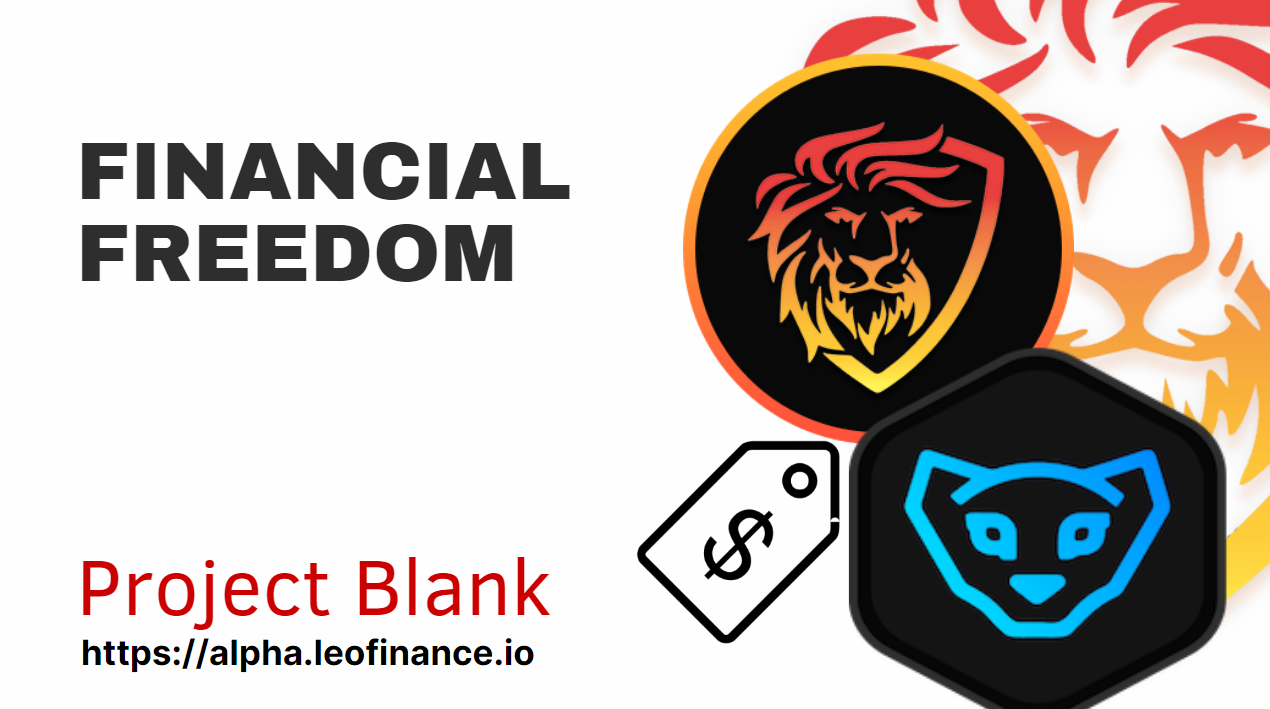 The Phase of Tech that brought Wealth in Abundance
The journey of a Thousand mile starts with a step is one of those popular proverb I have held so firm. Yes! every count would always start with lesser numbers. This gives me a lot of hope that the future is pregnant with many opportunities only if I can take the step that matters at the right time. The journey might be slow, but every step ahead brings you closer to your destination.
Thanks to the disruption in tech that brought about blockchain technology, cryptocurrency and Hive. This disruption brought me to the reality that it were possible to build a career around social blockchain. My advent into Hive opened my eyes to the world of cryptocurrencies and the very many untapped potentials that abound here. Very special is the fact that on Hive, anyone can start his/her journey to abundance and at his/her own pace.
Going deeper, thanks to LeoFinance that has redefined social blogging on Hive with a refocus on microblogging. This is because our earlier view of Hive was where we do the very "serious" writing and make it as long as the Dinosaur's neck to be able to gather some supports. Today, Leothreads has redefined social engagement with the fact that we can cruise with fun like those on Twitter yet, still get our bills paid, even if not all of it.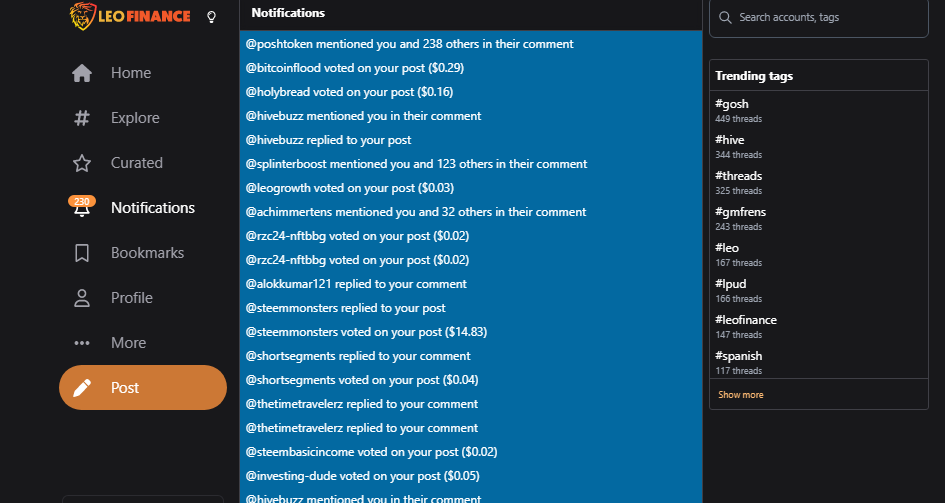 Above is a screenshot of the flood of rewards on LeoThreads. Every Cent matters and adds up grandly towards the financial goal. Earning $HBD, $HIVE and $LEO alongside other tokens on a single social engagement on leofinance.io is amazing. Within the LeoFinance universe, we access SocialFi, DeFi, NFTs all in a spot. PolyCUB and CUB are the DeFi products with unique faces in the DeFi-verse.
The Beginning of $CUB as a Seed of Wealth
The latest CUB development update has officially marked the $CUB token among such cryptos that can make one wealthy. $CUB is only worth $0.017 today but it is the beginning of a green future as CUB officially becomes deflationary in March 2023.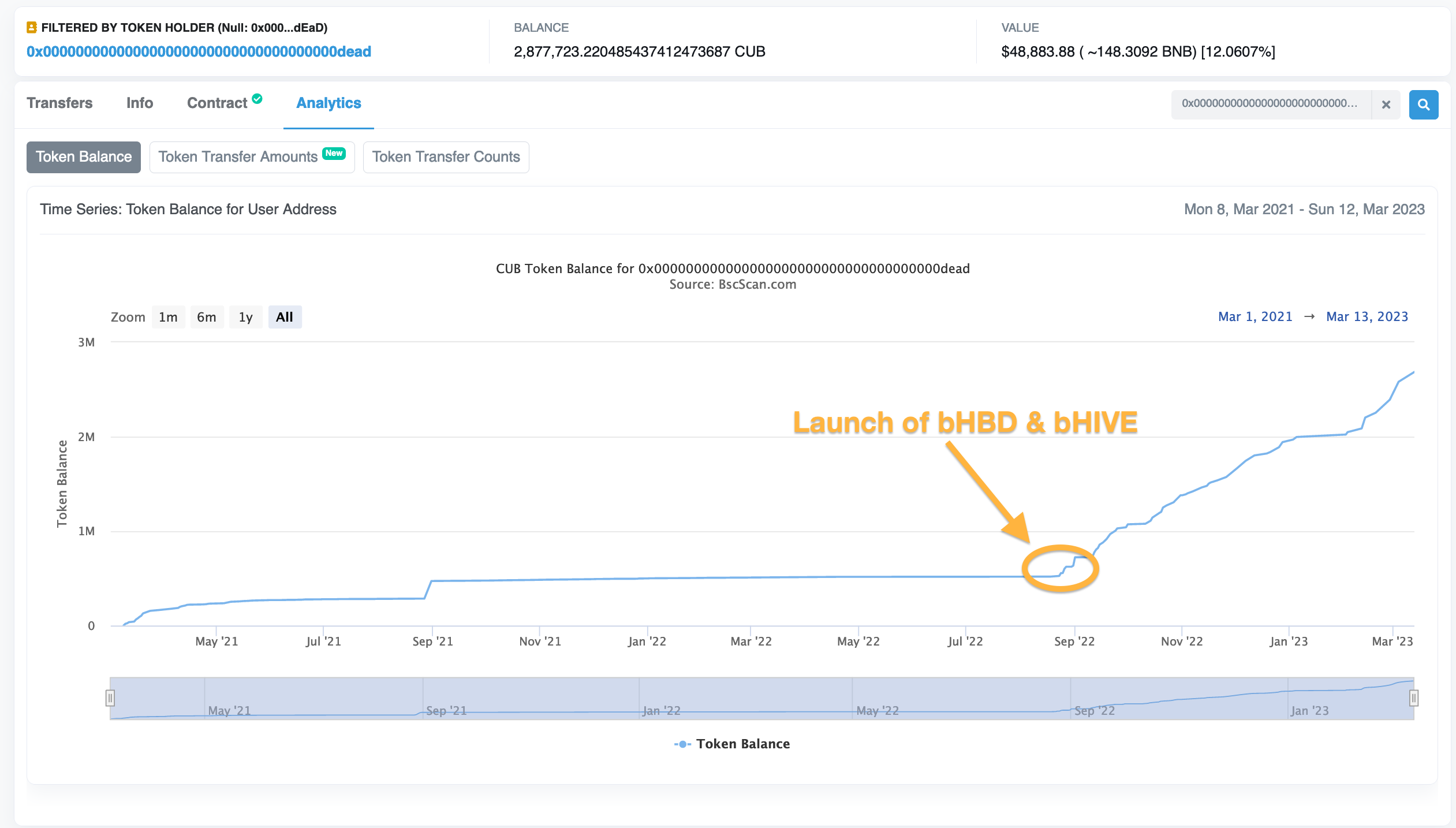 We're halfway through the month and have burned 56.85% of the CUB issued this month. This means that come end of March, 855,000 CUB will have been issued and more than 855,000 CUB will have been burned... The past 14 days on CUB have been deflationary. The next 14 days are on pace to be deflationary as well. source
For me, the above simply means that buying $CUB token now is a guarantee that at the end of each month, the price of CUB would be higher than what it was at the beginning since more CUB would be bought and burned than minted. It makes more sense that this deflationary feature sets in at the base of the beginning of a bullish crypto cycle. Stacking CUB has become a priority now on a daily basis as long as it is below 5 Cents. Holding 50k CUB before it crosses the 5 Cents price would be beautiful.
The $LEO of all Things
Another unvalued gem in the crypto-verse is the $LEO token. It is surprising that the token that powers SpcoalFi, DeFi, and soon GameFi and NFTs is priced less than 5 Cents. A recent stats shows that the $LEO token has 65% of its total volume staked with only 11% liquid on its base blockchain. The days of $1 LEO are near again!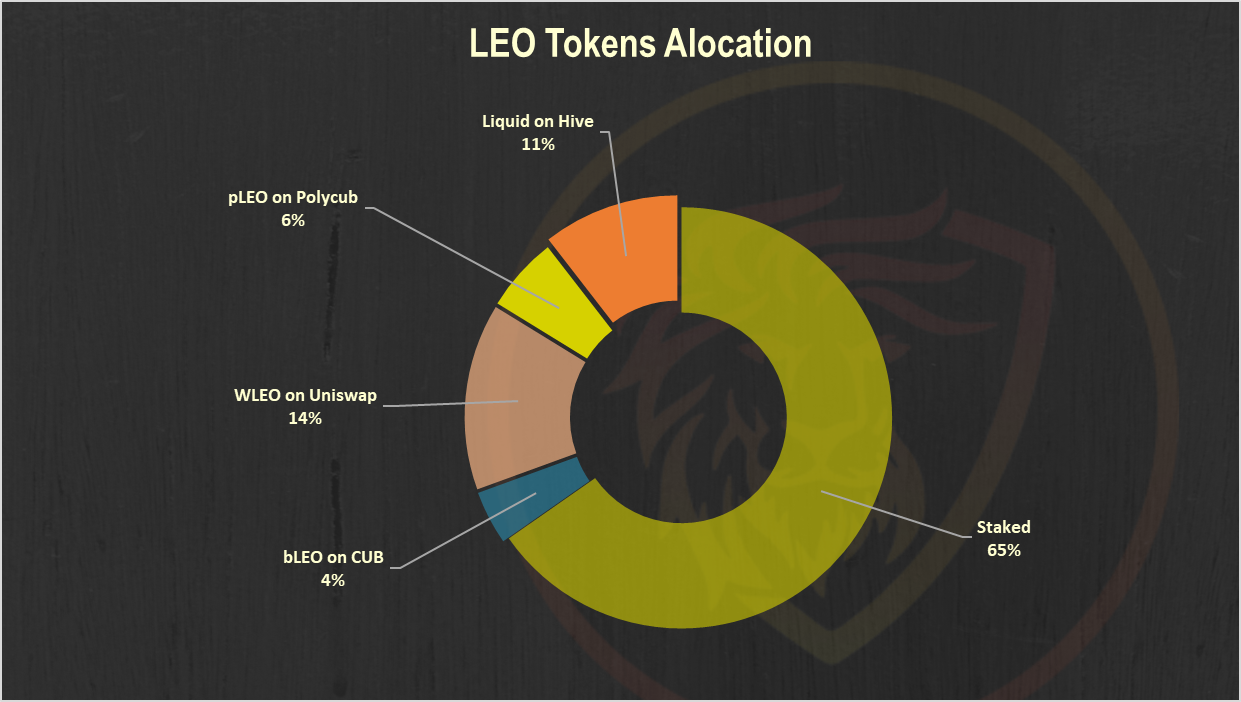 The Leo token powers everything in the LeoVerse. Even on Leothreads, every content form and niche is rewarded with the $LEO token. There is so much potentials lurked within the $LEO token and I'm bullish about it. Yesterday, I hit 15,000 Leo power and still pushing forward to the 25k LP mark.
I am very hopeful that the tide is changing for LEO in the sooniverse. I will be glad to share my millionaire story like I did before and it was on the account of LeoFinance still. Leo can lead one into a wealthy future if you buy into the right price.
I'm on a journey to financial freedom, and I choose to do it with $LEO and $CUB cryptos. You too should give it try.
---

If you found the article interesting or helpful, please hit the upvote button, share for visibility to other hive friends to see. More importantly, drop a comment beneath. Thank you!
What is LeoFinance?
LeoFinance is a blockchain-based Web3 community that builds innovative applications on the Hive, BSC, ETH and Polygon blockchains. Our flagship application: LeoFinance.io allows users and creators to engage and share content on the blockchain while earning cryptocurrency rewards.
---
---
Let's Connect
Hive: https://leofinance.io/@uyobong
Twitter: https://twitter.com/Uyobong3
Discord: uyobong#5966
---
Posted Using LeoFinance Beta
Posted Using LeoFinance Beta
---