When MyHiveGoals are Hard to Miss but Tough to Hit
---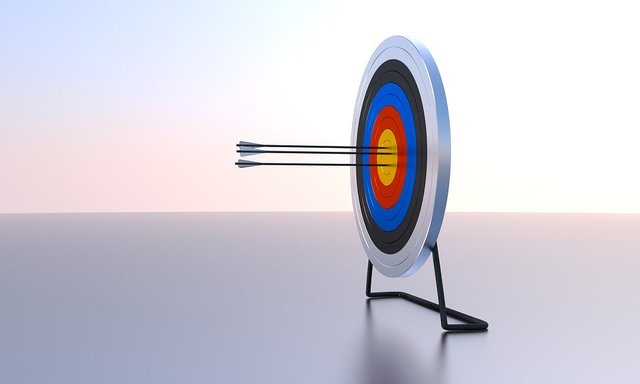 source
It's 15th May and we're halfway into the fifth month of the year. It's important to lookup my cumulative investment goals for the month of May and the possibility of hitting the target at the end of the month. Looking back at where I started this year, there has been a tangible growth in #myHiveGoals. There has been a steady increase in my stake of Hive and Hive tokens - LEO, SPORTS, LIST, CTP, CHARY and dividend tokens.
However, journeying along, there arose the need for correction in the pace and volume of tokens in my investment portfolio to allow me meet up with other financial needs. It's really been a decent run with Hive as many tangible projects has been executed from my earnings (curation and author) and it all adds up to the value that Hive offers.
From mid April to mid May when I have been so engaged with my house completion renovation project, my engagement reduced and both curation and author earnings reduced alongside. This made is a bit difficult to hit the targets we did set for the month, however, we still stay on course trusting that the remaining days can only get better.
Thanks to SPORTS, LEO, LIST and CTP stakes that has steadily pooled close to $100 weekly over the last weeks of my reduced engagement on the blockchain. That's the power of passive earning that we can boast of on the Hive blockchain. While I was away, my stakes worked for me.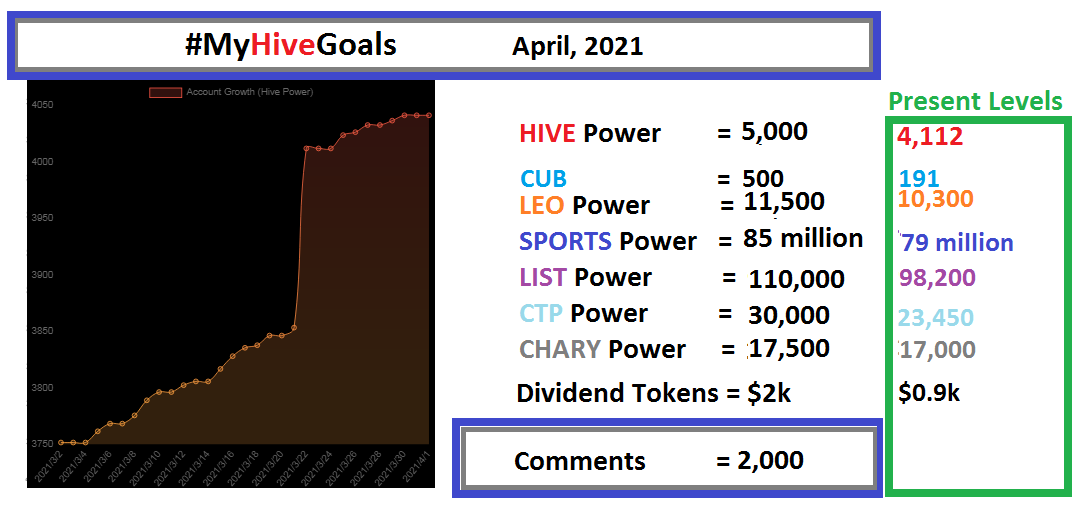 Looking at these stakes at the mid month report, I am still sure that some of the goals could be hit in the remaining days. LEO Power, LIST Power, CTP Power and CHARY Power goals would possibly be reached on the next 15 days. That would have been a big win for me despite the distractions off the chain.
Indeed, hitting our targets may sometimes seem difficult and impossible, but when the consistency catalyst is engaged, some amazing outcomes can become tangible. Wait till I share the success story of how much we've achieved from Hive curation investments. Indeed, it's worth the risks.
Thanks to @Liotes for making it possible to lend CTP Power over the last weeks and gradually, I hit 50k CTP Power in the next few days. That would be awesome.
Posted Using LeoFinance Beta
---