Stablecoins - An Answer to Cryptocurrency Volatility?
---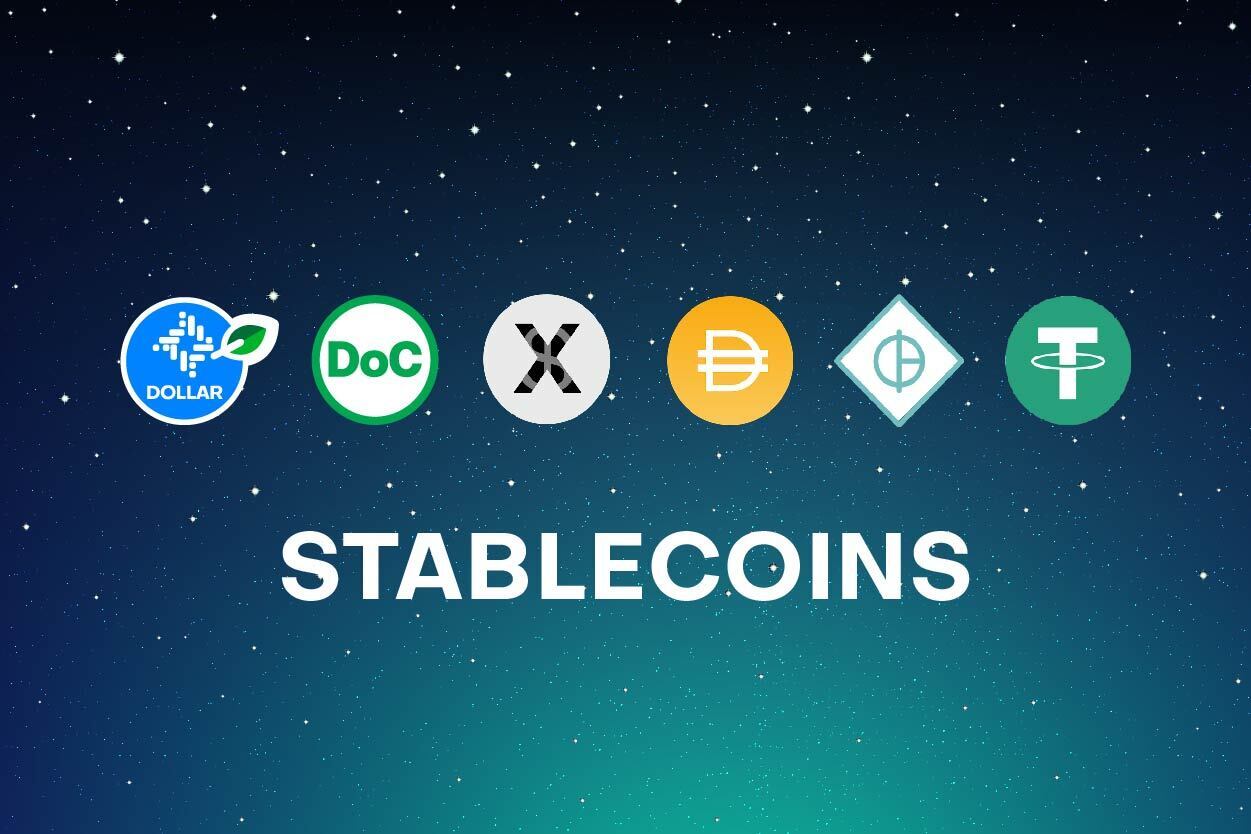 source
When we mention the stablecoins, we are referring to the tokens that are emitted within the blockchain and, their values ​​are linked to some external asset among which a national currency of a nation or failing that, precious minerals.
The stablecoin is known as stable currencies, and refers to assets whose function is to represent the dollar, euro or gold in digital format. This means that the aforementioned products can be sold or buy inside the cryptocurrencies.
Reference to the origin of the stablcoins we can highlight that, they began to emerge when the proposal to create digital assets that had stable prices originates in the cryptocurrency market. The purpose of the stablcoins was to provide an instrument in payment format that allowed, to reduce the risks that represented the volatility in the cryptocurrencies. Similarly, provide low costs in operations and privacy.
The stablecoins
In view of all the aforementioned, during the first half of 2014, the Stablecoins had their presentation in the cryptocurrency market under the initiatives of the Bitshares company and, its identification was Bitusd. Now, in unison of these projects, the launch of Tether Usd was built, this being currently the most famous stablecoin within the market.
For its part, Tether was able to start its commercialization in the Exchange in 2015, just at the time Bitfinex became one of the first platforms that lent their support towards a stablecoin.
Stablecons represent the euro, dollar and gold digital. Another of the stablecoins that stand out most in the ecosystem is Dai. This was enshrined in the market during 2017 and this asset made its premiere within the Ethereum network. It should be noted that, on this platform they launched all intelligent contracts and, these were anchored in the ETH function under a kind of guarantee.
It is important to note that, DAI has a very key management in the conformation that the economy of decentralized finance has had, better known as Defi, this being one of the ecosystems that has been most successful in recent years. In the same way, it is an asset that is used with amplitude in the Exchange blockchain and decentralized loans; Very well known as Dex.
Decentralized finance economy Stablecoins functionality
All cryptocurrencies that are represented in the stablecoins, are tokens that since its inception have been emitted in various networks of the blockchain and at the same time, in side chains. Due to this categorization, they depend on which blockchain is part of the asset and because of this, the behavior it will have can be determined.
It should be able to At the same time, how all their reservations will be supported. This means that they have a very fundamental role within their economy. Thanks to the popularity they have managed to have stable cryptocurrencies, a wide range of exchange platforms and exchanges that are willing to market the DAI and Tether, among other Stablcoins, have been expanded.
Posted Using LeoFinance Beta
---