A funny little Analogy that compares the Crypto markets volatility to a romantic relationship
---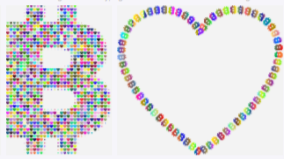 Any drop of my ALTs and especially a drop of my dearly loved ADA´s and BTC´s feel like the hours or days (depending on your partner of course) after a fight in relationship.
I feel tense and sad and unsure if it will ever be as it was before.
But once you made up, once you worked through your differences and you're back together.......live is better than it´s ever been before.
Once we are on the upside again, I am more convinced than ever that my cryptos are "the ones."
These dips in the market are like our little disagreements- some big, some minor.
Keep in mind that if you're in secure in your relationship and you worry every time you have a disagreement it will turn your relationship toxic and you stand a big chance that you´ll loose your love to some one that quickly picks them up once you dump them.
But if you're patient, confident and hold your love with your diamond hands you will notice that you really have found "the ones".
Accept that these dip-agreements are an inevitable part of a healthy relationship and you and your coins will come out of any struggle stronger as long as you remain calm and hodl on.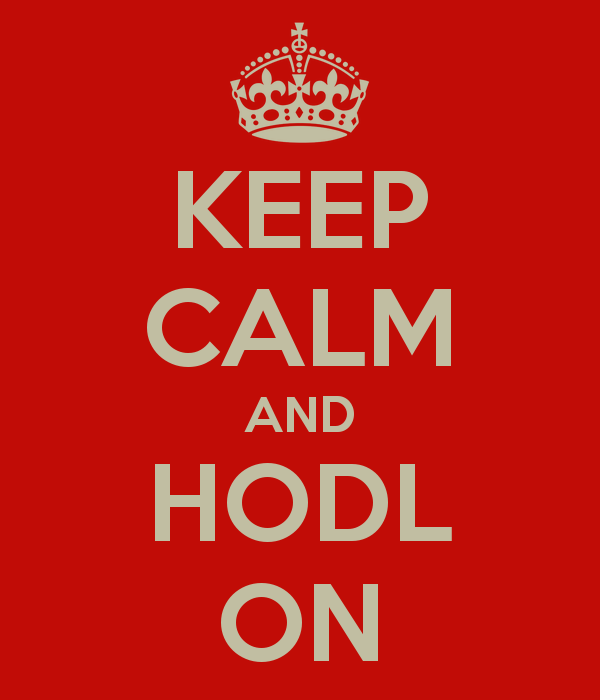 Of course it´s very different if you are having a relationship on the side. As was proven by Reddit user u/Parking_Meater who wrote"My wife is leaving because Bitcoin,"
It seems his wife packed her bags and went to live with her sister after she caught him sneaking around spending more cash on Bitcoin than on her. The Reddit user wrote: "𝙎𝙝𝙚 𝙟𝙪𝙨𝙩 𝙡𝙚𝙛𝙩 𝙩𝙤 𝙜𝙤 𝙨𝙩𝙖𝙮 𝙖𝙩 𝙝𝙚𝙧 𝙨𝙞𝙨𝙩𝙚𝙧𝙨. 𝙎𝙝𝙚 𝙨𝙪𝙥𝙚𝙧 𝙢𝙖𝙙 𝙩𝙝𝙖𝙩 𝙄 𝙙𝙞𝙙𝙣'𝙩 𝙨𝙚𝙡𝙡 𝙖𝙩 60𝙠 𝙖𝙣𝙙 𝙡𝙤𝙤𝙠𝙨 𝙖𝙩 𝙩𝙝𝙚 𝙥𝙧𝙞𝙘𝙚 𝙤𝙛𝙩𝙚𝙣 𝙨𝙘𝙤𝙡𝙙𝙞𝙣𝙜 𝙢𝙚. 𝙄 𝙠𝙚𝙚𝙥 𝙩𝙚𝙡𝙡𝙞𝙣𝙜 𝙝𝙚𝙧 𝙬𝙚 𝙙𝙤𝙣'𝙩 𝙣𝙚𝙚𝙙 𝙩𝙝𝙚 𝙢𝙤𝙣𝙚𝙮 𝙖𝙣𝙙 𝙝𝙖𝙫𝙚 𝙩𝙝𝙚 𝙘𝙖𝙨𝙝. 𝙒𝙚 𝙡𝙞𝙫𝙚 𝙣𝙞𝙘𝙚. 𝙃𝙤𝙬𝙚𝙫𝙚𝙧 𝙩𝙤𝙙𝙖𝙮 𝙨𝙝𝙚 𝙘𝙖𝙪𝙜𝙝𝙩 𝙢𝙚 𝙗𝙪𝙮𝙞𝙣𝙜 𝙩𝙝𝙚 𝙙𝙞𝙥 𝙖𝙣𝙙 𝙬𝙖𝙨 𝙨𝙤 𝙥𝙞𝙨𝙨𝙚𝙙 𝙨𝙝𝙚 𝙖𝙡𝙢𝙤𝙨𝙩 𝙝𝙞𝙩 𝙢𝙚! 𝙉𝙤𝙬 𝙨𝙝𝙚 𝙥𝙖𝙘𝙠𝙚𝙙 𝙗𝙖𝙜𝙨 𝙖𝙣𝙙 𝙬𝙚𝙣𝙩 𝙩𝙤 𝙝𝙚𝙧 𝙨𝙞𝙨𝙩𝙚𝙧𝙨 𝙩𝙤 𝙨𝙩𝙖𝙮."
But u/Parking_Meater doesn't seem too concerned, as his post ended with a look to the future "𝙎𝙝𝙚 𝙨𝙖𝙞𝙙 𝙣𝙤𝙩 𝙩𝙤 𝙩𝙖𝙡𝙠 𝙩𝙤 𝙝𝙚𝙧. 𝙏𝙝𝙞𝙨 𝙞𝙨 𝙬𝙝𝙚𝙧𝙚 𝙄 𝙣𝙚𝙚𝙙 𝙝𝙚𝙡𝙥, 𝙬𝙝𝙚𝙧𝙚 𝙞𝙨 𝙖 𝙜𝙤𝙤𝙙 𝙥𝙡𝙖𝙘𝙚 𝙩𝙤 𝙥𝙞𝙘𝙠 𝙪𝙥 𝙜𝙞𝙧𝙡𝙨 𝙞𝙣 𝙢𝙮 𝙇𝙖𝙢𝙗𝙤?"
Or maybe it´s not so different at all you just need to know when to cut your losses.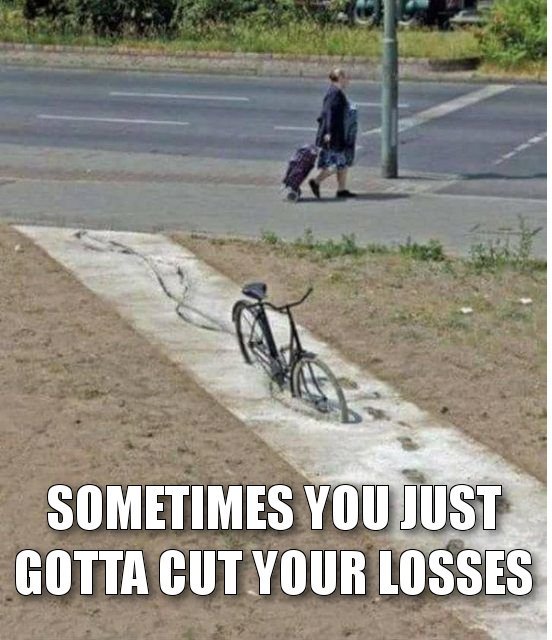 Thanks for the read, hope it was good and have a lovely day!
Disclaimer
I do not have any connection with any company I am writing about. I am not being paid to write this article.
If you like my content, please hit like and subscribe. Because more Bitcoin baby Mistakes are coming......
Feel free to provide tips, comments, feedback, anything.....?
Remember that sharing will improve life in general!
Direct Donations are always welcome to keep me going:
BTC: bc1qdsrg7qaefxvel6hn6mjemjd4c8jjs40sasyvkp
ETH: 0x4216fEC23Ae7A7d9c46143Ce56C3e8f301F9868c
Bitcoincash:qqesav8kuwcrhl4y8qs9zfjg90cf8dnlkyz43u9w6u
Posted Using LeoFinance Beta
---