Ethereum Devs Decide to Push Difficulty Bomb 2 Months Back
---
(Source)
Evening
On Friday Ethereum core developers convened and decided to delay the difficulty bomb for about two months. The decision came as developers decided to iron out the bugs discovered during the recent Ropsten testnet merge.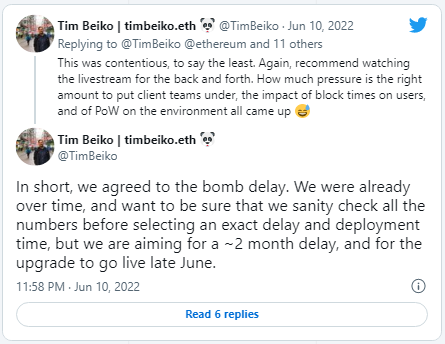 Difficulty bomb is a special code implanted in Ethereum code since 2015, designed to swiftly increase the mining difficulty making it virtually impossible for miners to mine the new blocks on network and forcing them to shift from proof of power to proof of stake consensus mechanism, following the Merge.
Ethereum devs have always wanted to shift to more efficient PoS consensus mechanism so they implanted difficulty bomb in the networks which also served as a reminder to developers to keep pushing for the Merge.
So far shift to Eth 2.0 under PoS mechanism have proved an enormous challenge for developers, so they have had to push difficulty bomb back(diffusing) many time over last seven years via updates. Difficulty bomb going off before the merge can cause severe problems for the network by slowing down the transactions.
Difficulty bomb have been diffused five times in the history so far.
2017: Byzantium update
2019: Constantinople update
2020: Muir Glacier update
2021: London update
2021: Arrow Glacier update
Ropsten testnet merge went overall smoothly, with few minor bugs. As per Ethereum developer, Danny Ryan, Ropsten testnet merge saw 9% of the validators having configuration problems and two minor bugs that affected the stackers.
So, after discussing the bugs in Ropsten test net merge, devs have decided to push ahead difficulty bomb for around two months giving them enough time to wrinkle out the bugs.
This may seem like another setback for many waiting for Eth 2.0. But on the optimistic side, this time Eth devs are just looking for a two months extension in difficulty bomb, meaning they are really confident that they can pull this Merge thing off.
As Vitalik already said, that Merge will hopefully happen in August this year if anything goes as per plan. On another occasion Vitalik said, there is a 90% chance that the Merge will happen this year.
The long anticipated Merge have take too long after the launch of Beacon Chain in 2020. And all those who staked Ethereum in Beacon Chain are growing impatient as their staked Ethereum doesn't gets unlocked till the Merge happens. Ethereum market is also reacting to delay in Merge, with Ethereum falling worst to its all time high.
Shifting a network of Ethereum magnitude from Pow of PoS is not as simple as it seems. The stakes are high and devs certainly wanna make sure that they get every bug sorted out before they launch out the Merge. Delaying Merge does impacts Ethereum's price, but any major bugs after the Merge may result in catastrophic consequences for the network and its users.
Better to be safe, than sorry.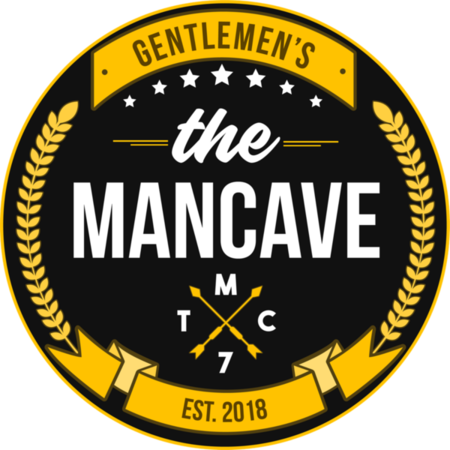 Posted Using LeoFinance Beta
---