India and Cryptocurrencies: The Current State of Affairs
---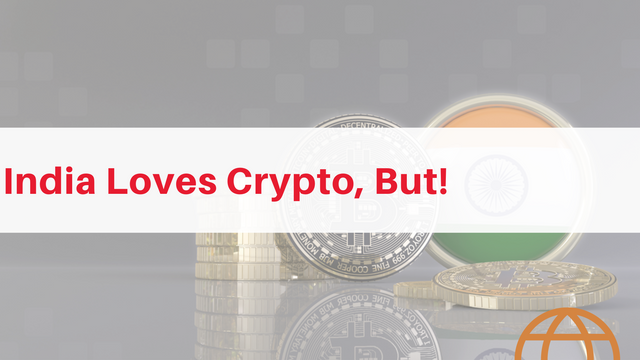 India's economy is growing quickly, so it has seen a lot of changes in technology, including the rise of cryptocurrencies. India's economy has had something of a renaissance in recent years. The IMF has called it the emerging economy with the fastest growth. More than 40% of the people in the country have access to telephones and the internet. Even though it is a country with a lot of mystery, history, and culture, it also stays up to date with technology. Cryptocurrencies are an important part of India's economic history, so let's take a look at what's going on in the Indian crypto space right now.
India's first steps with cryptocurrencies
In 2012, small-scale Bitcoin transactions began to happen in the country. At the time, only people who were really into cryptocurrencies were interested in Bitcoin because it was still in its early stages. By 2013, Bitcoin was starting to be used in a lot of different countries. That year, a few businesses began to accept Bitcoin as payment. Kolonial, a pizza place in Mumbai's Worli district was the first place in India to accept Bitcoin payments, as records have it.
In a short amount of time, there were a lot more local cryptocurrency exchanges. First-movers like BtcxIndia, Unocoin, and Coinsecure were the first to offer exchange and trading services for cryptocurrencies in India. Others, like Zebpay, Koinex, and Bitcoin-India, were added to the list over time. The number of trading and exchange platforms for cryptocurrencies has helped the Indian cryptocurrency market grow from a small size in 2013 to a significant degree. The country also has a number of over-the-counter (OTC) crypto stores in addition to these online exchanges. When you add this to the fact that there are a lot of Bitcoin ATMs in major Indian cities, you have the makings of a cryptoeconomic hub.
India's Demonetization Policy and Cryptocurrencies
The policy of demonetization began on November 8, 2016, as Prime Minister Narendra Modi had said it would. When the government decided to stop using about 86% of the country's paper money, it sent shockwaves throughout the Indian subcontinent. Large cash investors needed a new way to keep their money so they wouldn't have to deal with the government's strict rules and high tax rates. Some people have started buying a lot of Bitcoin or other cryptocurrencies in order to sell them later. This meant that they were able to avoid paying taxes that would have been due if they had used the banking system to move their money.
As a result of the demonetization policy, the country's traditional financial system got a lot of bad press. Because of a single government announcement, 86 percent of the country's paper money had lost all of its value in the past 24 hours. When Indians realized that fiat money isn't really "real" money because it isn't backed by anything, they started looking for other ways to make money. Many Indians, especially the 40% of the population that has access to the Internet, started investing in Bitcoin and other cryptocurrencies.
Nationwide Crypto Adoption in India
As a result of the 2016 "demonetization" policy, a large number of people may have started using cryptocurrencies, but soon after, facts started to show up that have slowed the growth of the market in the country. Even though India has a large population, its share of the global cryptocurrency market capitalization is only 2%. The small role that such a large economy is playing right now is due to the high price of cryptocurrencies and the government crackdown led by the Reserve Bank of India (RBI). Most of the time, the prices of cryptocurrencies in India are on the high side. Rates on the market are about 5 to 10 percent higher than the global average. From the point of view of international crypto exchange platforms, this means that Indians can only trade crypto on a small scale. Indians have a hard time doing business with many of the biggest international crypto exchange platforms because they don't have large-scale mining facilities and their government has strict rules about how money can move around the world. The Reserve Bank of India (RBI) has always warned people about how dangerous cryptocurrencies can be. The national government hasn't banned cryptocurrencies outright, but it hasn't helped them either. In the coming months, it will be clear where the crypto market in India will go.
What the law is right now about crypto in India
The Central Board of Digital Tax (CBDT) suggested in March 2018 that virtual currencies be made illegal. A month later, the RBI put out a circular that said only exchanges for virtual currencies could offer financial services. According to the most recent update to Schedule III of the Companies Act of 2013, which was published on March 24, 2021, all businesses will be required to report their cryptocurrency assets as well as any profit or loss from the transaction. People who own virtual currency must also say how many holdings, deposits, and advances they have to trade or invest. In the Union Budget for 2022, the Indian finance minister said that there would be a 30% tax on the transfer of digital assets. One percent of the transaction amount should be deducted from the tax at the source. The minister said that virtual digital assets are not real just because they are taxed.
The Indian Revenue Service (IRS) takes a certain percentage from all income (whether digital money or not). When the government finds illegal income, they must use the Indian Penal Code, the Benami Transactions Act, and other laws to punish the people who did it. Since no cryptocurrency investor, trader, or service provider has been investigated for a crime, it can be assumed that the government implicitly agrees that bitcoin income is legal income from a legal source. If the government tried to go after bitcoin traders, it would be like opening the box of Pandora, raising complications.
The Indian digital law now demands that virtual asset service providers, virtual asset exchange providers, and custodian wallet providers must keep track of all "Know Your Customer" information (KYC). With the rise of virtual assets, it must also keep records of financial transactions for five (5) years. This is to protect the data, basic rights, and economic freedom of its citizens. Because data has to be kept for five years, cryptocurrency businesses have to keep going. This shows what the government thinks about exchanges and digital currencies. Based on what the government has done and what it hasn't done, it looks like India may have in some way allowed cryptocurrency and trading, and loosening its 2018 stance on crypto.
The Takeaway
Indians are missing out on the evolution of crypto because very few people use it yet. This is because regulators are cracking down on crypto after exchanges were told they couldn't help with crypto transactions in 2018. But there's a breath of fresh air: new research shows that the number of Indians who own crypto is steadily rising. This could have been facilitated by the newer stance of the Indian regulators in relation to crypto, and it is very likely that Indians are now using the peer-to-peer feature of crypto and to boycott the regulatory huddles (that is the beauty of crypto). We hope that crypto will be a thing again across the country if more people and policymakers are educated and re-educated about it. Imagine what will happen to the cryptocurrency market around the world if Indians use crypto the most. The world is watching India, and we are hoping for the best.
Posted Using LeoFinance Beta
---