Earning crypto by playing games from Google Play Store
---
Today I had some thought in my mind about earning opportunities by playing games from Google Play Store. When I was reading some articles today, I noticed that there was a mention of this game called Bitcoin Blocks. The article mentioned that it can be a good opportunity to earn some cryptocurrencies for playing these games.
After reading that something got triggered in my mind. My father and mother spend lots of time please these types of games from the Google Play store. They kill their time so much by playing these games. They are new to these games and very new to this kind of gaming addictions. When I was a kid, my parents bought me some handy video games where I used to play these Tetris or the building blocks kind of game. I have spent so much of my time during my childhood playing such games. My parents used to scold me a lot for playing those games.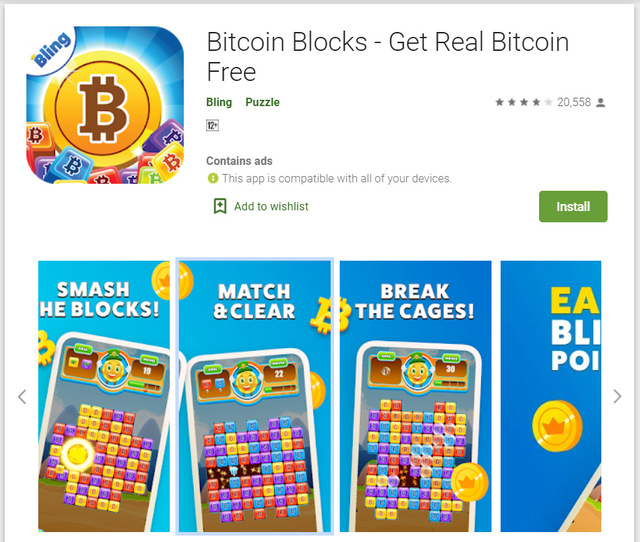 Today the same type of games are available with a lot more features and better graphics. I find it hard sometimes to kill my time by playing such games. But my parents are getting the new craze these days to play such games. When my mom starts playing such games, she keeps playing them for several hours together. I used to scold her to keep the mobile aside. But it is still very addictive for her. Recently I noticed that my father has also started playing such games.
After reading the article about this game called Bitcoin Blocks, the idea that came to my mind was to explore and find out a game that interests my parents and install it on their phone. At the same time, I should also make sure the game gives some return in the form of cryptocurrencies. My parents would never listen to me or stop playing such games on their phones. I know it is going to worsen if I even tell them that they can make money for playing such games.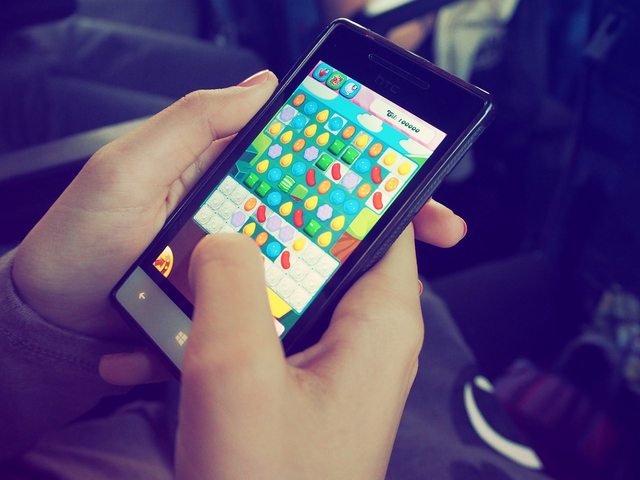 But it is okay. Sometimes I feel that these games are good stress busters for them and it is not good to restrict any of their routines or activities. I guess it is a lot better than watching some useless daily soaps on TV. I'm going to let them play these games and in turn, try and see if it becomes a good revenue generation model. Even if we can cash out a little from that, it should be a great thing.
---




---
Posted Using LeoFinance Beta
---