Digital Fox Creative - A New Digital Marketing Agency Founded and Operated COMPLETELY by HIVE Members!
---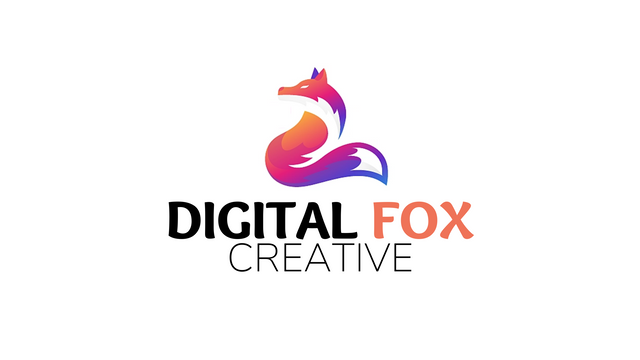 Digital Fox is a full-service digital marketing agency and business solutions startup.
---
We're ready to increase brand awareness and get more sales for your business!
Whether you just need a second opinion on your marketing strategies/implementation, or need something a little more hands-on, our skilled team offers a wide range of solutions to propel your brand to the front of your prospects' minds. From web development and graphic design to content creation and marketing campaigns, Digital Fox is a one-stop-shop for everything your business needs to stand out from the crowd and succeed.
What we do:
Website Design/Development

Landing Pages and Funnels

Email Campaigns/Strategy

A/B Testing & CRO (Conversion Rate Optimization)

Security Audits & Hardening

Website Maintenance/Administration/Hosting

Google Analytics/SEO Audits

Copywriting (Articles, Blogs, Editing, etc.)

Graphic Design (Branding, Style Guides, etc.)

Ecommerce Solutions
---
We're looking for a few more talented people to join our team!
If you possess skills in the digital realm, a passion for what you do, and a desire to do more of it, we want to offer you an opportunity to land new jobs working to help businesses all around the world. We've got most of our bases covered, but we could use a few more people with specific skillsets to offer our clients solutions to all of their needs.
Who we need:
Virtual Assistant (1+ years experience preferred)

2 Web Developers (JS, Python, & Others)

SMM Specialist

SEO Analyst

PPC Specialist
As our agency grows and starts to take on a larger quantity of clients, we will have many positions available to those who are ambitious enough to fill them. If interested, send your CV or resume to [email protected] and we will get back with you asap.
---
Hire our digital marketing agency today and let us help take your business to the next level!
We're still putting the finishing polish on our website, but we're ready to take on clients and eager to get to work. If you feel your business could benefit from any of our services, don't hesitate to reach out to us at [email protected] and we'll be more than happy to answer any questions you may have and guide you through the next steps.
Posted Using LeoFinance Beta
---