Osmosis Chain: My Yearly Yield Was Paused. And Now, The chain is Halted After $5M Liquidity was drained.
---
Just about a month ago, I logged in to an exchange I dumped many years back and I was shocked to see about $80 in there. I decided to convert all to usdt for no reason. I said for no reason because I never had plans for it but I needed to just move it out from that exchange because I rarely use it. I finally moved it to my trust wallet that very day.
On trust wallet, I made use of the Discover option where I saw lists of defi staking pools with high yields. I looked up the chain that they are on, and it's Osmosis chain. Before then, I never had any experience in that chain. But it seemed like it'd be a great opportunity to explore.
I got the necessary setup ready and I got my coin staked and hoping I earn 60%+Apr as stated on trust wallet. As it should be, I kept my private keys safe and ignored the wallet.
About a week ago, I decided to take a look at my staking and I noticed that my earnings has been paused. The next day, the same thing. I never bothered to look up the validators page for any info, not until today. So what could be wrong?
Osmosis Chain Halted
As I said, I was experiencing a bug on my side or on the pool I staked in but never bothered to make findings if the reason for the halt was similar to mine. But on a beautiful Wednesday morning, I came across the news that Osmosis Chain has been halted after $5M exchange exploit
The exploit let malicious users withdraw more tokens from Osmosis liquidity pools than they had initially deposited.
It was said that a Reddit user reported the bug on the platform before the chain's validators halted transactions. In his/her post, it was stated that adding liquidity on the DEX and instantly withdrawing it caused users to receive 50% more tokens than they deposited.
Before the bug was reproduced and validators halted the chain, $5 million of the exchange's $212.77 million of liquidity was already drained.
Looking at how things played out, the bug the user experienced/posted is different from mine. As it is, I'm stuck on this screen since last week. The only thing that changes here is my token's value. But I hope when the chain is back up and running, I will still start earning again.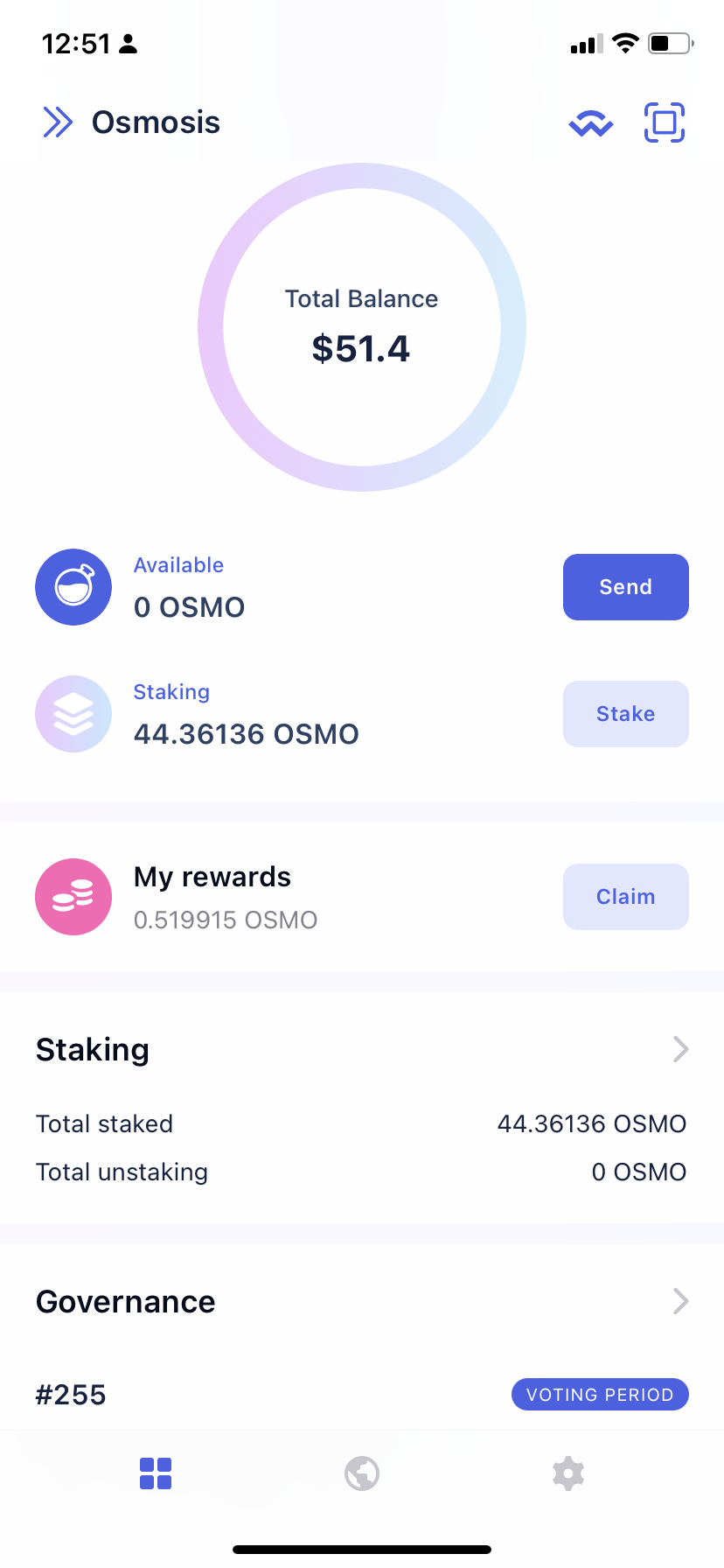 What's up with recent Negative news amidst the bear market?
Looking back to my last 5 blog posts, the majority of them are reporting attacks carried out on crypto projects after the luna's crash and the crypto bear started. I honestly don't know why all these are happening now. I believe this type of news might slow down crypto adoptions or increase the time frame for the bear market.
What do you think?
Posted Using LeoFinance Beta
---