Bitcoin Price is Consolidating above the 11K area support - Are higher prices looming?
---
The past week or so the price of bitcoin has been consolidating above the 11,100 trendline.
Price reclaimed this level a week ago to return to prices seen back this summer.
Since that time we have seen sideways action, which is completely healthy after a nice up move.
Bitcoin Gearing Up for a Rise?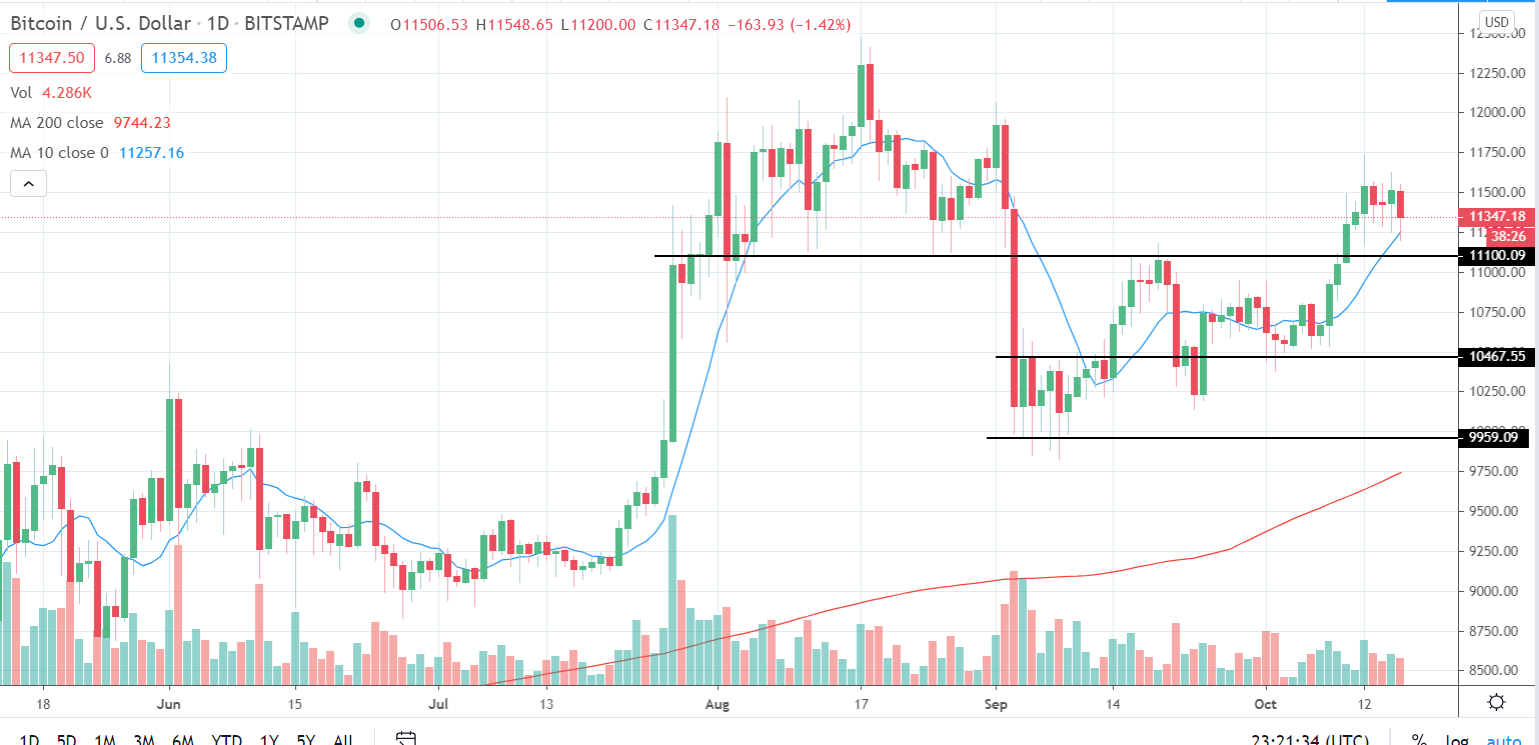 Looking at the chart it is pretty clear that 11,100 plays an important role in the price action remaining positive.
What we are really waiting on is the next move from this consolidation. There is no guarantee that the move is higher, however that is the path of least resistance given the next resistance area is 11,900 (that next prior top) followed by 12,500, which marked the higher for the year.
So those are your upside targets and obviously the down side is that 11,100 support.
Posted Using LeoFinance Beta
---