3 Problems Cryptocurrency Solves
---
Many ask what are the real world issues that cryptocurrency solves? What does it provide which will alter the course of our currency path?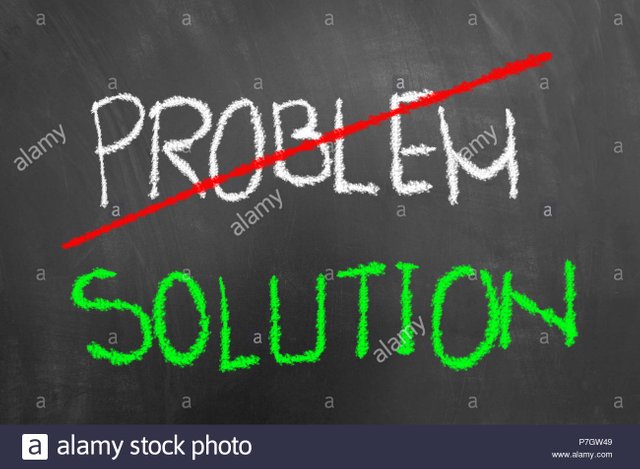 Source
We also see the quest for the "killer DApp", an innovation that will instantly bring crypto to the forefront of humanity.
At the moment, Bitcoin, along with Ethereum, are blasting off. Much of this is speculation, especially since neither chain is capable of handling anywhere near the number of transactions the present system does.
That said, there are some solutions that cryptocurrency provides which is fundamental to forward progress.
Cryptocurrency Provides Liquidity
Markets require liquidity to operate. This is something that comes as no surprise to anyone. Those who traded know how difficult it is to be in a non-liquid market. It is hard to make any forward progress when liquidity is lacking. This can cause large drawdowns.
The same things happen to economies. This is especially true in those nations without thriving economies. Often, those populations are engaging in commerce with both hands tied behind their backs. They lack access to reliable banking services which puts them in a cash-only/barter type system. At the same time, they usually have to deal with corrupt regimes which make things even more difficult due to thievery. This normally results in a lack of confidence causing the currency to collapse, making the situation unbearable.
Cryptocurrency has the opportunity to add the require liquidity. Since all monies are directly in the hands of the users, the population could have uninterrupted access to their funds. This will allow for the free flow of commerce, outside the hands of corruption. A population could see the equivalent of millions of dollars pumped into their economy daily if enough people were involved.
Poorer nations are not the only ones who require liquidity. With a growing global population along with the economic impact of technology, extreme downward pressure is confronting the monetary system. Thus, an injection the likes that were never seen before is required. It is unlikely that politicians and central banks have the stomach for it. Cryptocurrency is the ideal lubricant for an economy that is often locked up due to a lack of liquidity.
Cryptocurrency Provides Economic Resiliency
The most resilient economies are those which are the most diverse. It is through this diversification of products and services that an economy can better weather the inevitable pitfalls that come about.
This is not true for those economies which are dependent upon a few products. Some rely upon bananas, oil, precious metals, or tourism. These economies are in trouble of there is a drop in global demand or prices crater.
Cryptocurrencies provide resiliency to those economies that are married to only a couple markets.
We see the industries that crypto is penetrating starting to expand. There are opportunities popping up on a weekly basis. Individuals are able to enter into a lot of different fields through the developments in cryptocurrency.
For example, SingularityNet is a blockchain based AI platform that allows anyone access to this technology. As the ecosystem grows, the AI projects that are developed start to work together. Countries that are lacking in AI development can simply join the network and make an offer for what is needed. All this is done through cryptocurrency.
Suddenly, some of the world's greatest AI experts are available to those countries that are dependent upon a few products. This could offer the opportunity to reformat their economy as individual businesses start to implement these tools.
This process can help to make the economy more diverse. When one market is hit, there are others to keep offering economic benefits. This wider breadth provides more stability.
Cryptocurrency Provides Exponential Growth Through Globalization
Globalization is often attacked for the pitfalls it generated on certain economies. There is certainly a downside to this, most notably on employment.
However, there is no doubt that having access to the global community is much better for those who are able to take advantage of it. For the most part, this was large, multi-national corporations. This is going to change as we enter the world of digitization.
An example of this is the local strip club. This is something that few think of in terms of globalization yet it does provide a great example of how things can change and the many benefits of global digitization.
Women who work in these types of establishments have a host of issues to deal with. They are usually in seedy parts of town, making the commute horrific. Safety is a concern since stalkers are always an issue. There is a limit to the number of potential customers since establishment can only house so many people. One has to rub up against guys all night long, most of whom make her want to vomit.
All of this does not make for the most pleasant of work experience.
Now let us contrast that in the digital world. There are now platforms (digital clubs) where women can go and perform in the privacy of their own home. This eliminates most of the issues just mentioned. It is something that one can do, anytime of the day since there is a 24/7 audience. Instead of doing a dance for one person for 10 minutes, it is possible to do it for 100.
Best of all, it is not all sexual. People pay for all kinds of things, including having one polish her toenails. Whatever the ilk, it is out there.
This is just one area where digital platforms provide an improved experience. Where cryptocurrency comes into play, other than as a low-cost payment system, is the fact that crypto-economic platforms are entering many industries. Over the next few years, we will see a transformation taking place as platforms are set up based upon cryptocurrency and blockchain.
The result will be expanded markets for individuals entering these different types of digital realms. At the same time, because of the peer-to-peer nature of things, people will be able to keep a larger portion of their money. Just like YouTube takes the biggest chunk of money generated by its content creators, most centralized digital platforms do the same.
Cryptocurrency changes this. It puts the content plus the financial benefits derives by it in the hands of the creators. This means that people will end up having more of what is generated as compared to what is presently taking place.
---
These are some basic issues that will have a major impact as cryptocurrency expands. They are present day problems that we are addressing right now.
This is something that most are overlooking.
---
If you found this article informative, please give an upvote and rehive.

gif by @doze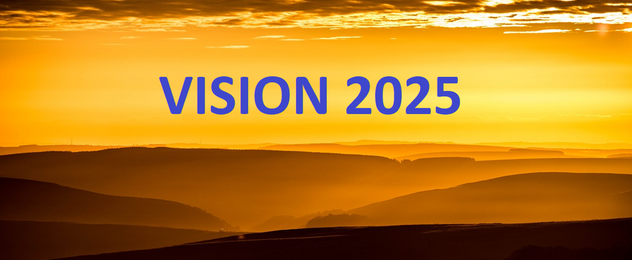 Posted Using LeoFinance Beta
---