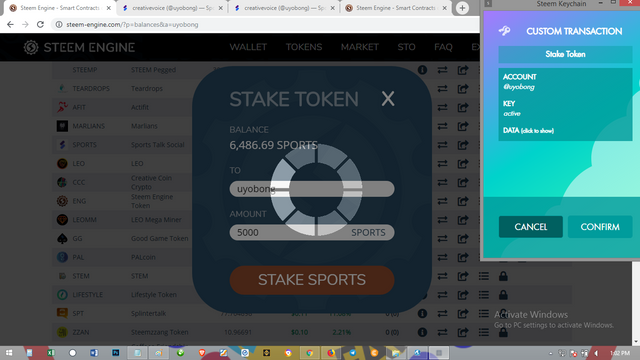 In addition to the 50,000 Stake of SPORTS I just communicated a few minutes ago, I deemed it necessary to add more 5,000 SPORTS staked to see if my 100% #sportstalk vote can amount to 200 SPORTS. Here is my latest investment update on SPORTS.
In my next #sportstalk post, I will unveil my #sportstalk curator account to help me maximize curation due to to SP rundown. Create a separate curator account for the SCOT tribe stakings will enhance more improved curation of contents without fear of RC or SP rundown.
Let's stay updated!
---
You may need to know some other awesome Communities I identify with on Steem
@Steemchurch has been a home here with a special trait of sharing love and freedom. This is a vision of @Sirknight who has sacrificed so much to ensure that 100+ users enjoy love curation (at Zero cost) from @Sniffnscurry. The community in the present is administered by a woman with a brave heart @Darlenys01 and we've had several blessings and prosperity being a part of our community. Joining #Steemchurch is FREE.