November 25, 2019
Building a trade to profit from this momentum shift
It appears that the bull trend in U.S. equities is now spilling over to mid caps and small caps. These stock indexes have substantial room to play catch-up and offer attractive profit potential for futures and ETF traders.
Futures traders
The Russell 2000 is attempting to breakout from a 9-month classical charting rectangle. This rectangle has targets of 1784 and 1929. Traders can choose from the mini Russell (CME) which carries a value of $50 for each point of price change or the micro Russell (CME) which carries a value of $5 for each point of price change. For example, an advance by the mini Russell from the present price of 1626 to the target of 1784 would represent a profit of $7,900 per futures contract. Each futures contract requires a margin deposit of $3,300. This interpretation of the chart will be null and void if the Russell declines below 1579. A decisive close above 1640 is required to confirm the upside breakout.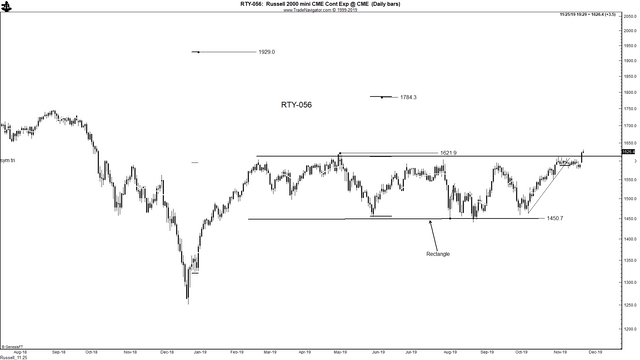 ETFs
Futures contracts offer a much more efficient way to utilize trading capital and maximize profits — but also with commensurate risks. The Russelll ETF (IWM) is also attempting to breakout. I use a 2% breakout rule for ETFs. Thus, a close above 163.84 would constitute a price breakout. A close below 157.23 would negate a bullish breakout. With a profit target of 178.07, a purchase of 100 shares (cost of $16,384 at the breakout level) would offer a profit at the target of $1,423. The risk (using the 157.23 negation level) would be approximately $660 based on a 100-share purchase.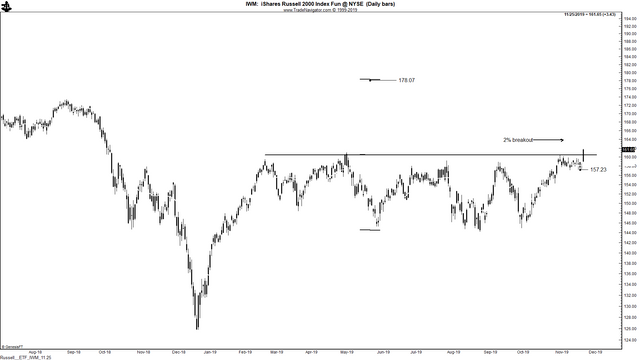 Obviously, futures trading is only for those traders with appropriate risk capital and temperaments. Yet, I hope the above example provides an excellent example of the benefits of trading futures vs. ETFs. While the ETF trade as laid out provides a 9% return of the capital used to buy the ETF, a futures contract offers a profit potential of more than 200% of the capital used to margin the trade.
While the profit potentials listed above are in relationship to the capital used to control the trades presented, the Factor Service believes that risk must always be measured against the total capital held in a trading account.
.. read the full post on Peter Brandt's Official Website
Article Syndicated by @yuriitonkov
Author Bio:

This article was written by Peter Brandt. An author, financial blogger and commodities trader.
Steem Account: @peterlbrandt
Twitter Account: PeterLBrandt
Learn more about Peter Brandt on his website
Steem Account Status: Unclaimed
Are you Peter Brand? If so, you have a Steem account that is unclaimed with pending cryptocurrency rewards sitting in it from your content. Your account was reserved by the Steemleo team and is receiving the rewards of all posts syndicated from your content on other sites.
If you want to claim this account and the rewards that it has been collecting, please contact the Steemleo team via twitter or discord to claim the account. You can also view the rewards currently sitting in the account by visiting the wallet page for this account.
What is Steemleo Content Syndication?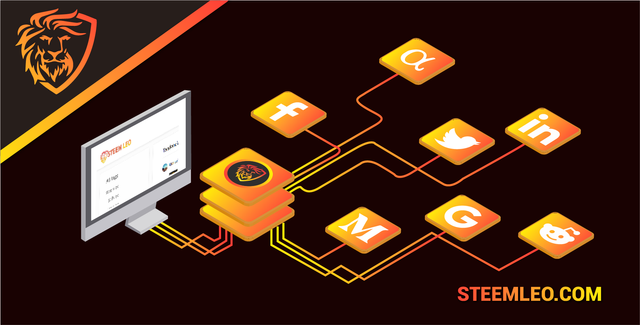 The Steemleo team is syndicating high-quality financial content from across the internet. We're also creating free Steem accounts for the authors of that content who have not yet discovered the Steem blockchain as a means to monetizing their content and we're listing those accounts as the 100% beneficiaries to all the rewards. If you want to learn more about Steemleo's content syndication strategy, click here.