+320,000 Sports Staked. Keep Moving.
---
Cool things are happening here and there on Hive, especially the Hive Tribe. HE tokens aren't left out of this, there ability to give massive yield in the shortest period of time is something to been cognizance of. More so are the new DeFi on cubFinance. The ecosystem is growing wider each day with the need for each investors, HE token enthusiast, curators and curating trail owners to dive in, reward content creators and enlarge the horizon of Hive tribes.
Speciality is also a thing, starting with pitching your tent where your hands could reach and being interested in it. Many have cut out a path for themselves on Hive, from @uyobong with the sportstalk, to @onealfa on #Leo and #Proofofbrain, @lasseehlers on #Lassecash, CTP, Creative coin and many more. Each is marking a mark, reaping heavily where they've sown over time.
I also want to be like that, invest heavily, reap heavily, break free from poverty through the financial freedom of the blockchain. That's why I'm here. Pitching my tent on #sportstalk and increasing my stakes there. With a +320,000 Sports, I'm increasing my stakes.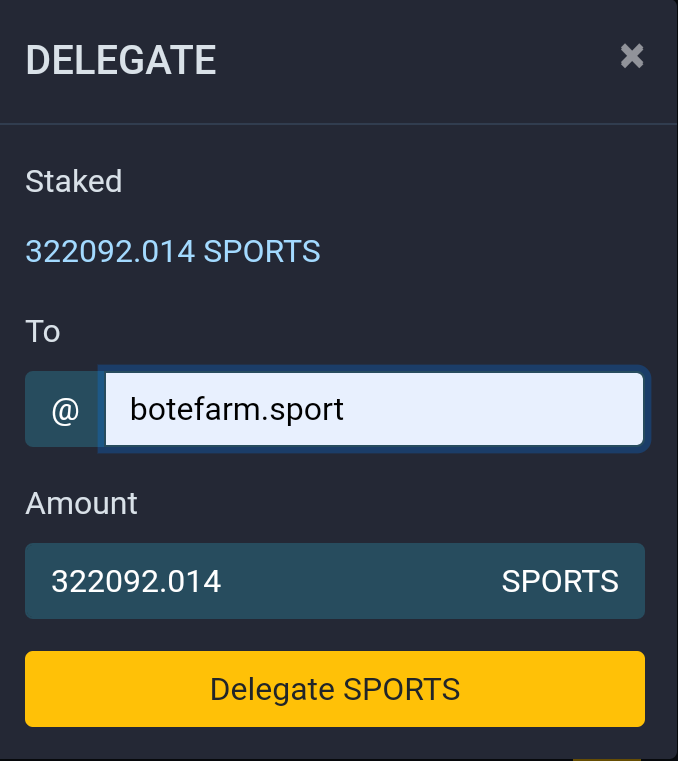 Source Trx
I know for sure the day I'll get to 20M, I'm going to have a party here on #sportstalk platform.
Posted Using LeoFinance Beta
---