This post will be full of charts, but hang in there as it's interesting.
Four days ago I decided to invest a part of my Bitcoin in Ethereum. I wrote a post about it and now I'm glad I did a I have the charts to show you what I'm talking about. This is the beauty of blogging, you have an electronic diary you can rely on.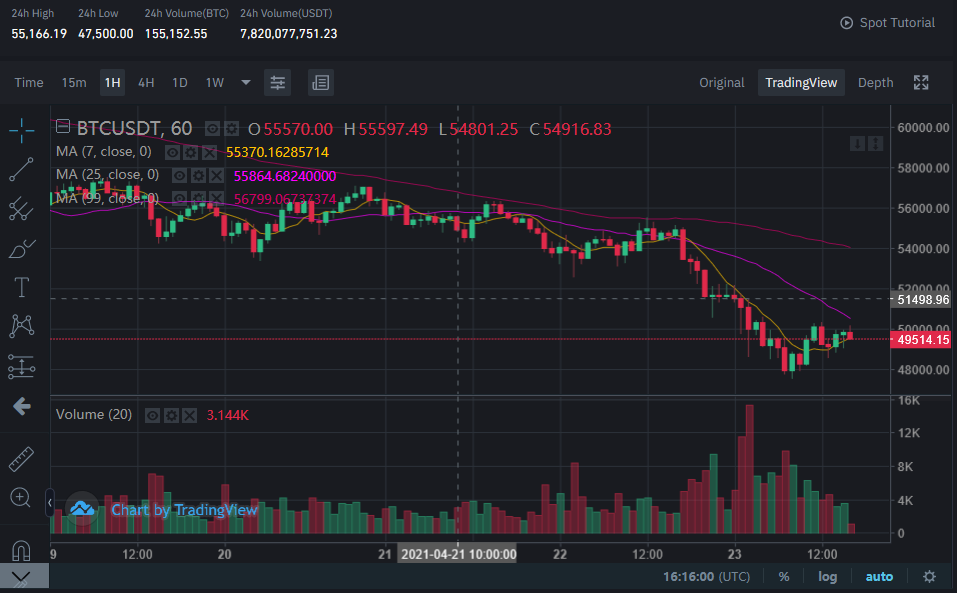 source
So on the day of my trading, this is how the BTC chart looked like. BTC was trading at $49,514.15. This was the day when Biden announced he's going to tax those with more than $1 million in annual income.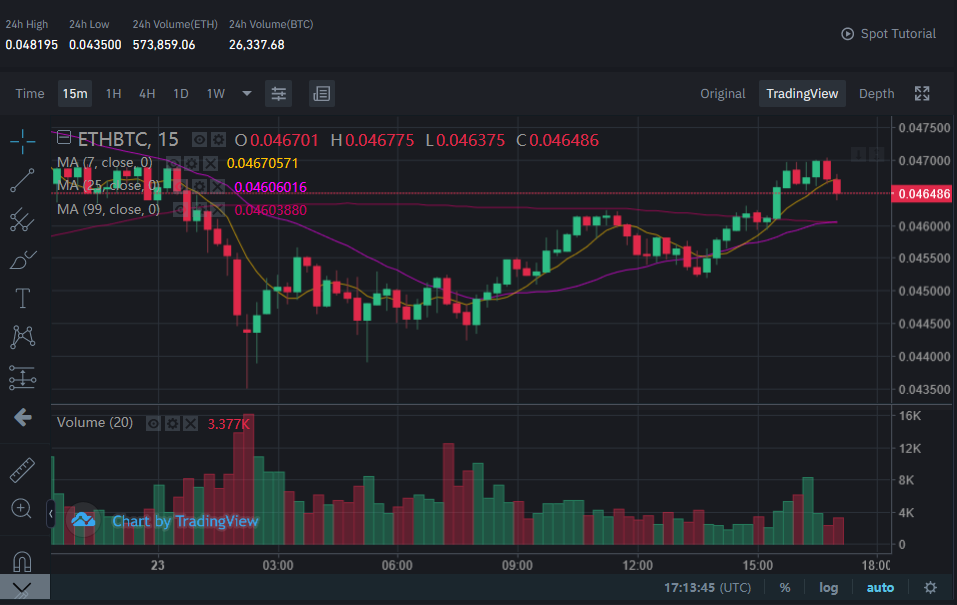 source
This was the ETH chart on that day, ETH was trading at 0.046486 BTC at th time of writing, but I bought mine at the average of 0.045256 BTC.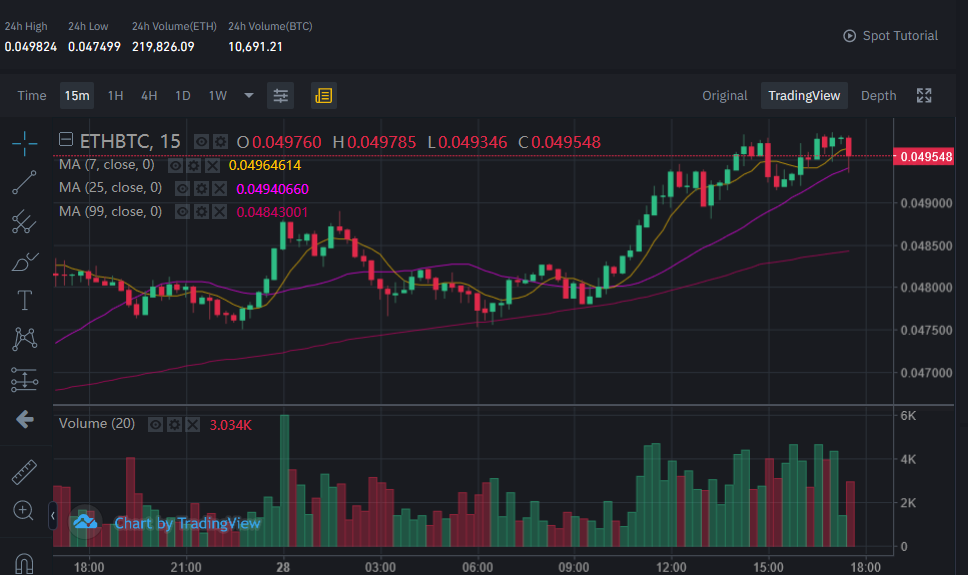 source
This is how the ETH/BTC chart looks like at the time of writing.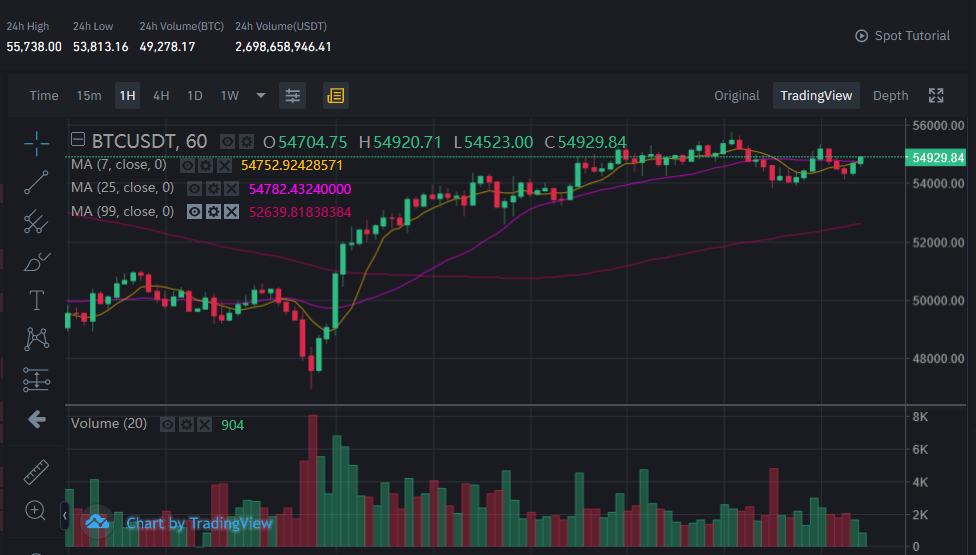 source
And this is the BTC/USD chart at the time of writing.
As you can see, both currencies had a good evolution in these four days, both are trading for more, yet one option was better than the other.
Have I kept my BTC, today I would be holding the same amount of BTC. But I didn't, instead I traded for ETH and if I would trade the ETH back to BTC now, would be holding 9.4% more BTC. 9.4% in 4 days in BTC is not a bad deal in my very humble opinion.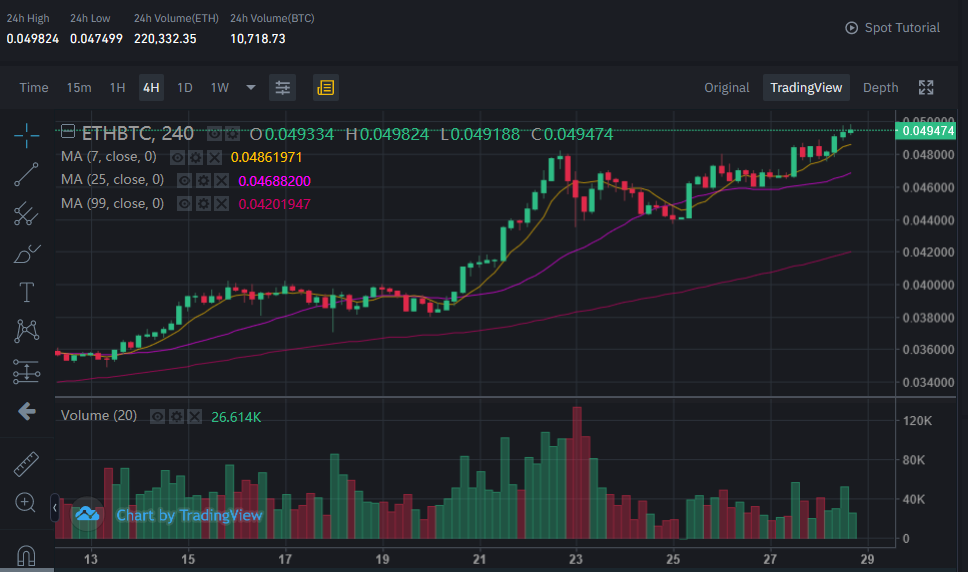 source
Wait, as this is not all. As you can see on the 4h chart above, ETH is going up like crazy and some analysts are saying it could reach $4k in the next month or two. BTC is expected to go up a little, then down again, test and go up, but the growth of BTC will not equal the growth of ETH.
It is always good to consider every available option and anticipate the market.
Next month will be an interesting one, or better yet, the whole year will be interesting. Alts worth attention, fill your bags now and take some nice profit later. Just don't be greedy. Buy the red and sell the green.

Join me at Bybit and get $10 bonus in BTC! Plus, up to $600 worth of rewards await in your Bybit Rewards Hub.
Get started with my referral code: m3yjA
https://www.bybit.com/en-US/invite?ref=m3yjA

Posted Using LeoFinance Beta