Hive can deliver a decentralised BTC insurance solution for Hive Backed Dollars (HBD)
---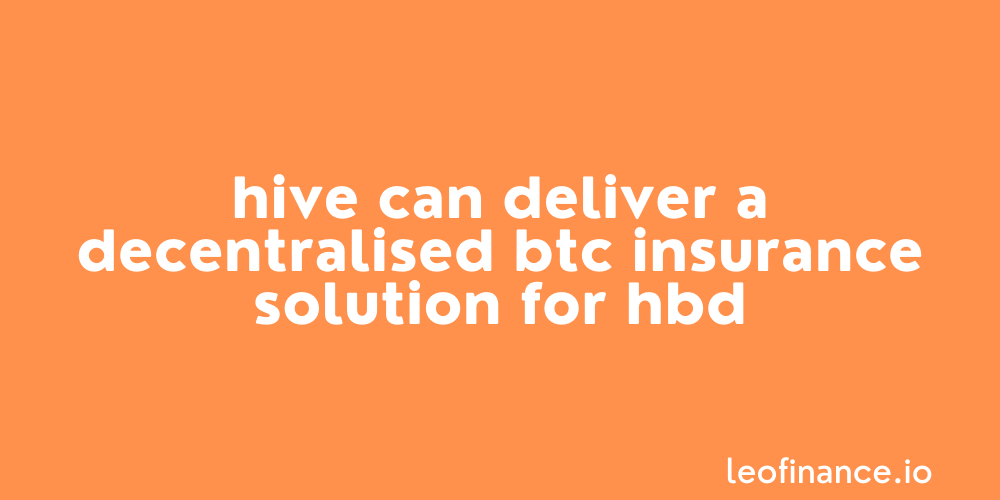 Direct from the desk of Dane Williams.
---
With Terra using BTC as insurance against UST breaking from its peg, I take a look at why Hive Backed Dollars (HBD) implementing a similar solution would be superior in every way.
There's no denying the success of Terra (LUNA)'s algorithmic stablecoin.
UST is currently the best algorithmic stablecoin on the market, hands down.
But as a primarily centralised solution to a problem that needs to be decentralised, I have to keep asking why does the crypto community love UST's latest BTC insurance fund so much?
Hive is actually in a much better place to provide a solution, using their own algorithmic stablecoin called Hive Backed Dollars (HBD).
Let's take a look at how LUNA is using BTC to insure against any significant break from its USD peg and then why 3speak's latest proposition can turn HBD into a truly decentralised competitor to UST.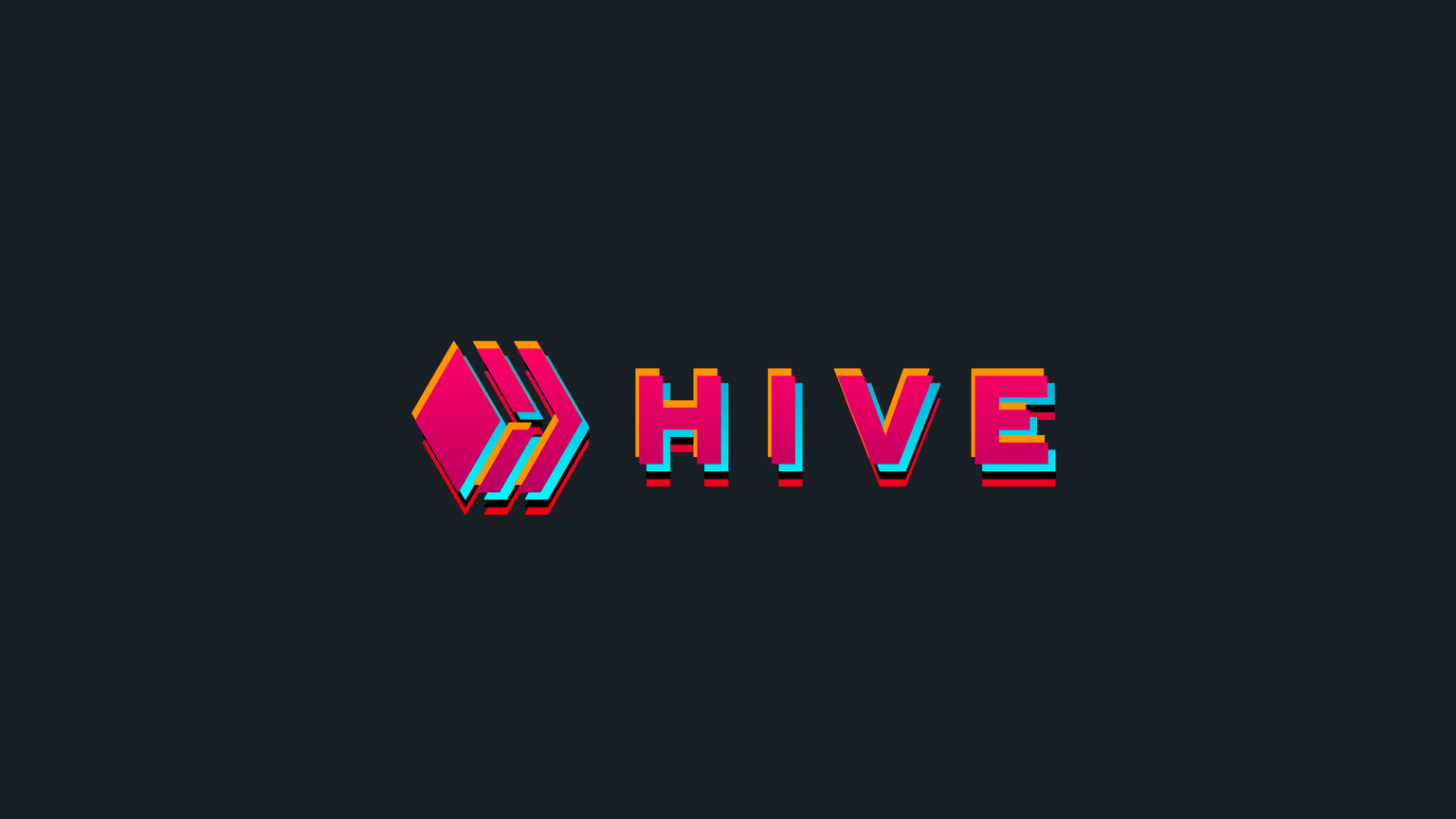 Terra (LUNA)'s BTC insurance solution
Terra have set a highly expansionary APR return on their algo stable coin that works similarly to what is already in place with HBD and Hive.
But they have recently been forced to reduce their UST stablecoin APR due to an acceptance that their current yields were unsustainable over the long term.
The project recently announced that they are insuring UST with a partial BTC (and importantly other altcoin) backing.
This would mean that if UST's peg goes below a certain price, they use the Bitcoin and other altcoins that the team holds in a multisig account, to ensure its return.
Once the peg has been stabilised and normal service between LUNA and UST can return, the BTC insurance account is then replenished over time via dollar cost averaged purchases.
But the thing is, the multisig account in charge of Terra's BTC insurance solution is entirely centralised, thus making the idea of solving the problem of an algorithmic stablecoin losing its peg this way, completely mute.
Hive however, is different.
Hive's potential BTC insurance solution for HBD
There is no question that Hive can deliver a decentralised BTC insurance solution for HBD.
A solution that makes HBD far superior to UST in every way.
Here's how this could be achieved:
Decentralised multisig: Terra says that their stablecoin insurance backing is "partially centralised" which in layman's terms means it is centralised.

You see, Terra's multisig BTC account is controlled by the coin's founder and only a few key VC investors.

Instead of a self appointed, closed shop in control of the project's BTC insurance on Terra, Hive could see the community elected, consensus witnesses act as guardians of the BTC multisig account.

Thus ensuring the solution is truly decentralised.



Sustainable APR rate: Terra's high APR return is paid from a finite, private fund that was initially funded by their treasury.

It's effectively a fixed, limited amount and not protocol driven or inflation based like the Hive DAO is.

This means that the HBD APR payout would be far more sustainable over the long term than that which Luna provides.

Not to mention that the insurance fund could more easily be topped up on Hive if needed.



Impossible to regulate: The Terra team actually sold LUNA to buy $1.7B of BTC at current value.

Since this purchase was made using LUNA… an ICO token, it is likely to eventually be regulated as a security.

Voting for a proposal on the Hive DAO DHF using a decentralised vote to create the funds required to purchase the BTC and holding the BTC in a multi sig wallet makes it essentially impossible to regulate as a security.



Only BTC to be used: Additionally, the LUNA team has insurance backed their stablecoin with other altcoins.

Since BTC is decentralised and therefore impossible to regulate itself (as opposed to the eventual wave of regulation coming to the centralised altcoins of the world), Hive should only use a partial BTC backed insurance.

No altcoins.

Just Bitcoin.



Room to expand: HBD expansion is starting from a much smaller market cap, meaning the long term growth of the token is significantly more sustainable.

HBD is starting off at a market cap of approximately $24Mn and UST market cap is now $17Bn.

This is 700x the market cap of HBD!

Obviously what this shows is that there is a market for decentralised algorithmic stablecoins, free from the prying arms of regulators.

HBD offers a much greater, long term return over Terra's UST.



Opportunity to directly swap liquidity between BTC and HBD: It could be possible to anonymously send BTC to the insurance multisig wallet, in exchange for HBD.

Directly from the Hive protocol in an autonomous way.

Terra also does this, however their BTC multisig account is centralised and the UST stablecoin is issued to the investor in a centralised way for this transaction.

If this feature is implemented on Hive, this would create an additional supply of liquidity to assist investors accumulating HBD.
Hive Backed Dollars (HBD) will ultimately trump UST
Long term, the future is extremely bright for HBD.
We saw how much the crypto community and mainstream media lapped up Terra's centralised solution to the problem facing their own algorithmic stablecoin.
There's no reason why a similar positive response to a truly decentralised solution by Hive, should not be met with the same fanfare.
The end result from Hive implementing this proposal would be a truly decentralised BTC insurance solution for HBD.
Yes, actual decentralised insurance backing for HBD.
Ultimately trumping Terra's centralised BTC insurance solution for UST.
Best of probabilities to you.
Note: This is a cleaned up version of the key section from @threespeak's post which I've linked to in the opening section.
I encourage you to use your witness votes in a manner that facilitates getting this and similar projects geared toward expanding HBD, done.
Posted Using LeoFinance Beta
---