Get Acquainted With Chain Chatter By Leofinance (LEO&HODL Contest)
---
It's another week for LEO&HODL contest and of course, another week to learn something new. I can't express how grateful I am about this weekly contest because it has helped me learn a lot about Leofinance community that I had once thought would be hard for me to blend into. This week's focus is no different, it's another side of Leofinance that everyone should learn and know about.
One thing I've come to realize is that, Leofinance community makes every effort to accommodate everyone in different ways because people tend to shy away from crypto and finance blogging. If one would take advantage of these opportunities given by the community, one is bound to learn so much that crypto-blogging will be very easy.
Chain Chatter is one to keep tabs on...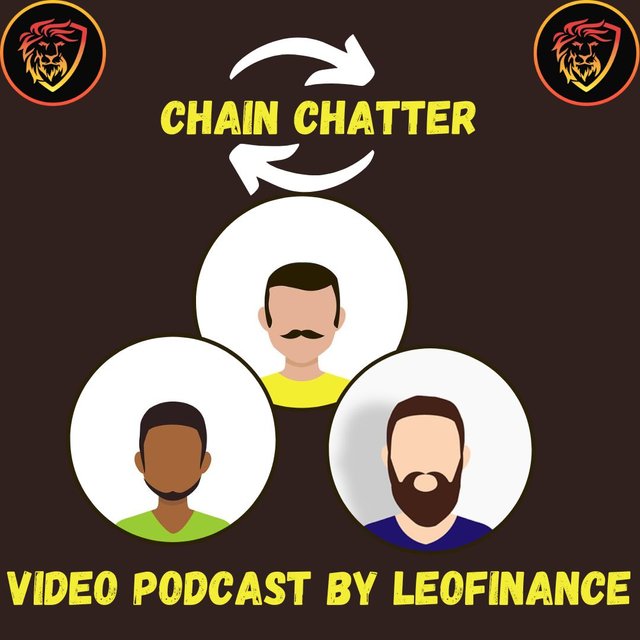 Image is designed here
What is ChainChatter?
For those who are like myself some hours ago, not knowing what "Chain Chatter" is, here is a simple explanation to it even though I know there are no complex explanation to it. Even the name is almost self explanatory.
ChainChatter is a podcast video hosted by Leofinance admin where two to four founders of dApps in Web3 are invited to share their goals, ideas and explanations to some whys and hows in the crypto verse.
This program aims to create contents and gain attention as a media outlet (A publication or broadcast program that provides news and feature stories to the public) for crypto. It is also the plan of Leofinance to inboard new project to the blockchain through this program.
The show holds every Thursday around noon
My personal explanation to what I've learnt about ChainChatter...
It is those weekly podcast video you get to have an opportunity to listen from the main sources. If you've heard of 3speak? You get to listen to Sir Theycallmedan talking about the ideas and work behind it. And if you've heard of Splinterland, you get to listen to Sir Yabapmatt talk about how he knew the idea was worth pursuing.
I find it really cool to learn directly from these people and guess what! There are more founders to come for this show and it isn't one to miss considering how interesting and knowledgeable the former were.
What topics can be added to the episodes?
I thought about this and felt I didn't have specific topics to share that should be added but overall, I love that topics that will help the enthusiastic newbies in the crypto verse grow should be added... Although, a lot of the topics discussed would help but more should be added.
Topics about exchanges and how to get involved with cryptocurrency should be discussed, a lot still don't know how deep cryptocurrency and it's environs are. We learn everyday and since there are going to be new persons getting featured, it'd be cool to have these discussions so new ideas and learning could emerge.
Who can be the next guests?
Aside the big guys, founders and well known guests getting featured in the show... How about regular crypto maniac getting featured in some of the programs. They might just bring in more ideas than ever imagined and I believe they will draw attention to the show too seeing that people will be curious to know what they have to share to the public.
Guests from outside Hive blockchain but are into cryptocurrency and it's complexity should be featured as well, this way we get to learn from outside sources and also put Hive out there for more people to be aware of it's existence.
But then of course, the show organisers knows what's best for the public so the guests to be featured depend on them. The aim and focus of the show shouldn't be overlooked anytime.
Have you watched any episodes and What lessons have you taken?
Thanks to this contest, I went on research and found a few videos where a few founders were featured in and I learnt a lot from each video I saw. The most memorable one for me as at now is the recent one which had Sir Theycallmedan, Eric and Yabapmatt featured in it.
You can find it here and hopefully you'll learn from their discussion as well.
One main lesson I learnt especially from Mr Dan, is that these projects (3speak, splinterlands) requires more than an idea from one person but efforts from team work.
There are more lessons to learn and thankfully, there will be more shows to learn from. Be sure to keep a tab on these shows, you'll be glad you did. It doesn't take much time to watch the videos too.
This is my entry to the LEO&HODL Contest and I'll like to invite @princessbusayo @iskafan @fantagira to join in this contest as well, you can find the instructions here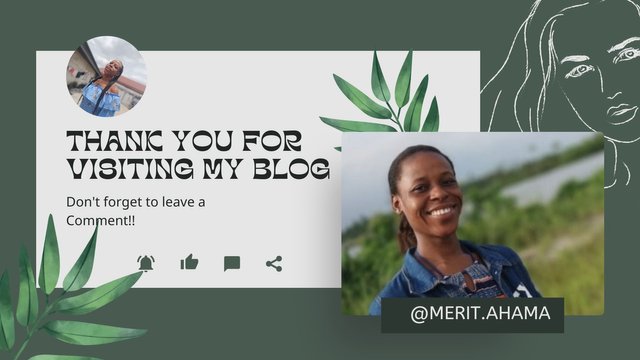 Posted Using LeoFinance Beta
---