Cubfinance listed on Dapp Radar the #1 Global NFT and DEFI DaPP store
---

Dapp Radar the #1 Global NFT and DEFI DaPP store
Announcement: Cubfinance listed on Dapp Radar the #1 Global NFT and DEFI DaPP store
I am very happy to announce that my application to list Cubfinance on Dapp Radar has been accepted. While Dapp Radar has over 5000 DApps on its list, which it provides data on to investors, Cubfinance joins a small group of 20 DeFi platforms currently listed on Dapp Radar.
Dapp Radar reports 500,000 monthly users of it's services. This means investors, both Retail and Institutional can go to Dapp Radar to learn about DeFi platforms, and Cubfinance will be on that list. Cubfinance, a DeFi, or decentralized finance application or Dapp on Binance Smart Chain, and product of Leofinance, a social media community on the Hive Blockchains.
Cubfinance can be found at https://cubdefi.com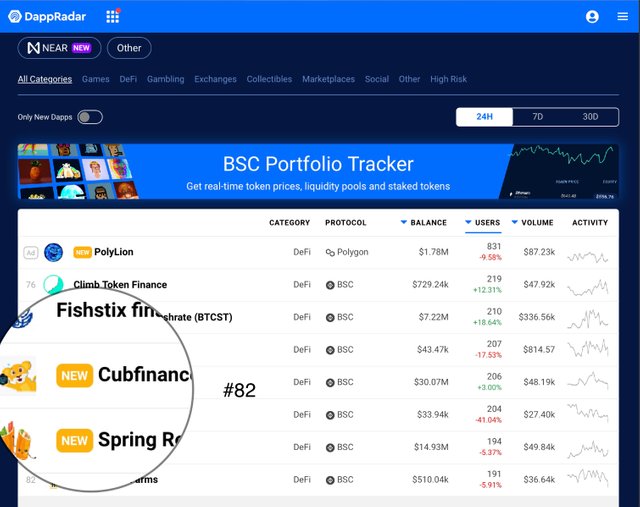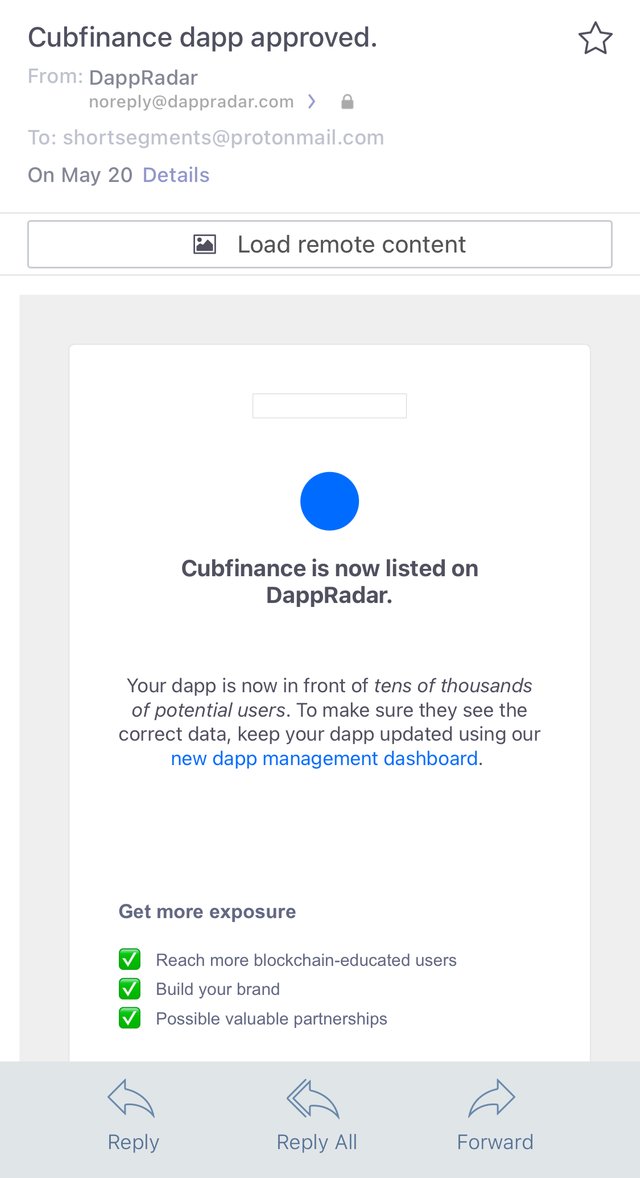 What is Dapp Radar?
They consider themselves the starting point of investors looking for decentralized applications or dApps to invest in, the starting point for dapp discovery - hosting 5219 dapps from over 20 protocols - offer comprehensive NFT valuation & portfolio management and lead the way in data led, actionable industry reporting.
Mission Statement:
DappRadar takes a strong standpoint on data accuracy and provision. We want our users to have access to the highest quality data.
Dapps are tracked in terms of their active users, token volume and transaction activity and we actively filter through this data to remove fake and irrelevant activity to provide clean, actionable, market intelligence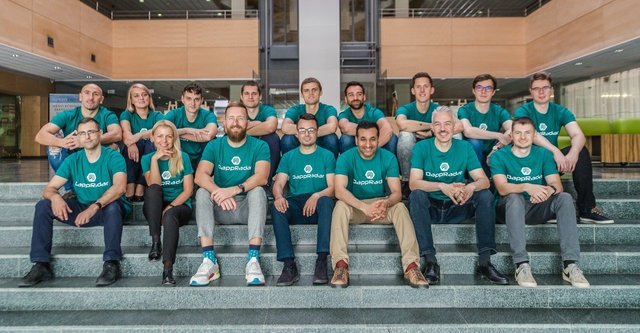 Important Details
Founded in 2018
DeFi Dapp store
500,000 monthly users
Tracking 20 DeFi protocols
5219 DApps being tracked
41 Employees
Located in Lithuania
Leadership
Skirmantas Januskas, CEO & Co-Founder
Dragos Dunica, CDO and Co-Founder
Patrick Barile , COO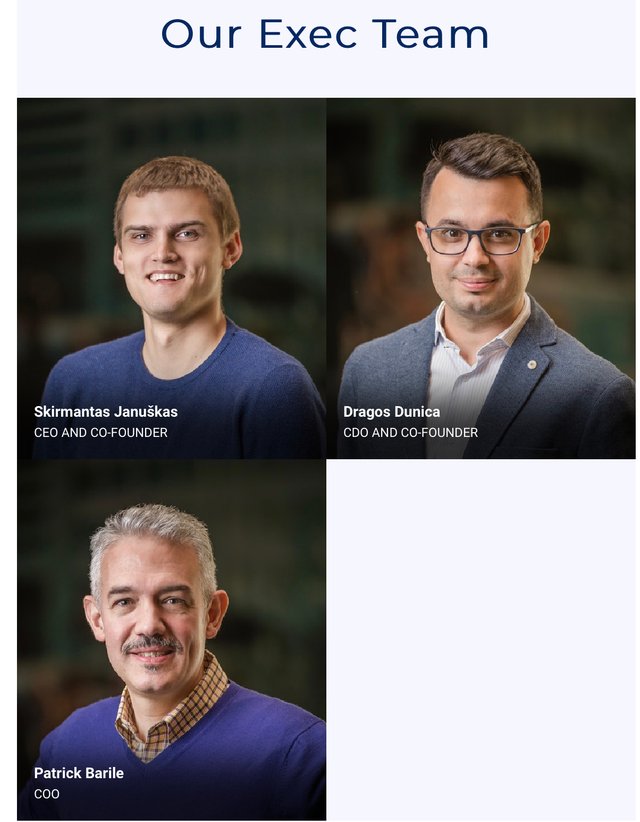 Financial Backers
Blockchain Ventures , a venture capital fund
Prosus, a technology investor
NordicNinja, a technology investing firm
Source:

What Makes Cub Finance Unique from other yield apps on BInance Smart Chain?
Cub Finance - is a next generation DeFi yield farming platform. The Cubfinance development team adapted the smart contracts and base layer application of many yield applications on the Binance Smart Chain to create their User Interface or UI, the CUB token and "Dens" which allow you to deposit and earn yield.
The fundamental difference is who is behind Cub Finance. The creator, leadership and some of the developers are known to the community. Cub Finance brings reputation and long-term thinking to a space that lacks both. When you look at other yield apps, they are built by anonymous devs and groups of whales who coordinate to launch a dApp. There's nothing necessarily wrong with that, but many will argue that there's major upside to having LeoFinance be the owner of this application. A 2 year old project with a lengthy track record of building apps in the blockchain space. They are using open source code from pre-existing platforms on Binance Smart Chain, along with utilizing smart contracts and their new application as a base layer. Cubfinance leadership reports they have an endless pool of ideas for new smart contracts, vaults and adaptations from other DeFi platforms. Other items of interest include the recently released Leobridge, connecting Ethereum to Binance Smart Chain, providing a low friction and effortless channel for funds to move from Ethereum to Binance Smart Chain. This bridge converts ERC20s into BEP20s and vice versa,
Source
Summary
I hope everyone is as excited as I am about this development!
Dapp Radar gets 500,000 user visits per month, and I think that type of exposure for Cubfinance, Leofinance and Hive can only do good things!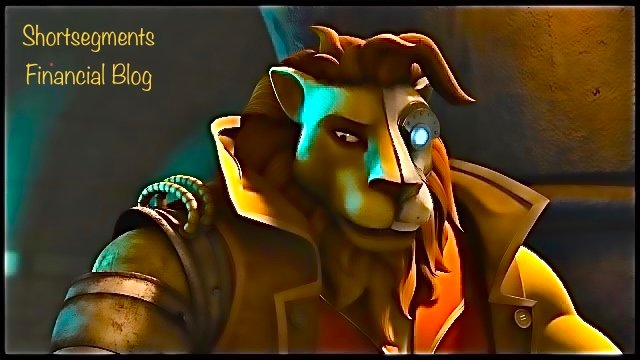 Shortsegments is a writer focused on cryptocurrency, the blockchain, non-fungible digital tokens or NFTs, and decentralized finance.
Read more of shortsegments articles here: https://leofinance.io/@shortsegments
Leofinance, where you can blog or share financial topic content to earn cryptocurrency, as part of a passionate social media community.

Learn more about Leofinance with my Seven Minute Quick overview and QuickStart Earning Guide. Then you can Join for FREE! Signup takes 20 Seconds!

Posted Using LeoFinance Beta
---