Earn $LEO and $HIVE learning about Web 3.0 on "LeoFinance Communities"
---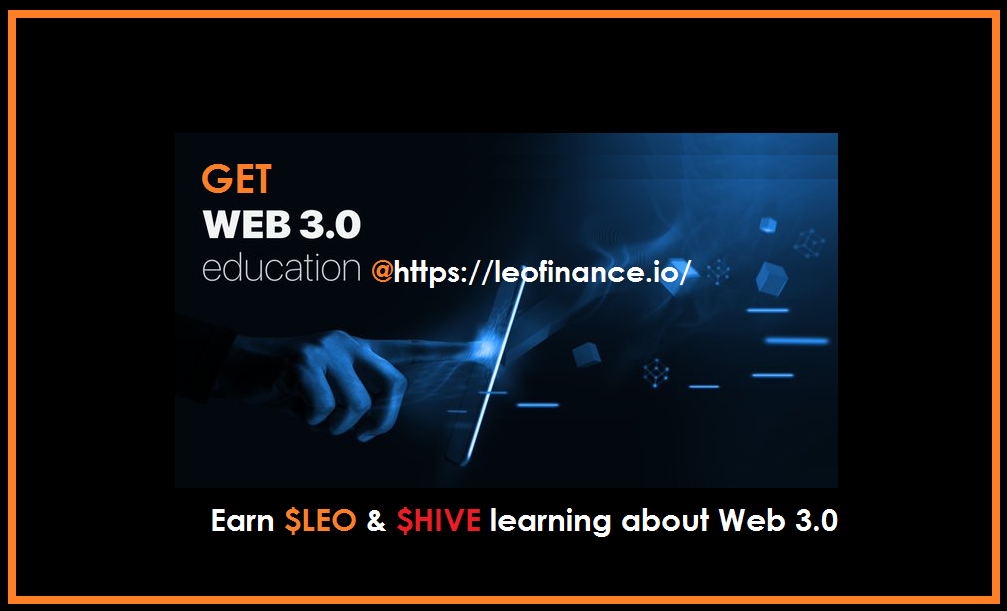 Illiteracy on Crypto is High
There is a gross misunderstanding of the concept of blockchain and cryptocurrency around the globe. Lack of knowledge on the operation of cryptocurrency wallets, possible utilization and the an overall understanding of the fate and future of cryptocurrencies have prevented many from adopting it.
It is true that we are still in the early stage of crypto adoption and this places a lot of work on the early adopters to educate as many around them about cryptocurrencies and how it can be integrated into our daily financial dealings.
I saw some fascinating statistics about Bitcoin which is supposedly the most popular cryptocurrency and the statistics show that we are still way far from getting cryptocurrencies into the hands of billions of people in the world.
More than 81 million people as of March 2022 created unique Bitcoin wallets on Blockchain.com, a site that makes buying Bitcoin possible. That's about 72% more than a year earlier and a 237% increase since 2018.
As of 2021, about 106 million people around the world use cryptocurrencies.
About 46 million Americans (roughly 22% of the adult population) own a share of Bitcoin.
With just 106 million people using cryptocurrencies, that is way below half of Nigerian adult population of about 26 million. There is still a lot of work to have many come to the right knowledge about crypto that it is a phase of technological development in the finance sector and not just a creation to aid fraud and money laundering as many governments allege.
Even within the American population which has the highest levbel of crypto participation, just 29% are believed to own crypto. A huge 24% still have not heard about how cryptocurrency works.
29% of all millennial American parents own cryptocurrency.
51% of Americans in May 2021 had bought cryptocurrency for the first time within the last 12 months.
24% of Americans said they don't understand how cryptocurrency works, let alone a Bitcoin wallet.
LeoFinance to the Rescue
The Mission of LeoFinance which is democratizing financial knowledge and access to opportunities by building on Web3 is centered on giving the masses access to crypto knowledge and that with ease via the LeoMobile App. The @LeoFinance community prides at making crypto knowledge accessible within seconds and on the palms of the hands via web2 porting. To achieve its mission, LeoFinance is committed to:
Building a wide array of applications, tools and opportunities for our users, we're actively on the bleeding edge of Web3 and testing the bounds of what's possible. The definition of Web3 is dynamic. It is not static like that of Web1 or even Web2.
I have personally improved a lot on my knowledge about cryptocurrency and it has been a progressive journey so far. LeoPedia was initially modelled to be a crypto knowledge bank, though its development is presently halted. In the near future, we'll see it truly become a crypto encyclopedia where anyone can learn systematically about crypto.
Earn $LEO and $HIVE learning about Web 3.0 on "LeoFinance Communities"
LeoFinance's latest development that is geared towards providing a hitch-free and systematic learning experience for users about specific crypto communities is the Community pages. In a recent video, @khaleelkazi shared his thoughts on how the Community pages will Onboard Hundreds of Communities to Hive.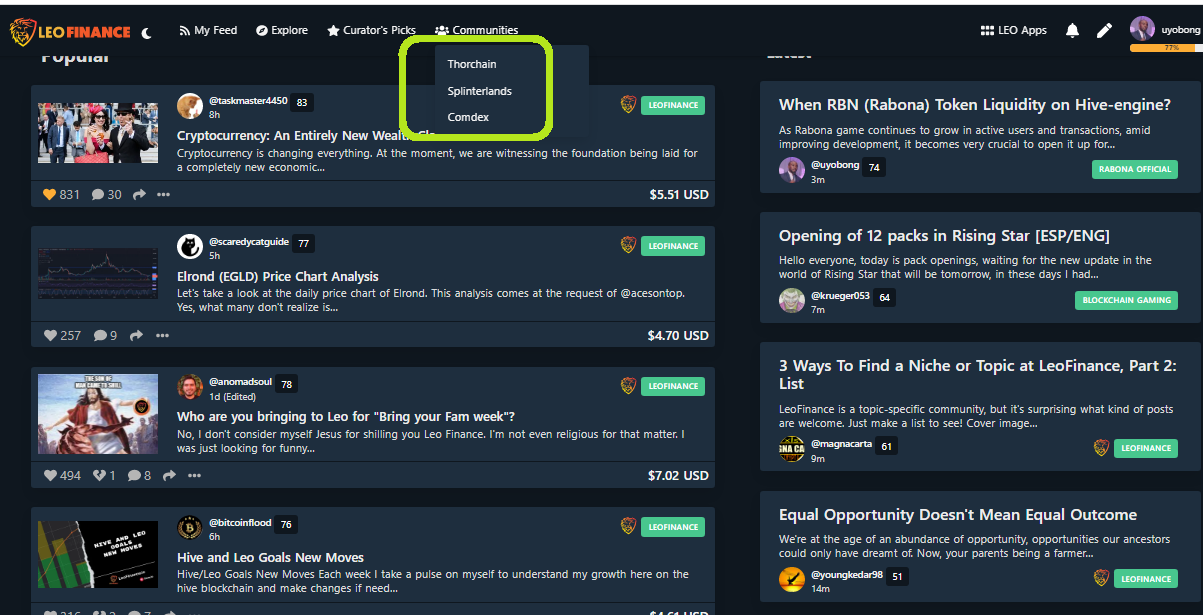 Community Pages started as an idea for a space dedicated to communities like ThorChain. A "designated hub" for specific content related to each community. This could bring about an entirely new way to categorize and organize content creators and curators who are interested in sub-niches on LeoFinance.
This model of crypto community centric interaction would help to better reward learning about crypto in a way that would motivate more participation by the new adopters. Learning to earn is a an emerging aspect of crypto utilization. Traditionally, a learner was supposed to pay the tutor but crypto has changed the narrative such that the learner also has the opportunity to learn for consuming the tutor's content.
Every engagement on LeoFinance stands the possibility of earning $LEO and $HIVE crypto via upvotes. This is an awesome and an inspiring way to learn from a web3 platform like LeoFinance.
---
---
Posted Using LeoFinance Beta
---