Current Altcoin Season Index top performer: Axie Infinity Shard (AXS)
---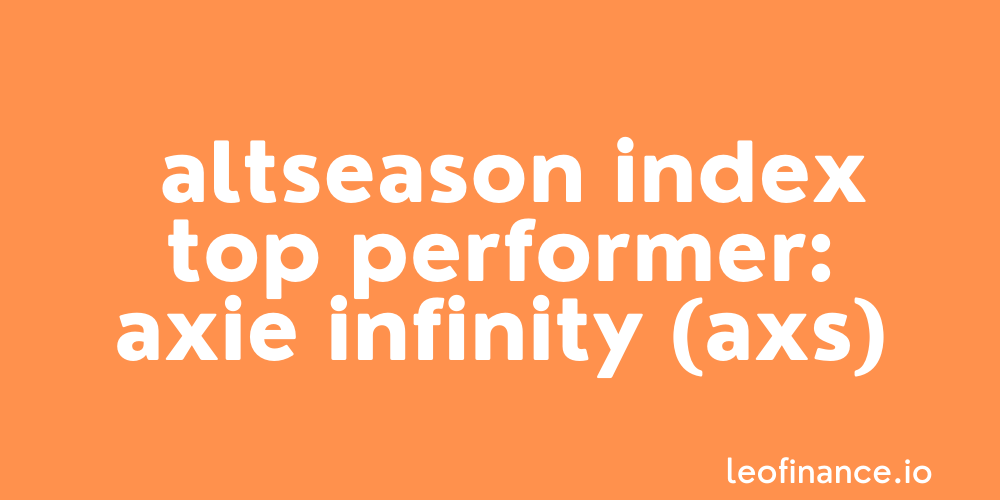 ---
As we head into August 2021, the current top performer within the Altcoin Season Index is Axie Infinity Shard (AXS).
While the Altcoin Season Index is currently pointing to Bitcoin Season, there is still always value to be found.
Just take a look at the following update to the top 50 performers in the Altseason Index list over the last 90 days: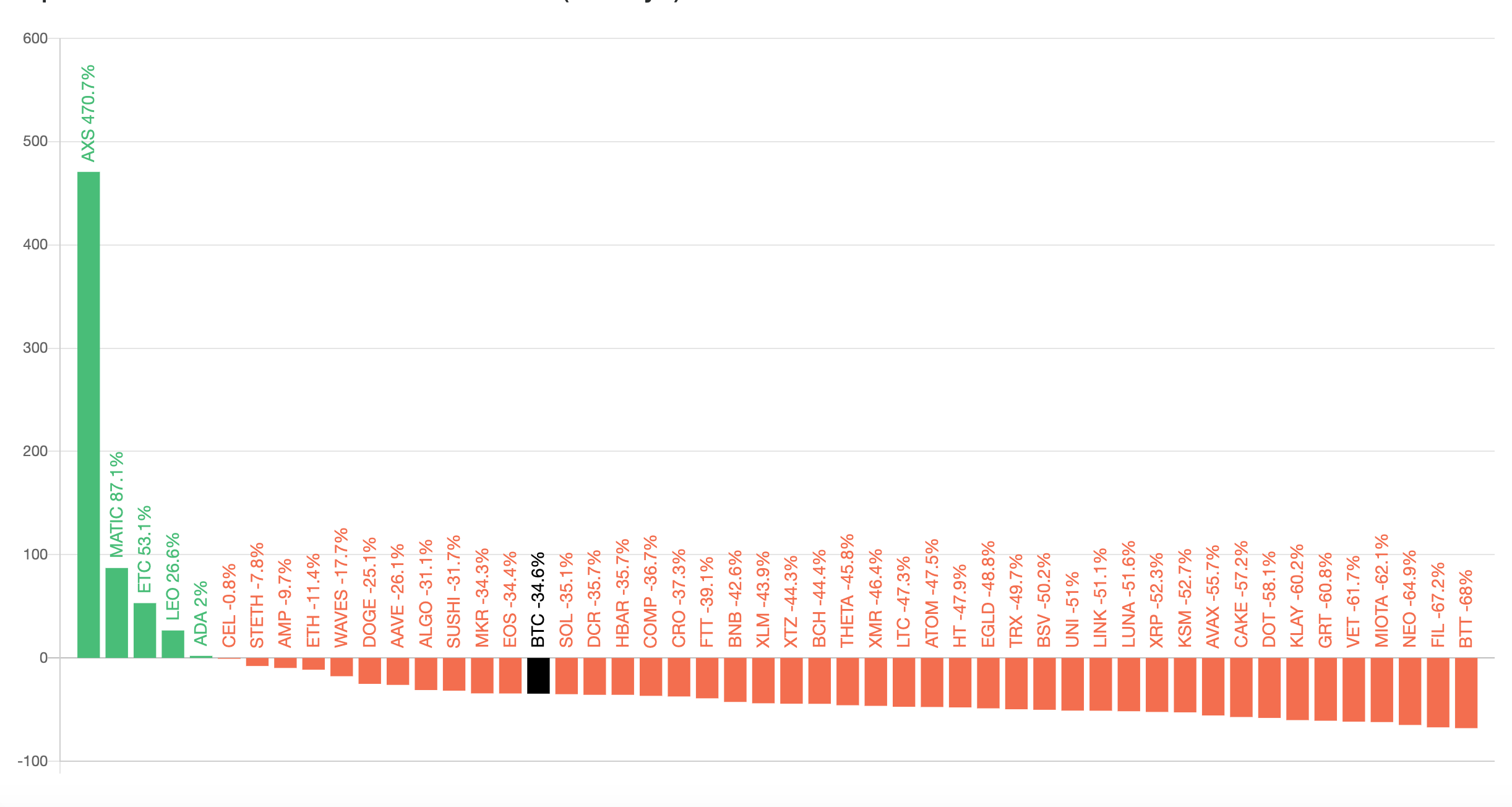 Unsurprisingly to those following industry trends, it's Axie Infinity's AXS coin which leads the pack by a considerable margin.
One look at the AXS daily chart and you'll soon see why: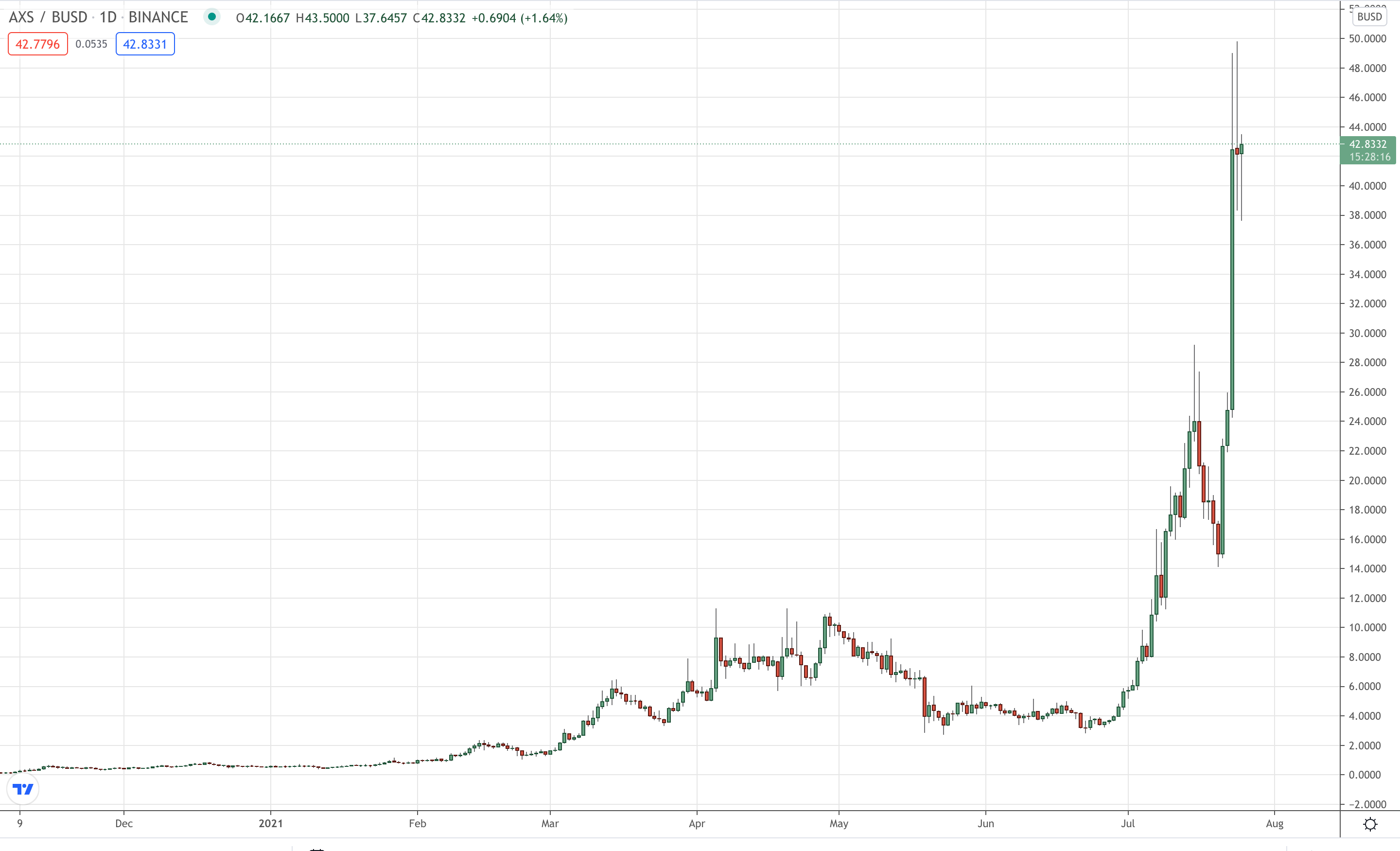 What is Axie Infinity Shard (AXS)?
In Axie Infinity, you own, breed and trade NFTs of characters known as Axies.
As each of your Axies is an NFT, this makes them a unique collectable in their own right, thus some more desirable Axies are worth more than others.
Axies are used to fight and breed, with in game quests and farming offering ways to use your Axies to earn the in game currency called Axie Infinity Shard (AXS).
That's right, within the Axie Infinity universe, there's a whole economy that generates real value for players.
Thers's no denying that Axie Infinity is really expensive to start playing.
But as you can see from our previous Axie Infinity earnings review, it is most definitely worth the initial investment because the potential to earn is clearly there.
Players from all over the world are literally making a living playing this extremely popular play to earn game.
An Altcoin Season Index refresher
While anyone ative within the market will have a feel for where we're at, the official Altcoin Season Index is still worth a look from time to time.
Remember, the Altcoin Season Index tracks whether market sentiment points towards Bitcoin or altcoins.
If 75% of the Top 50 coins performed better than Bitcoin over the last season (90 days), then the index deems it to be altseason.
Currently, you can see that the Altcoin Season Index is extremely low: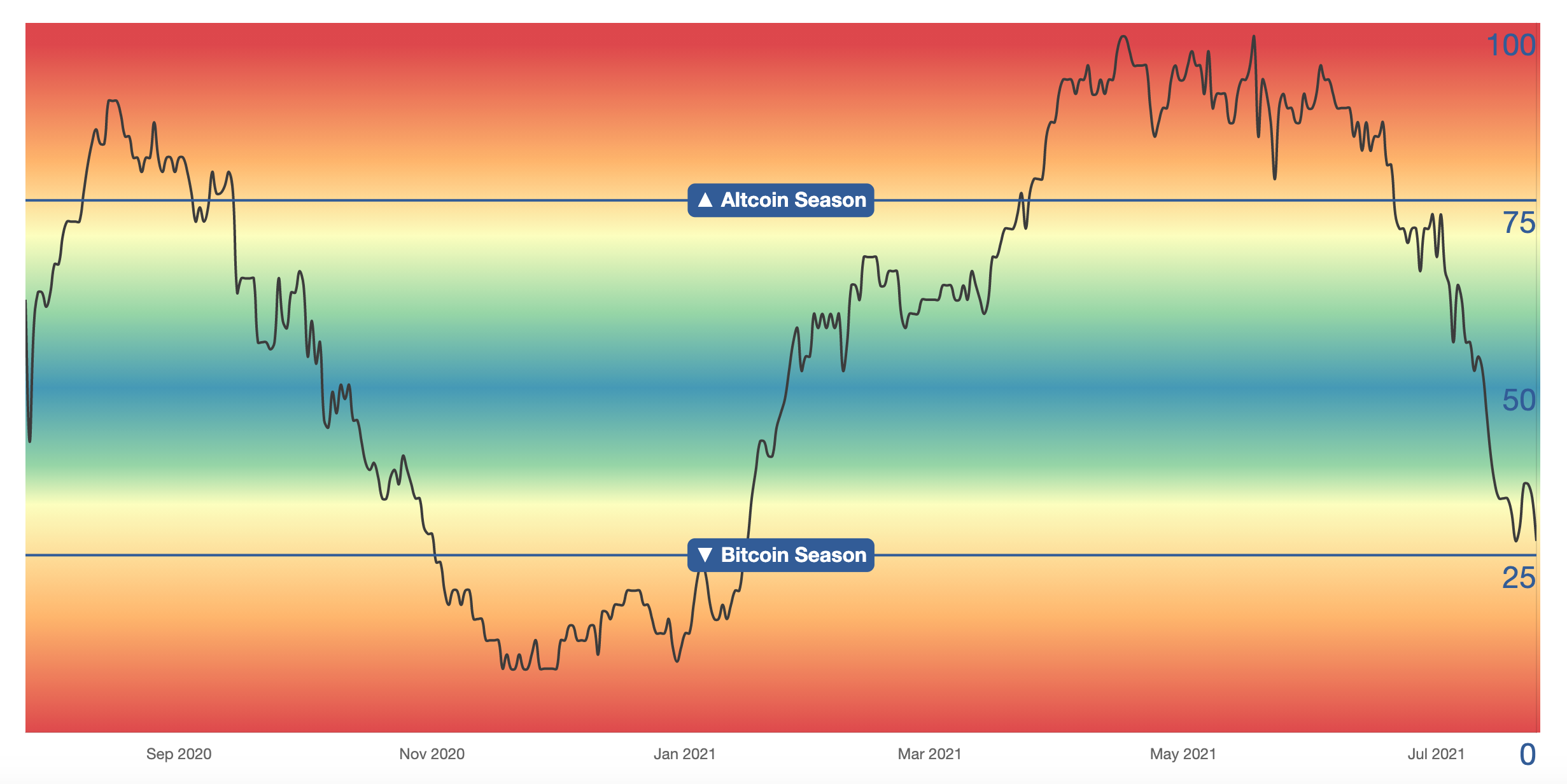 This of course, puts us the furthest thing from Altseason, but we're only a single turn and rip away.
Best of probabilities to you.
---
Direct from the desk of Dane Williams.
Why not leave a comment and share your thoughts on the current Altseason Index top performer: Axie Infinity (AXS), within the comments section below? All comments that add something to the discussion will be upvoted.
This Altcoin Season Index cross Axie Infinity blog is exclusive to leofinance.io.
Posted Using LeoFinance Beta
---