Authored by: @hetty-rowan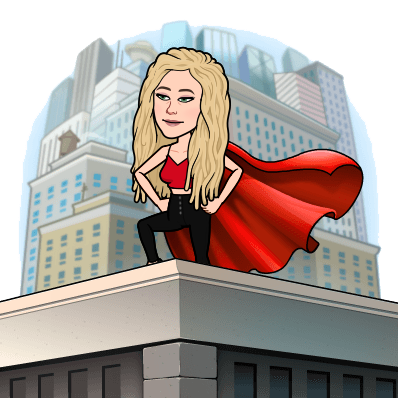 A new gem?
Yes, I know… you are probably all waiting for the next GEM in the growing list of coins that I have now described for you. But guess what? Today I feel totally NOT in the mood to dive back into the sometimes boring descriptions of coins. I feel too happy and chaotic to make a proper description today. I am not in the mood to research the next coin. Simply because I can't keep my mind on it today after winning $1000 last night.
So unexpected!
You can read the blog that I wrote about it on my personal profile. And let's face it, if this happens to you as unexpectedly as possible, then you will not immediately have your nose in the coins again the next day, because you are not in the mood to keep your focus on researching what a good coin is.
I told ya!
I have noticed that I am not that bad at that yet. Not for one thing or another, but can you still remember the TELCOIN in which I invested 25 euros in February? Maybe not. Because at that time the TELCOIN was not worth a dollar cent. The first time I immediately bought 13008 for only 25 euros! Yes, it was a gamble at the time… I had a good feeling about $ TEL, but had an idea that this was going to be a 'HOLD' coin for me. Because to be fair, I only really started researching this coin AFTER I bought it. The reason I bought $ TEL in the first instance may have been the wrong one, but I consider myself lucky to have gotten into it. I bought it because it was a coin that was cheap, and from which I could buy A LOT of coins.
I still need more
It wasn't until later that $ TEL had made the first leap up that I started researching, and then came to the conclusion that I definitely needed MORE of it. Much more. I started trading with $TEL and managed to collect about 37K of it. And in the meantime, $TEL continued to make nice gains as well. My small investment of 25 euros had already grown to around 240 euros. Until last Friday, all of a sudden alerts on my phone came in, one increase after another. Percentages that flew through the roof and I could only watch in amazement as my favorite 'little Telcoin' went through the roof and crossed the 1 cent barrier.
Investments
Of the 1000 dollars I won, I swapped the majority in BNB because I certainly thought it was a safer coin. But in addition to that, I gave myself a little too … AND I put a little more into Telcoin. As a result, my total number of Telcoins has grown to 42K.
Stop being distracted
And to be honest ... that's about the only serious thing I've done so far today. Yes, I have to get my thoughts back together. Control my urge to throw money around and stop looking at one seductive photo after another.
Should I?
Can you imagine how tempting it is when you know that you can suddenly afford it, to actually book a holiday. Gosh, I haven't been anywhere else for so many years. My brain is yearning for new input, a change of environment that can give me back my photography passion in one fell swoop. For a moment the feeling that I don't have to think about anything, just the feeling that I don't have to pay attention to anything, that I don't have to worry about money at all.
Maybe Malta?
Yes a vacation would be great! Maybe I should book a trip to Malta, they are doing a good job there by the way! If you book a stay in Malta of at least 3 days, and you book directly with the hotel itself… then you get money too! Uhm… shall I? Oh, I would love to…!
Back to reality!
But realistically, I just know I have to keep my wits together. And reinvest the money so it can grow! Let it work for itself! That is wisdom, and that brings me more. If I would give in to the tendencies I feel now… tomorrow it will be up, and I will be the same as before. Now is not the time to fulfill my wishes, that will have to wait a while.
No I'm not rich!
I am not suddenly rich. In fact… with only $1000, incredible as it is to win, but still I'm not rich! I still have an empty savings account, I still don't have a monthly income, but… I do have something to work with now!
Finding the best way to grow my winnings!
So those are the things I'm doing today. Finding the best way to make more than what it is today. Make sure that I recoup the fees I had to pay for swapping to BNB, and make sure that I recoup what I took from it to replenish my bank account. Make sure I recoup what I took off to replenish my $ TEL.
In short, it is serious business that I'm looking at today, but unfortunately no time to research a new coin.
A Big Smile on my face
And yes, in the meantime a big smile on my face because I want to experience a Sunday like this every week ... I want to wake up like this every week on Monday. If this trend can continue, it will be something.
But um, what would you like to give me for advice? What would you advise me to do and what NOT to do?
TELCOIN
Oh the contest tomorrow, I'll tell you that right now. Because I don't have the time and don't feel like adding a new coin to the list today… we will again look at the price of TELCOIN for the coming week.
I've seen it a bit higher already
In February you could have bought somewhere in that range for 0.001, and now today you buy TELCOIN for 0.01488, where I can already tell you that this is less than the highest I have seen from TELCOIN.
I wish you all a great Monday.
LET'S GO TO THE MOON!

Posted Using LeoFinance Beta