POLYCUB: Best DeFi Lending Platform 2022
---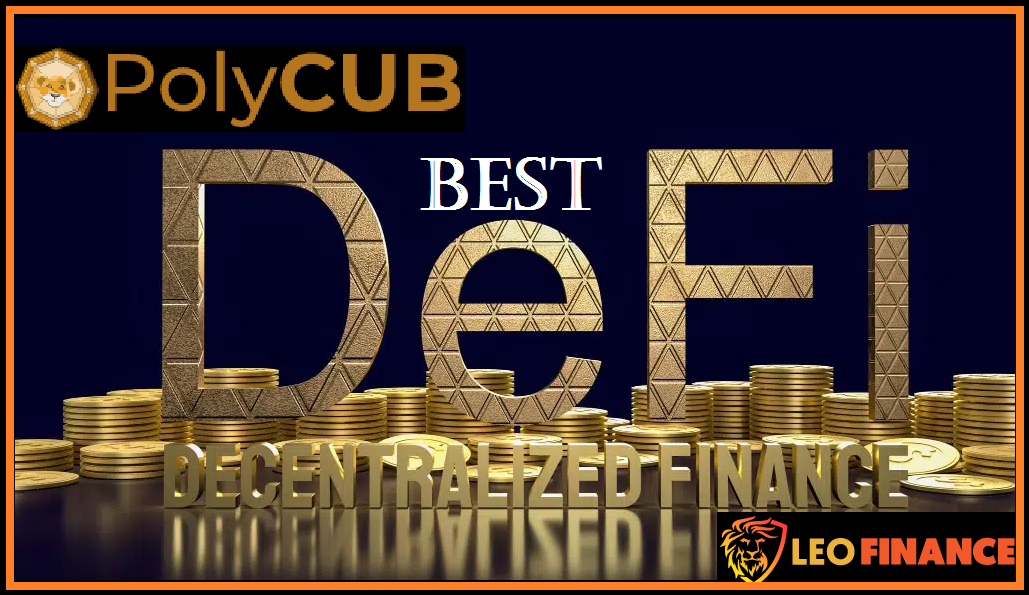 Why DeFi?
The introduction of blockchain technology has in many ways helped to solve the problems of traditional financial systems. Top in the list of those shortfalls of traditional finance systems has been the middleman role which poses risks to investors and lack of transparency in operations. Today, Decentralized Finance (DeFi), which has become one of the hottest trends to rise out of the crypto markets, is at the front of these innovative solutions.
DeFi has become the new module to drive the masses to adopt blockchain and cryptocurrency. Exchange/trading of digital assets, lending and borrowing are the top services obtainable from DeFi platforms. In fact, there is an intense rousing interests in developing these solutions, and the many options are making attempts to rank the sector.
LeoFinance's contributions to DeFi Development
LeoFinance, a blockchain-based web3 socialmedia community poised to providing crypto-finance solutions in the cryptoverse is one of the leading developers of DeFi projects. In the last 13 months, LeoFinance has put forward to the market two sustainable and viable DeFi projects that has made its investors wealthier up to 1000x. From Cub Finance built on the Binance Smart Chain with Total Value Locked (TVL) of $7,093,064.97 across all farms and Dens to PolyCUB built on the Polygon blockchain, so far pooling Total Value Locked (TVL) of $9,199,373.28 across all Farms, kingdoms and xPolyCUB in about 32 days. PolyCUB is evolving as a novel DeFi creation with yield optimization.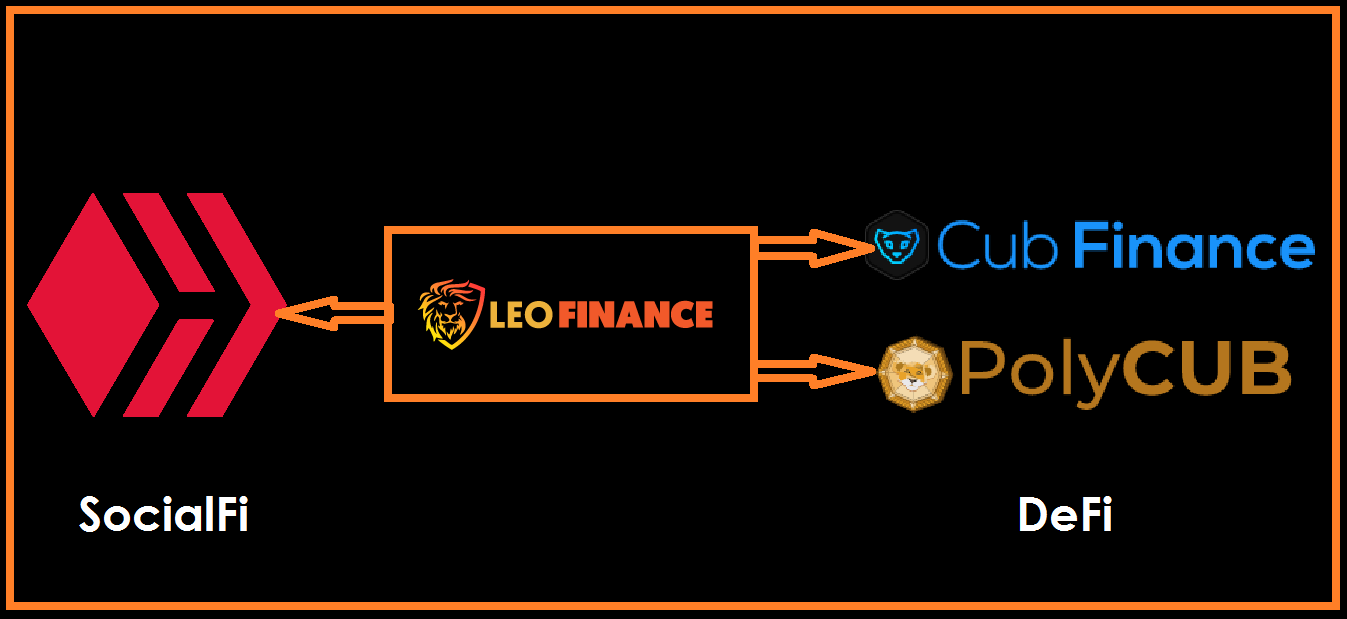 The depth of LeoFinance's userbase spreading across Four blockchains, Hive, Binance Smart Chain, Ethereum and Polygon blockchains is a proof of the flexibility and sustainability of its products which come with innovative features.
PolyCUB at a Glance
PolyCUB is the first truly deflationary Yield Optimizer platform where sers can earn POLYCUB (the native token for the PolyCUB) by participating in any of the Kingdom vaults or by staking it into xPOLYCUB to earn the 50% fee penalty generated by other farmers who harvest their yield before the X block locking period.
Cointelegraph among other leading cryptocurrency and blockchain PR platforms have asserted that PolyCUB, which mergesthe mechanics from several other successful DeFi projects has succeeded in the pioneer creation of an ideal scenario for yield optimization on the Polygon network, thus, serving a long term, deflationary and self-sustainable DeFi ecosystem that maximizes yield generation for user assets.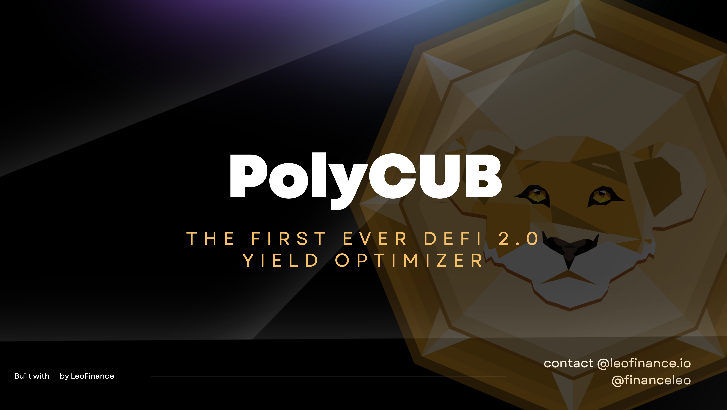 POLYCUB as the Best DeFi Lending Platform in 2022
The three leading features that pitches PolyCUB ahead of other DeFi projects are xPOLYCUB (a long term staking mechanism), Bonding (a mechanism to generate permanent liquidity) and Collateralization (a decentralized loan. These three features is primed to make POLYCUB a deflationary token following a hyper-deflationary halvening cycle with exponentially bullish mechanism.
@khaleelkazi, LeoFinance team lead in a recent video discussed POlyCUB's collateralized lending and how it is building deep utility for POLYCUB to become a "most-wanted" scarce DeFi asset.
PolyCUB Collateralized Lending is definitely one of the most exciting features we've built for PolyCUB over the past few months. After bonding is rolled out, we'll begin the rollout stages of collateralized lending. source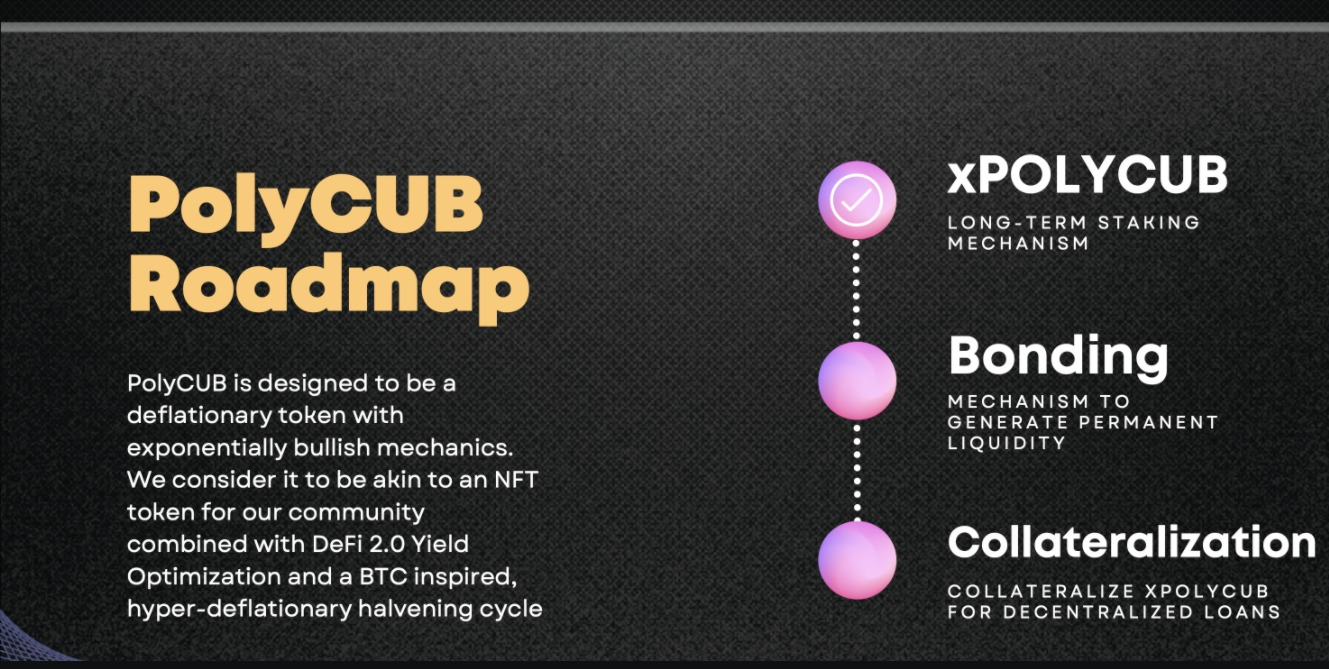 The collateralization of POLYCUB becomes the most interesting part of the PolyCUB DeFi. WHile other DeFi out there requires the loaned to provide collateral valued more than the value of the loan, PolyCUB makes crypto loan streess-free for the loaned who is able to receive an Overcollateralized Loan while the loan is automatically repaid by the profit that accrues from the part of the liquidity locked.
It is awesome to see that the loaned can continue to make as much as 30-50% yield on his liquidity from his xPOLYCUB stake. With POLYCUB being a low-supply token (only 7 million tokens), every liquidity provider is suure to make a 10x to 1,000x jump on investment in the near future as POLYCUB gets more scarce.
Final Thoughts
LeoFinance over the near Three years of its operation has proven beyond reasonable doubts, its capacity to lead many crypto enthusiasts (new and old) into financial freedom with its multiple streams of SocialFi (leofinance.io blogging and #ProjectBlank microblogging) and DeFi solutions. The evolution of PolyCUB, which is characterized by daily improvements to foster its sustainability, is already getting the eyes of crypto moguls into its coffers.
PolyCUB is a self-sustainable and yield optimizing DeFi that has shown that the Cryptocurrency and blockchain is yet to scratch the onus of the financial sectors. It opens us to the understanding that there is more to unravel and investors are already asking for more.
Want to know more about about leoFinance's latest DeFi - POLYCUB?
These posts would be of benefit in explaining more on the DeFi 2.0 pioneered in PolyCUB and how it plays out as a game-changer in the DeFi space, optimizing yield and serving long term decent profits to investors. They are:
Are you yet a part of this fast evolving change in the cryptocurrency industry. The earlier the better!

Join Hive Here and start a new work!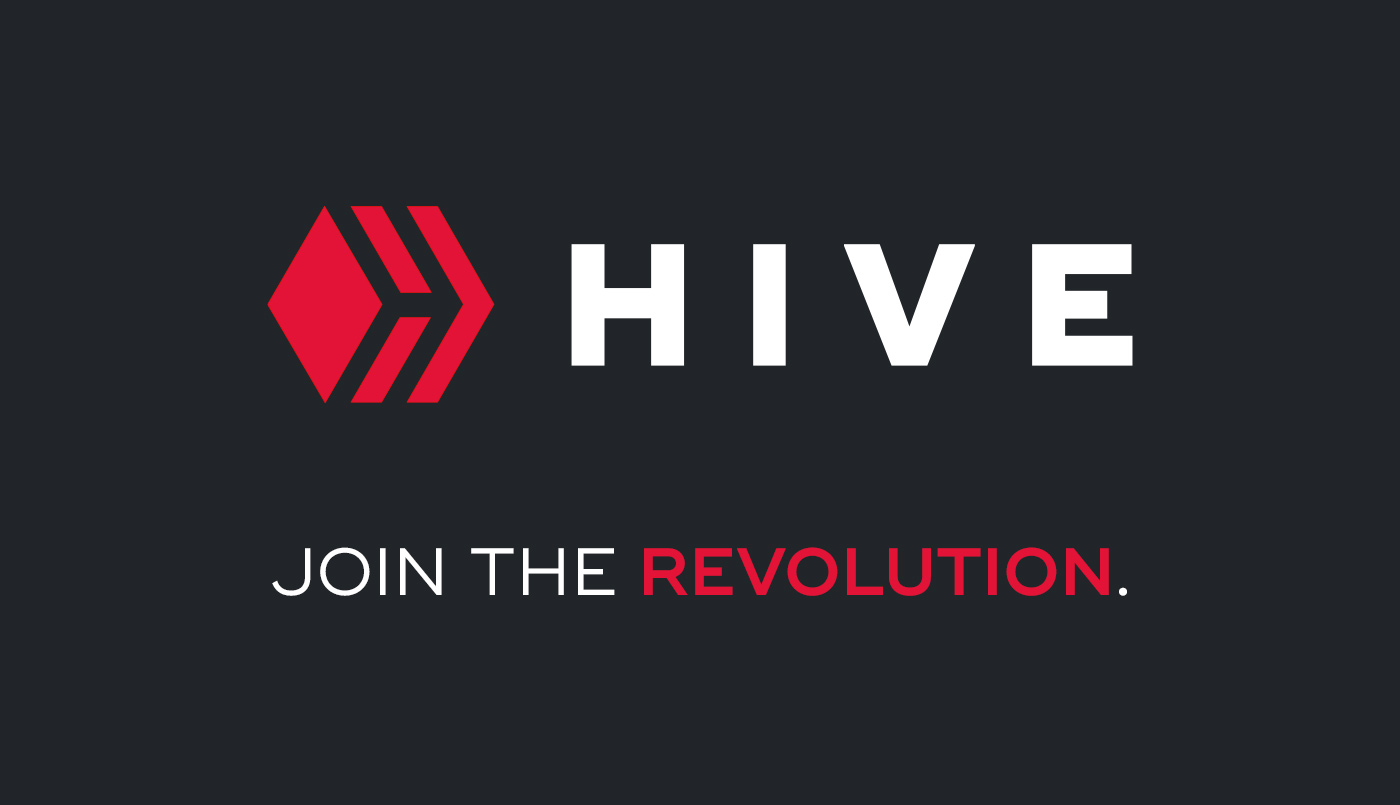 What is Hive?
Hive is an innovative and forward-looking decentralized blockchain and ecosystem, designed to scale with widespread adoption of the currency and platforms in mind. By combining the lightning-fast processing times and fee-less transactions, Hive is positioned to become one of the leading Web3 blockchains used by people around the world. source
What is LeoFinance?
LeoFinance is a blockchain-based Web3 community that builds innovative applications on the Hive, BSC, ETH and Polygon blockchains. Our flagship application: LeoFinance.io allows users and creators to engage and share content on the blockchain while earning cryptocurrency rewards.
LeoFinance | CubFinance | Hivestats | LeoDex | LeoFi
Delegate HP & Earn 16% APR, Paid Daily. Currently @ 2M HP
---
About me...
I am a called teacher, a serial entrepreneur and a Graduate of Agricultural Engineering. Nigeria is my root and a place full of opportunities. I dropped out of a Master's Degree program due to funds, yet I do not regret growing the courage to start my business from the scratch. Today, I've built layers of Businesses on the Hive blockchain in terms of Curation and it's a sustainable passive way of earning crypto while learning.
I am your favourite Hive Tribes Promoter and Curapreneur!
I am @Uyobong.
Let's connect on Twitter
Posted Using LeoFinance Beta
---