Billionaire Tilman Fertitta onboard with Akash
---
News has emerged today that Tilman Fertitta has taken an interest in The Akash project. During the Bitcoin Miami conference last week, the CEO of Akash, Greg Osuri, teased that a big time investor was coming on board with Akash. Now we know that this person in Fertitta.
Who is Tilman Fertitta?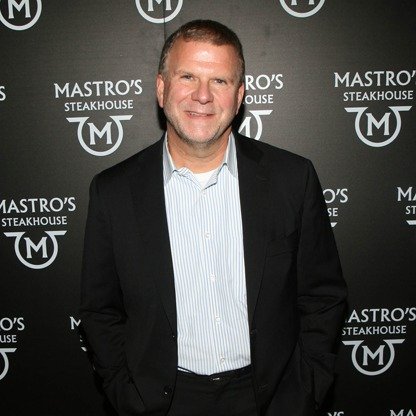 Image Source: The Merkle article
Fertitta's primary assets include the privately owned Landry's Inc, a business that owns over 600 restaurants, casino's and entertainment venues around the US. Forbes described him in 2012 as "the worlds richest restauranteur". More recently, he is also know as the owner of the Houston Rockets basketball team, which he purchased in 2017 for $2.2 billion.
One other thing of importance to note is that Fertitta has been open to Cryptocurrency for years. His luxury car dealership in Houston, selling Bentley, Bugatti, and Rolls Royce auto's as been accepting Bitcoin and other cryptocurrencies as payment for their cars since 2018. He was, according to this article in fact the first dealership in the nation to accept Bitcoin for payments.
---
Not just a passive Akash investor.
Fertitta Entertainment - The company he is sole owner of - and where his restaurant, and entertainment businesses along with the Houston Rockets NBA team - is becoming a validator on the Akash network. As strange as that may sound, this multi-billion dollar company will be soon producing blocks on the Akash blockchain. With the current market cap of Akash's token AKT currently around $200 million, this seems like a really big deal. The market has reacted, with AKT currently up around 20% so far since the news broke, on a generally positive day.
Investing.com reported on this news, with details that Fertitta and Akash are also exploring ways to migrate some of his business's cloud needs to Akash. This article announced Tilman's interest:
"We are always looking to be innovative and ahead of everyone else," said Fertitta. "The Akash Network is looking to build the future of cloud computing and is unique among many new blockchain companies as it has a functioning product that is meeting a real business need."
Fertitta's validation node will confirm transactions on the Akash Network and commit those transactions to the Akash blockchain. The node earns rewards in Akash tokens (AKT) for this work similar to how bitcoin miners earn bitcoin for doing similar activities on the bitcoin blockchain. In addition to validating blocks for the Akash Network, Fertitta is also looking at opportunities to migrate some of his business's cloud computing needs to the Akash Network to take full advantage of the savings offered by the new decentralized cloud.
---
A multi-billionaire investor taking an interest in a $200 million market cap crypto, to the point of becoming a validator on the network - I don't know about you, but that makes me even more bullish on Akash than ever.
---
I hope you haven't been sleeping on Akash, I've been telling you all about it for a while now.
Read more about Akash in some of my previous posts:
None of this is financial advice. Do your own research.

This post was created on LeoFinance, a tokenized blogging community focused on Crypto and Financial content. It is free to join and a great place to learn more or create content about your favorite crypto projects. Just click the "Get Started" link in the top right. Creating your account is simple with Metamask and Twitter options.

Thanks for reading, please feel free to like and retweet this tweet if you enjoyed this post.
Cheers,
JK.
Posted Using LeoFinance Beta
---