My sexy Philharmonics!
---
Are you ready for another silver coin show off? Yes? No? Who cares!
For today what I hear for you is 4 beautiful philarmonics coins minted in 2014. Similarly to a good chunk of my collection I got those from @goldrooster, these particular ones just a few days ago.
Initially I had five but I have already gifted one to a good friend whose life largely revolves around music. And guess what? He fucking loved it! And very soon I will have three because I plan to gift another one. It just feels really nice gifting silver, it's the last thing people expect and up to now the reactions have been amazing!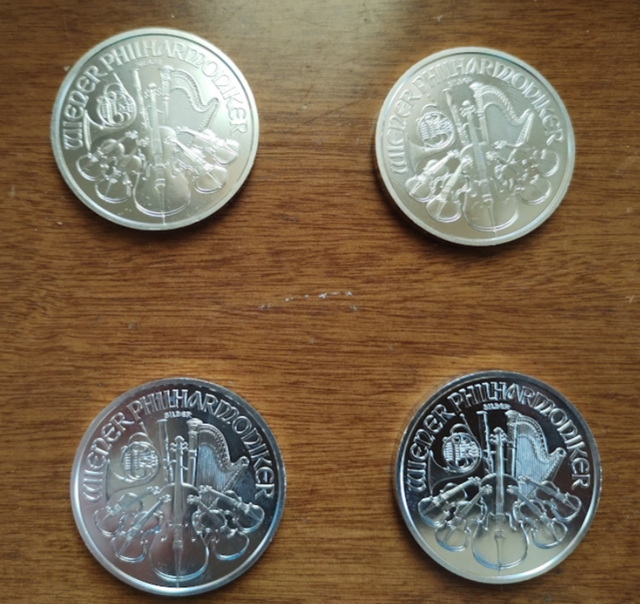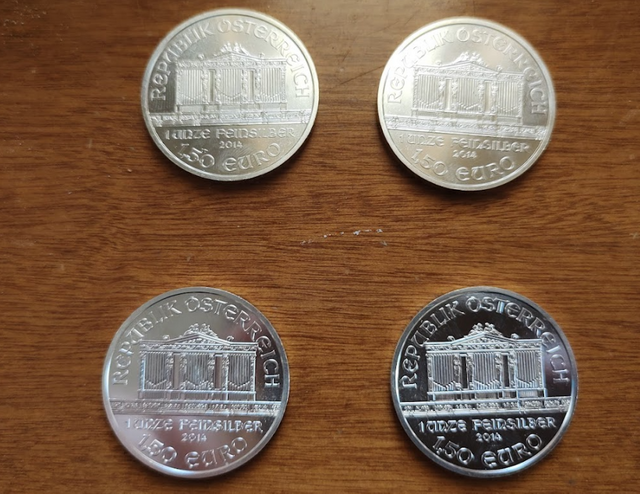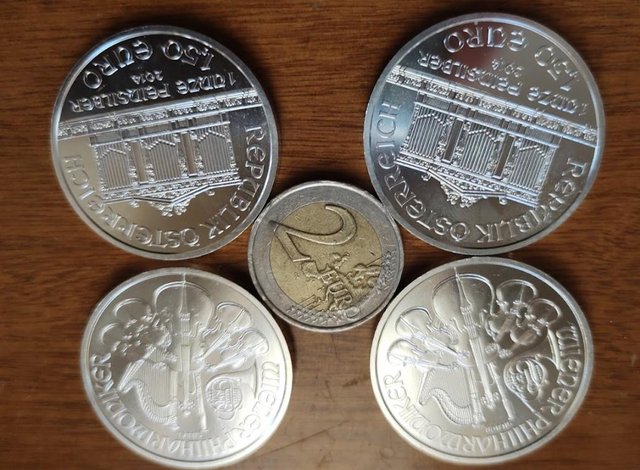 FYI, the front side reads "WIENER PHILHARMONIKER SILBER" for "VIENNA PHILHARMONIC SILVER" and the back side " REPUBLIK ÖSTERREICH 1 UNZE FEINSILBER 2014" for "REPUBLIC OF AUSTRIA
1 OZ FINE SILVER 2014".
By the way they look waayyyyyyyyyyyy better from up close... sorry for the shitty photography XD Let me try one last time...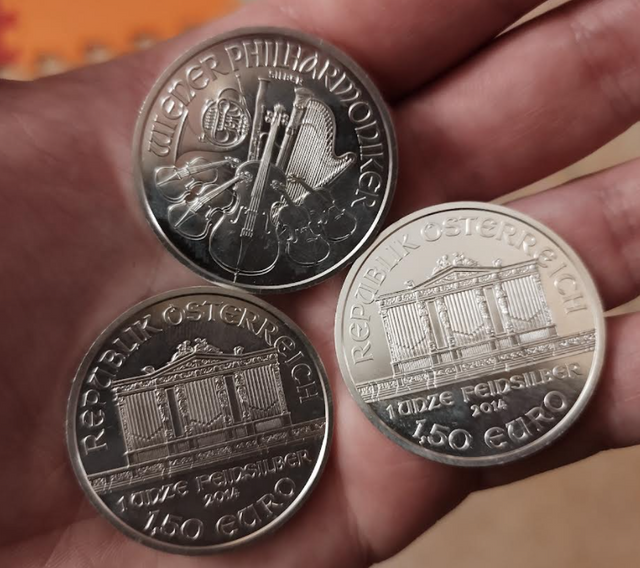 I also hear they are amonst the coins with the smallest premium, so if you are thinking to start a collection they are probably good start!
Quick Specs
Composition: Silver (.999)
Weight: 31.1 g
Diameter: 37 mm
More coins and shit
Posted Using LeoFinance Beta
---